It is often said that the kitchen is the heart of the home. In this episode of Tile Trends with Hafary, we present three styles that can help you create a functional and stylish kitchen & dining setting with tiles.

Style #1 Scandinavian
Inspired by the interior design in the Northern European countries, the Scandinavian style is a popular design that showcases functionality and comfort.
Wood effect tiles in natural colours, with faithful and realistic patterns of wood grain, are able to bring warmth and simplicity of the Scandinavian style to your kitchen and dining spaces.
Featured tile collections: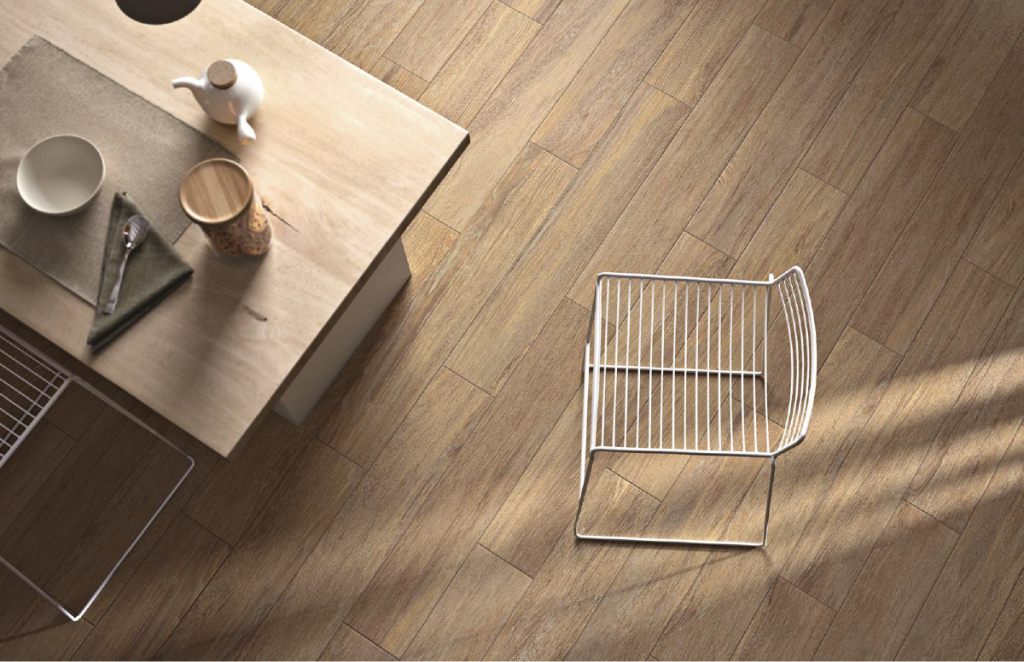 The finest types of wood inspire the Iroveri porcelain tile collection: a classic size, which is easy to lay regularly with closed joints or staggered, in natural colours with different veins and shades.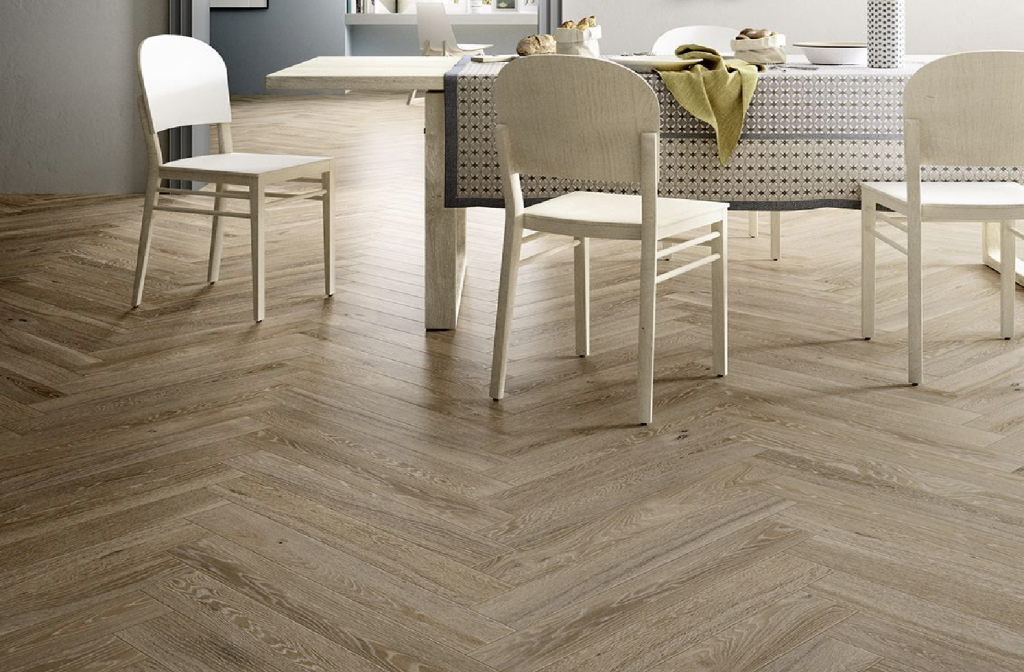 The new interpretation of wood-effect porcelain stoneware, reinvented through skilful use of patterning and colour, merges in a product with a contemporary, minimalist flavour to create the Marazzi Treverkcharme series. The patterning and the new 10x70 size are suitable for a variety of installation layouts, for exciting, creative effects.

Style #2 Mediterranean
The Mediterranean style adds a lively touch to your kitchen and dining area with bright colours or interesting patterns.
These beautiful tiles can also be used to demarcate areas or create decorative kitchen backsplashes. The possibilities are endless!
Featured tile collections: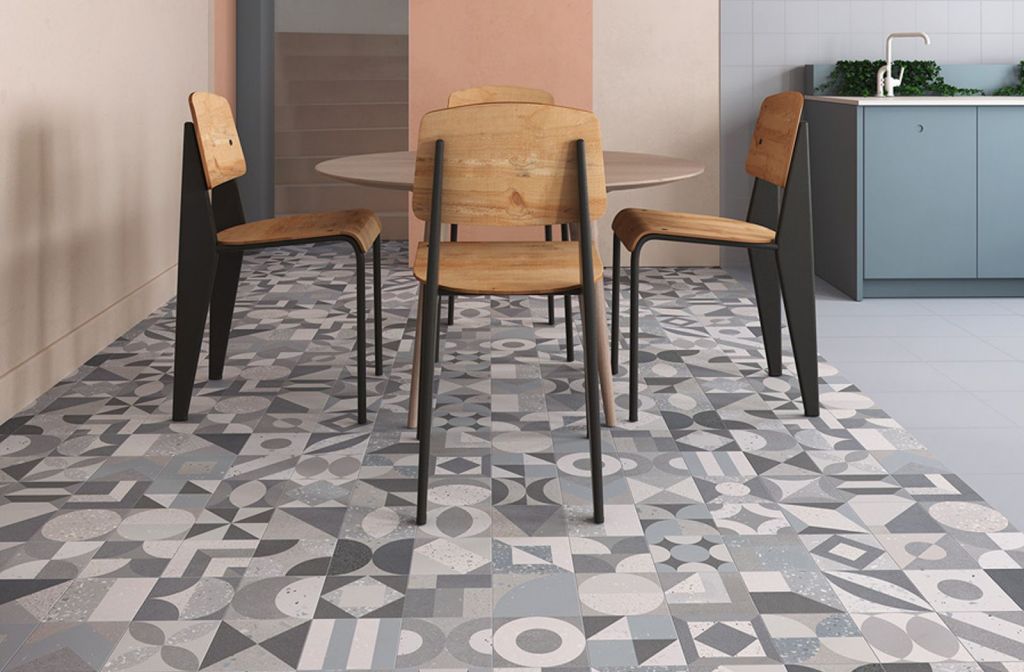 Fusion tile collection - Optimistic design for a lively and curious decorative collection, created with a geometric look centred on the search for originality and framed within the trend toward a passion for the aesthetic qualities of the materials.

Art Nouveau tile collection reinterprets antique prints and motifs. The result is trendy and modern, with tiles suitable for wall and floor applications.

You may also like: Maiolica, Barcelona
Style #3 Natural
Marble and stone effect tiles add a touch of elegance wherever applied. These designs are often classic or contemporary, with both being able to stand the test of time.
For bold designs, use tiles that present strong marble veining. If you prefer a more subtle appearance, stone effect tiles are a superb choice for the kitchen and dining.
Featured tile collections:
Marmi di Impronta is the tile collection that reflects the wonders of Nature. Stones in porcelain represents Impronta Ceramiche's vision of aesthetic and natural perfection.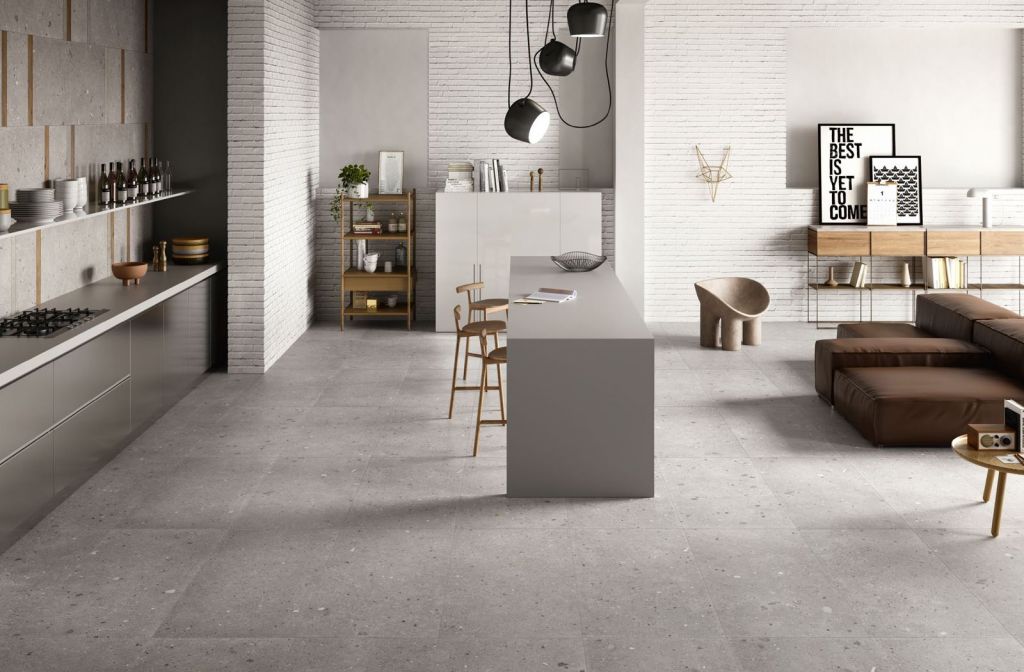 The Ego porcelain tile collection, inspired by an ancient Mexican stone, tempered by the passing of time, features a surface that enhances its blend of granite and limestone. The colours and sizes of the Provenza Ego collection are matched with those of the Alter collection. This provides additional opportunities for creative combinations, to meet the continually evolving stylistic demands of contemporary design.

Suggested tile collection: Ashima
Music Credit: [Inspire Me] from free-stock-music.com