Reminiscent of the great outdoors, the colour green is great for interiors to induce positivity and reduce stress. Green also works well with other colours to create outstanding and impactful interiors. Here, we select six green tiles that are ideal for the bathroom space.

Equipe Ceramicas | Stromboli Viridian Green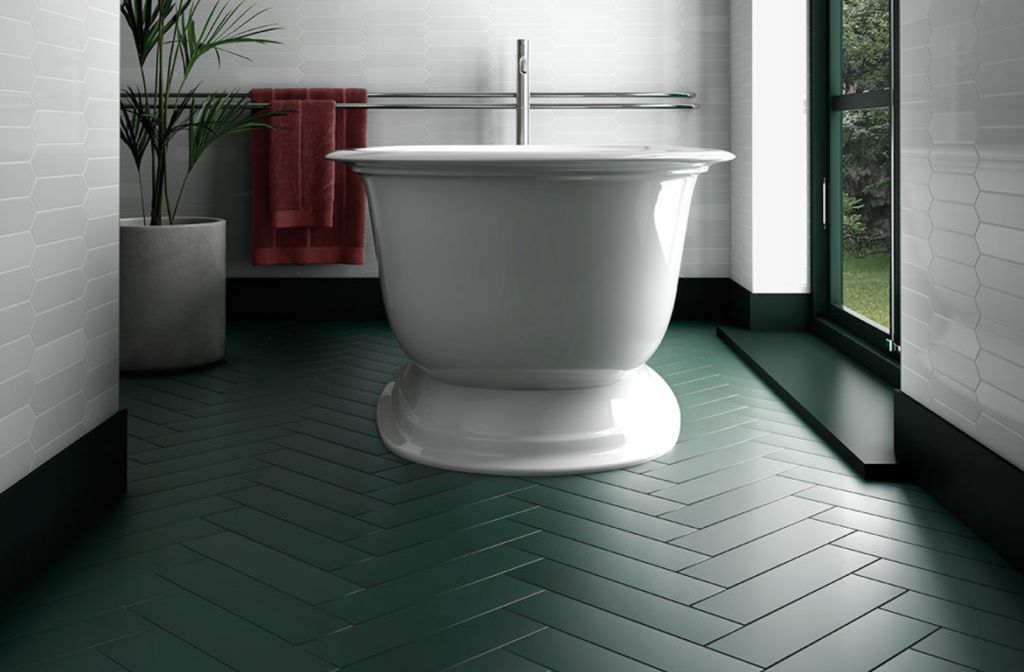 Like a magnified subway tile, the Stromboli tile collection is set in a characteristic rectangular shape. The tile collection enables one to play with unlimited layout compositions – with installation patterns or by matching colours.

Tendencias Ceramicas | Fez Emerald Gloss
Fez tile collection pays ode to the Imperial Moroccan city of Fez and its worldwide famous craft skills, which is considered as a live cultural treasure. Designed with a traditional approach, the tile collection combines beauty and practicality that are suitable for any neat environment.

APE Ceramica | Mabel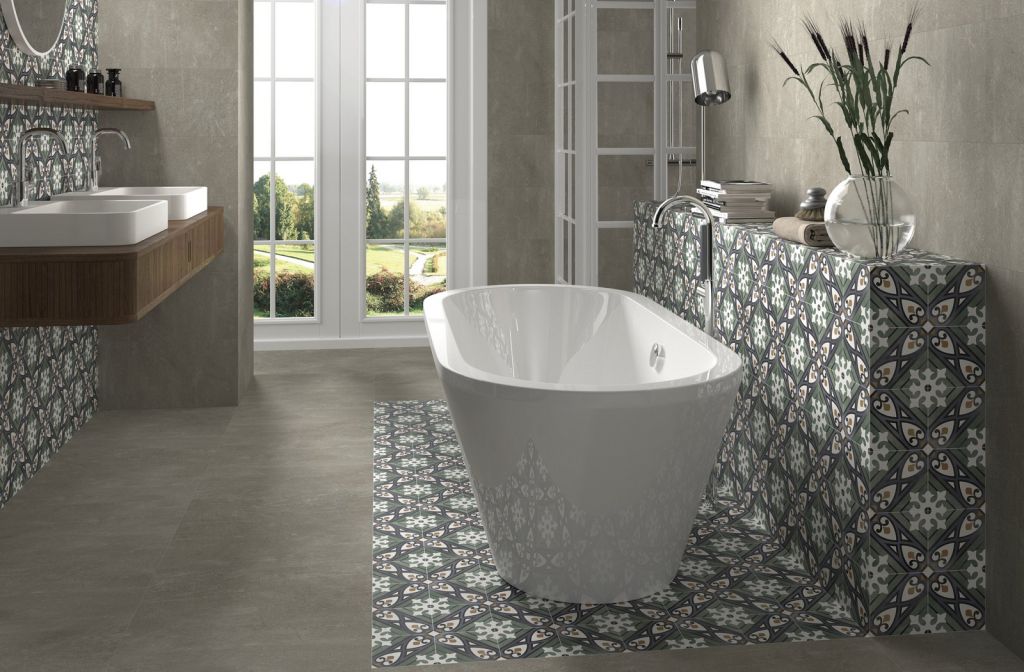 Ape Ceramica balances vintage and contemporary with the Floriane tile collection. The beautiful tiles can be used on both walls and floors, creating a statement look wherever applied.

Equipe Ceramicas | Magma Malachite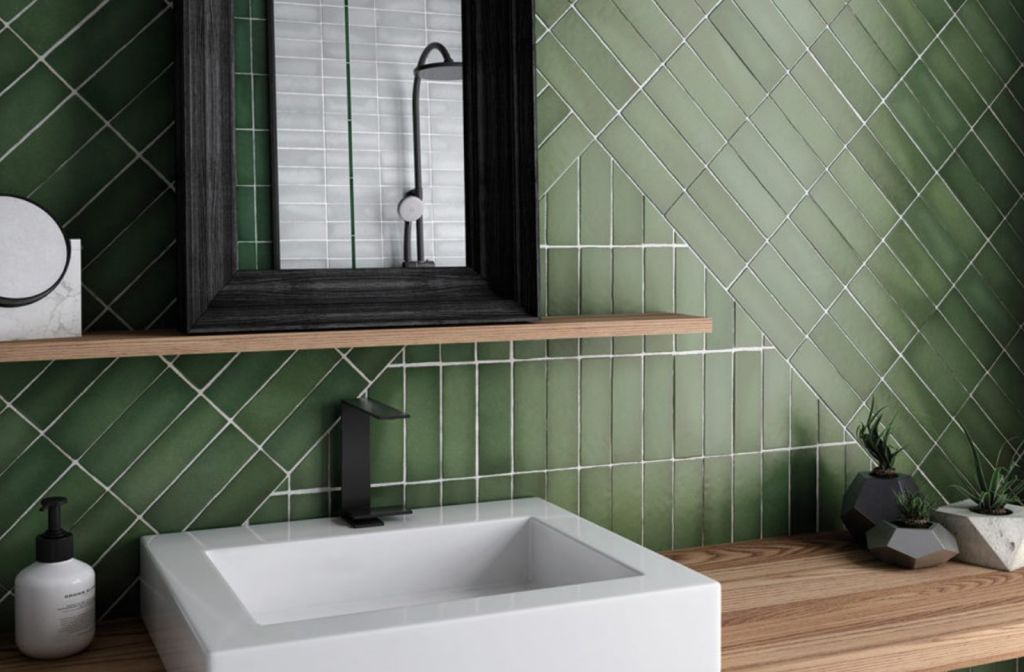 Magma ceramic wall tile collection is a beautiful expression of colours with natural shade variations. The collection's basic design enables flexibility such that it can be used in various interior design schemes.

Carmen Ceramic Art | Grunge Oxid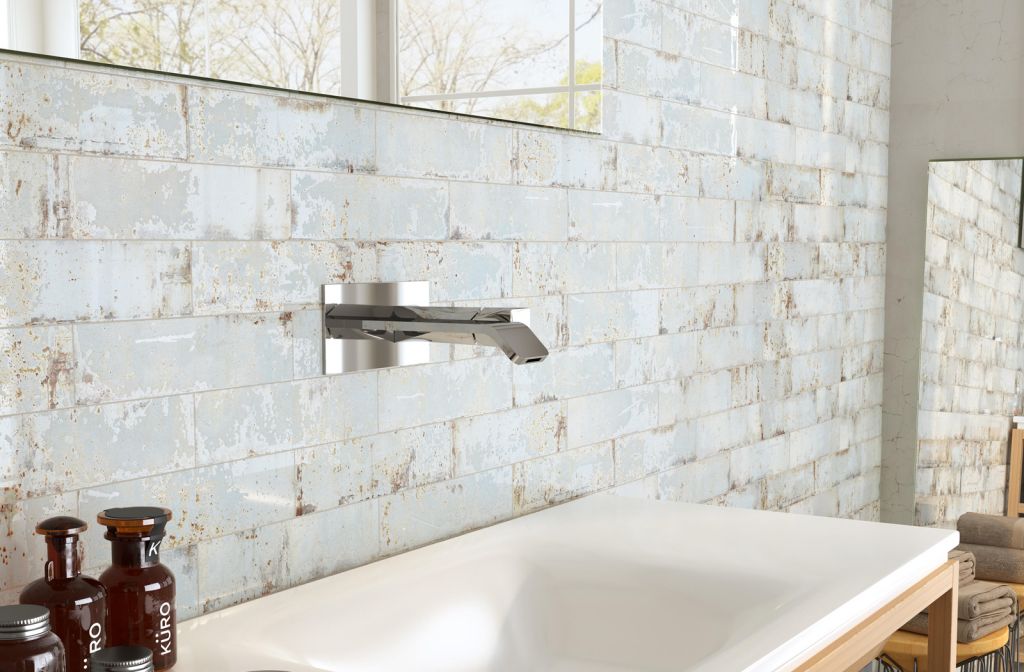 The Grunge tile collection is the perfect surface for an industrial interior theme. Featuring an aged look, the tiles are unique and full of character.

Cifre | Alchimia Olive Rev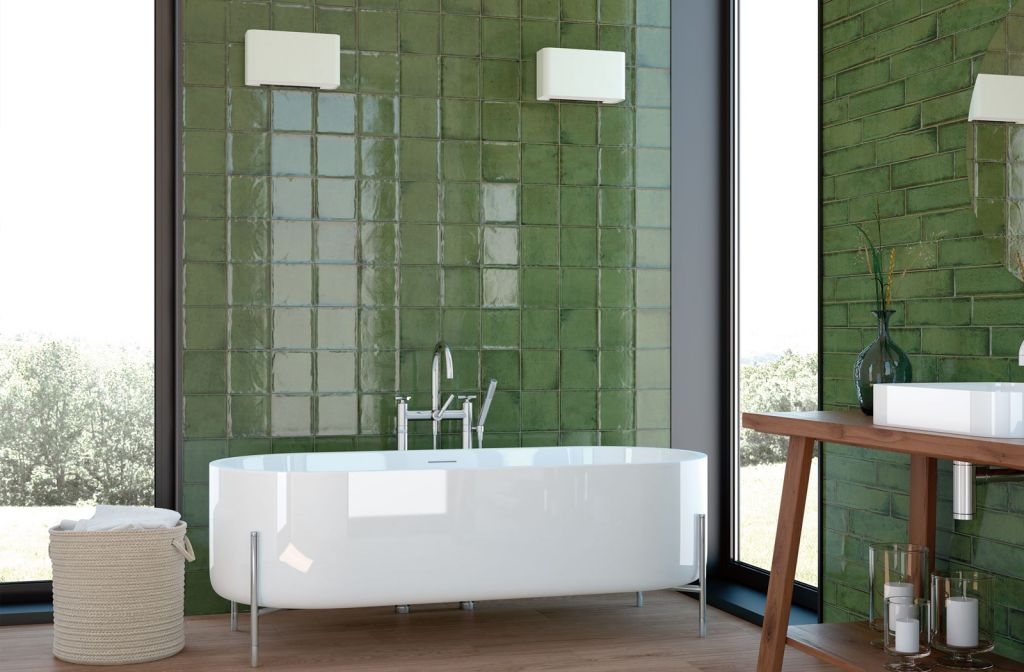 The Alchimia tile collection brings us back to the spaces that remind us of places where we grew up, to interiors that breathe tradition. We create modern homes, but with a subtle touch that tells us about long days and happy afternoons.