Nature dissolves into the lightness of fabric.
By Fondovalle, Dream porcelain tile collection plays on the textures of linen and nature-inspired accents. Oversize porcelain slabs of 2780x120cm provide a background for the delicate prints of woods and gardens, contributing to a biophilic interior design wherever applied.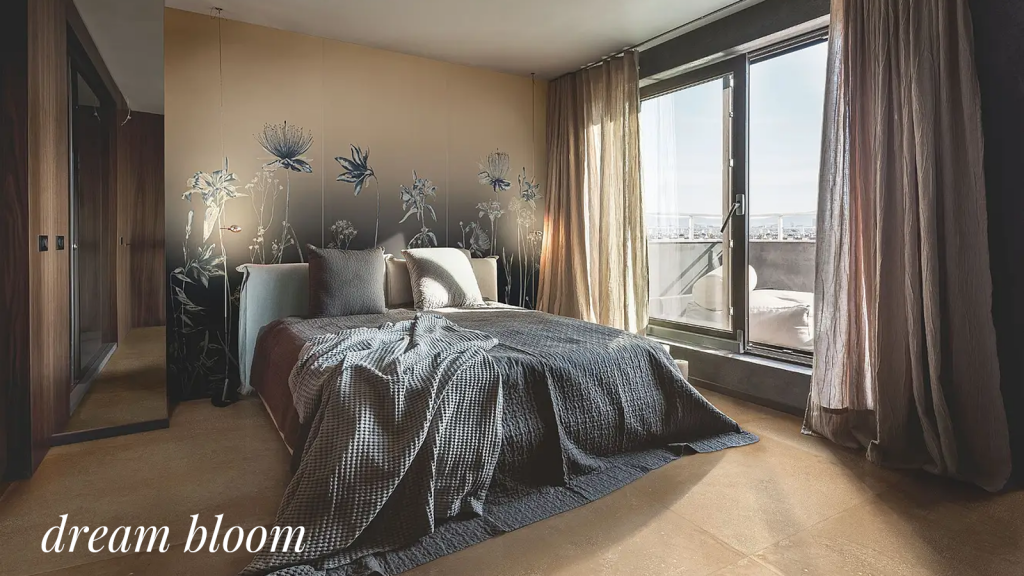 Dream is based on fine and natural textures of an artisanal linen: one of the oldest fabrics in the world and still popular today in interior design due to its simple but sophisticated appearance. Soft moods merge with fabric like textures in these large, stunning wallpaper-effect panels with the advantages of porcelain – water resistant, long lasting and an easy-to-clean finish. This allows Dream to be placed in wet areas with no repercussions!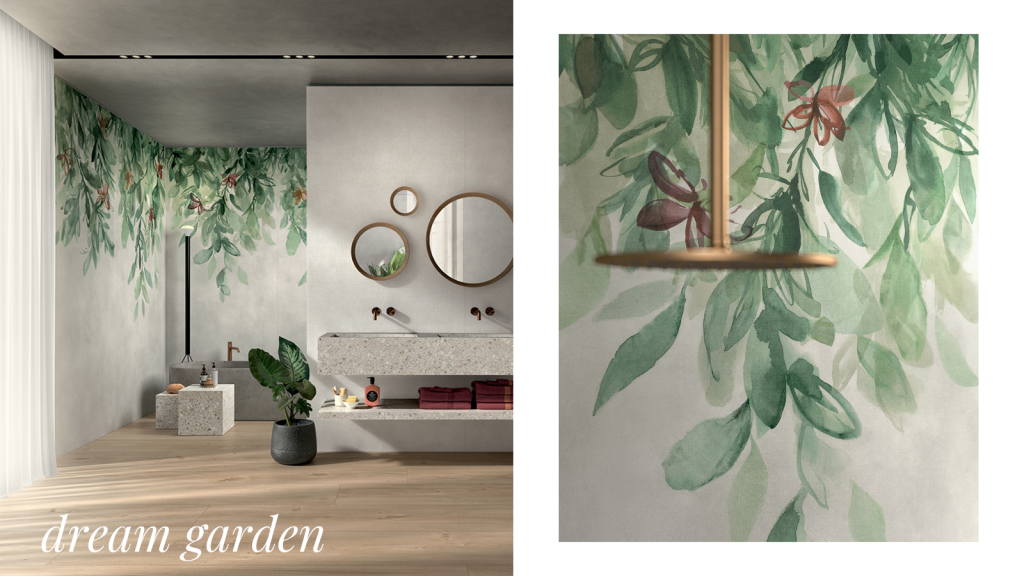 A unique interweaving design is also a highlight of the collection. Each design crosses over to the next in a "continuous" format, creating an impressive wall decor.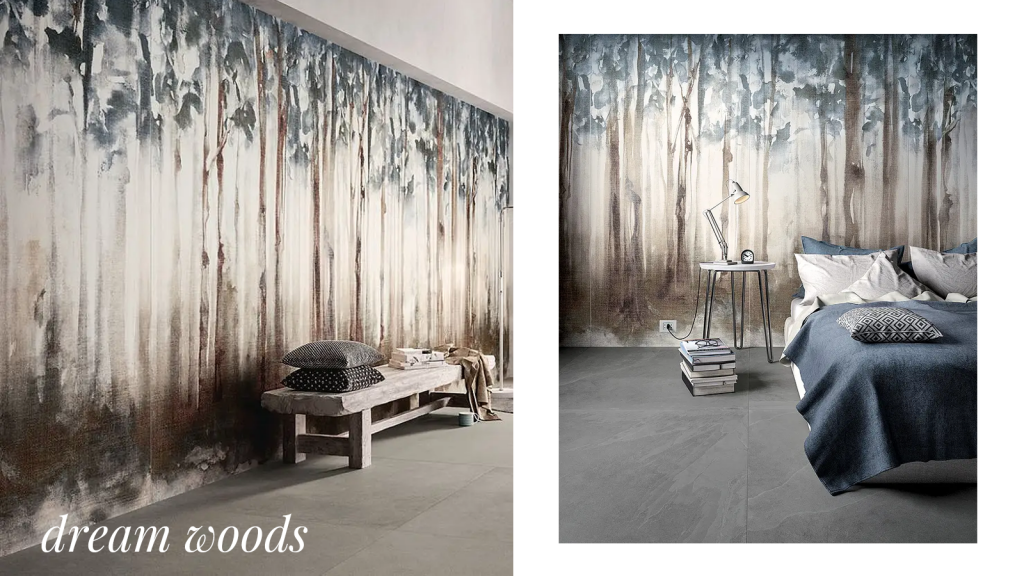 Dream enhances interiors with its ability to convey personality and richness to environments, ideally combined with wood, stone and concrete effect surfaces for a contemporary and refined aesthetic.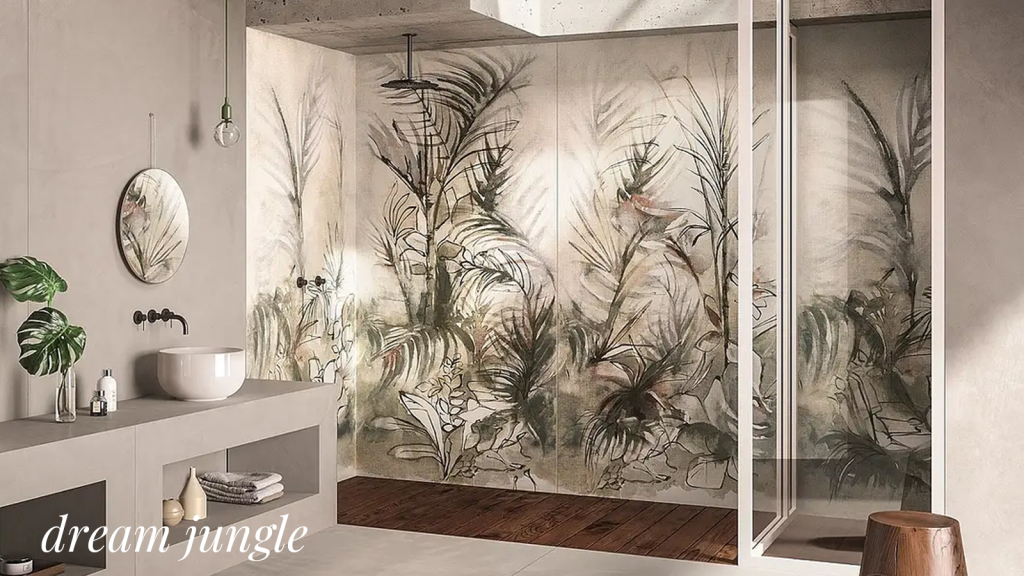 Match Dream Jungle with Res Art Ash Ret from the Res Art collection.

From a private residence in Greece, architect Fotini Triantafyllidou refurbished an apartment with the beauty of Dream Woods. The porcelain slab was chosen for its design that celebrates nature with its linen-fibre inspired motifs.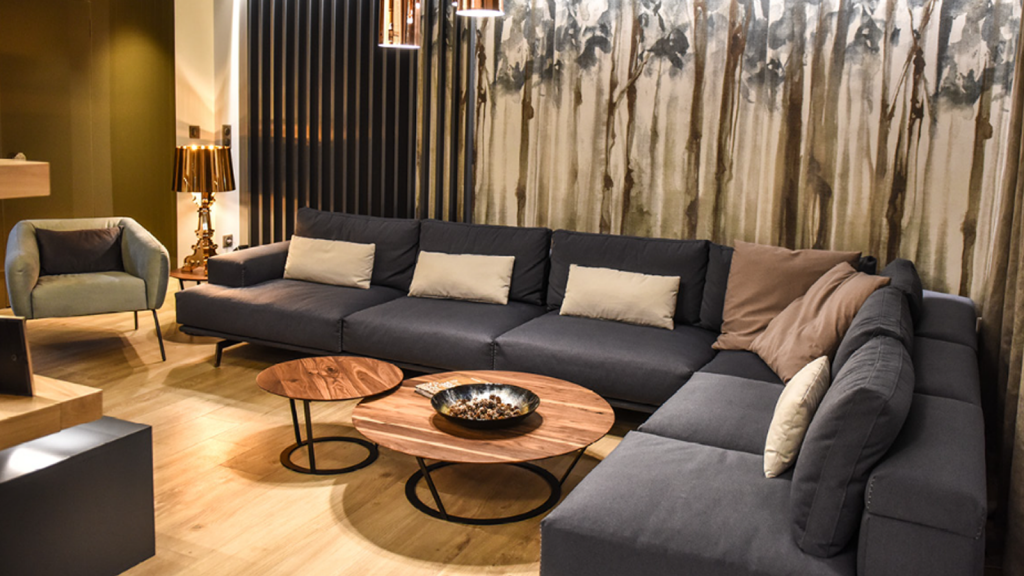 Now available at Hafary, view the full selection of Dream porcelain slabs here.