Founded by Luigi Antolini in the 1950s, Antolini's mission is to offer distinctive natural stones in a varied selection of colours, patterns and finishes. This is realised with worldwide exclusivity over the most astonishing natural materials and sole access to quarries.
The Stone Gallery by Hafary presents Antolini's Exclusive collection, premium and exotic natural stone that has been perfected through tradition and expertise. With intense depth and clarity, each natural stone from Antolini is a work of art. There are more than 40 unique and distinctive stones on display at The Stone Gallery, and here are 4 of the finest from Antolini's collection.
Irish Green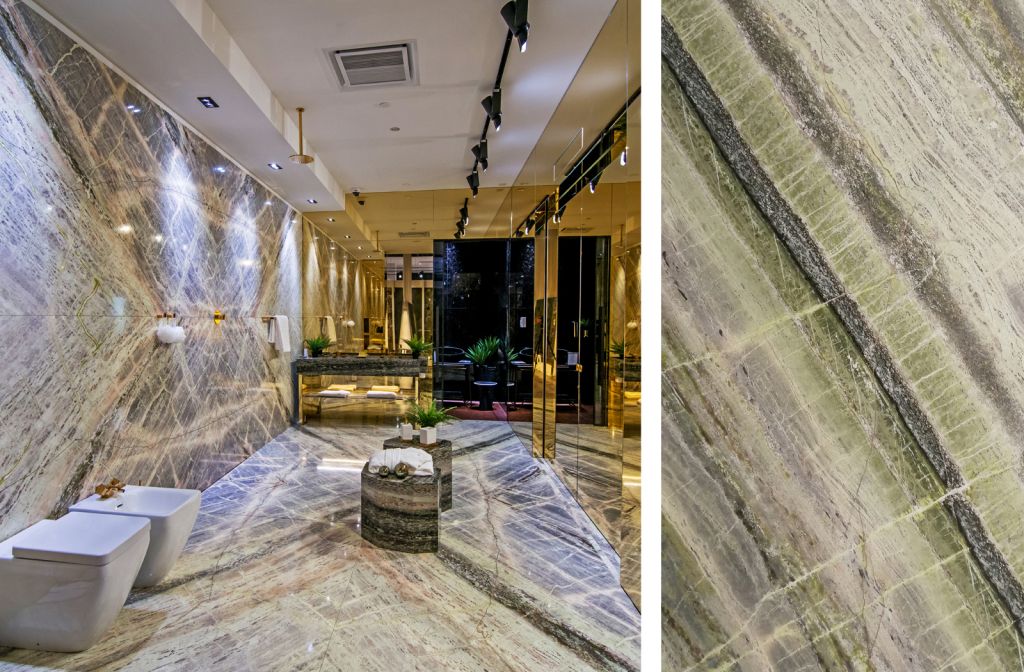 Irish Green is a marble that glorifies in shades of green, displaying irregular colouring and shading that passes from dark to light. It displays a mixture of off-white and translucent apple coloured veins that makes this a unique stone in the world. This geologically ancient stone was used by Renaissance architects to bring the colours of the fields and the forests to the splendid palaces they adorned with magnificent works that are still admired today by tourists from around the world. Thanks to its varied veining, Irish Green allows unusual patterns to be created and makes any work absolutely unique.

Bianco Lasa / Covelano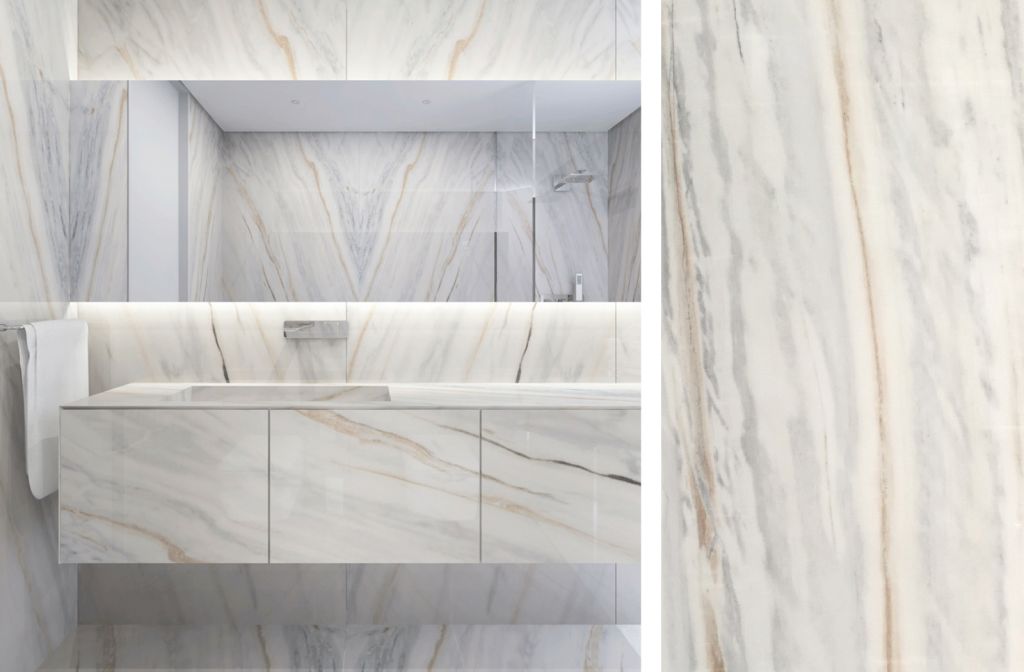 This is the essence of marble: uniform, compact, with crystalline fine grain. The marble Bianco Lasa/Covelano is one of the most valuable in the world. Experts appreciate its uniform appearance and the characteristic translucent white background colour with light shading.

Corteccia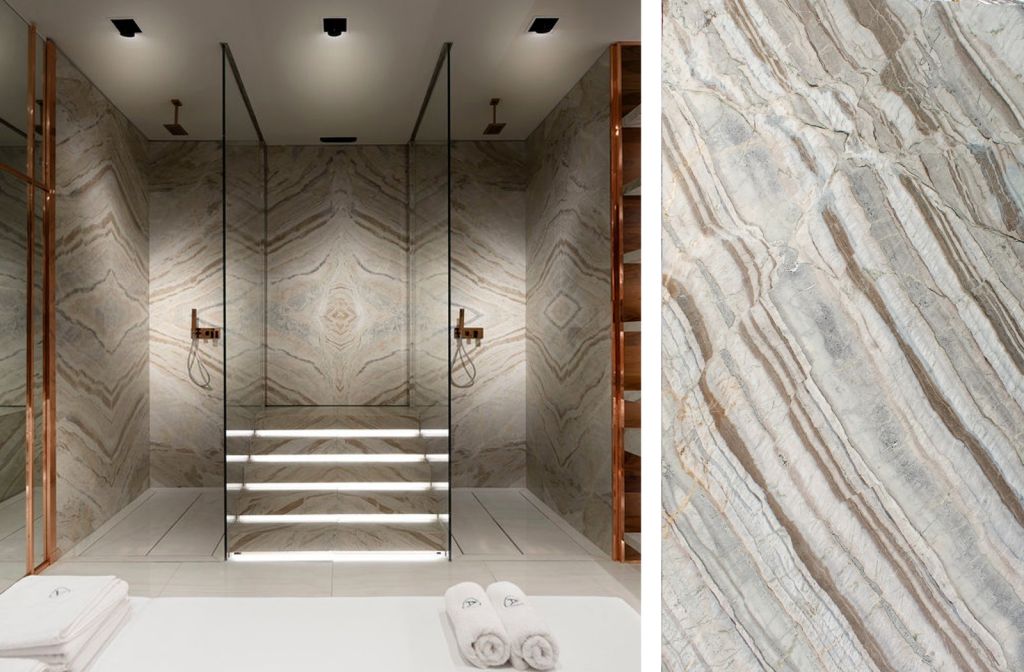 The exotic Corteccia is a soft quartzite with white background and veins at 45°. The stone's colours goes beyond the hues that are usually associated with soft quartzite: greys, whites and hints of brown, cream and orange in the veins. The colours thus bring warmth to the whole room, entering in harmony with any furnishing. With its linear veining, Corteccia is also perfect for worktops, floors, walls and kitchen surfaces.

Patagonia

Like the maps of great sailormen, Patagonia seems to hold the world map on top of its surface. The Patagonia stone presents extreme features like the region its name comes from, revealing its true harshness. The wide colour spots remind of giant islands in a wild archipelago, while its earthy tones tell us of steppe winds lashing over land. Mystery, legend, adventures: Patagonia is a soul behind architecture.

Find out more about Antolini at thestonegallery@hafary.com.sg

Information above adapted from https://www.antolini.com/en/