Showcased at The Stone Gallery, Salvatori brings stone innovation to walls and floors with a range of textures that is transforming the world of stone.
With an elegant and versatile colour palette, the Salvatori display at The Stone Gallery exudes understated luxury that is distinctively different.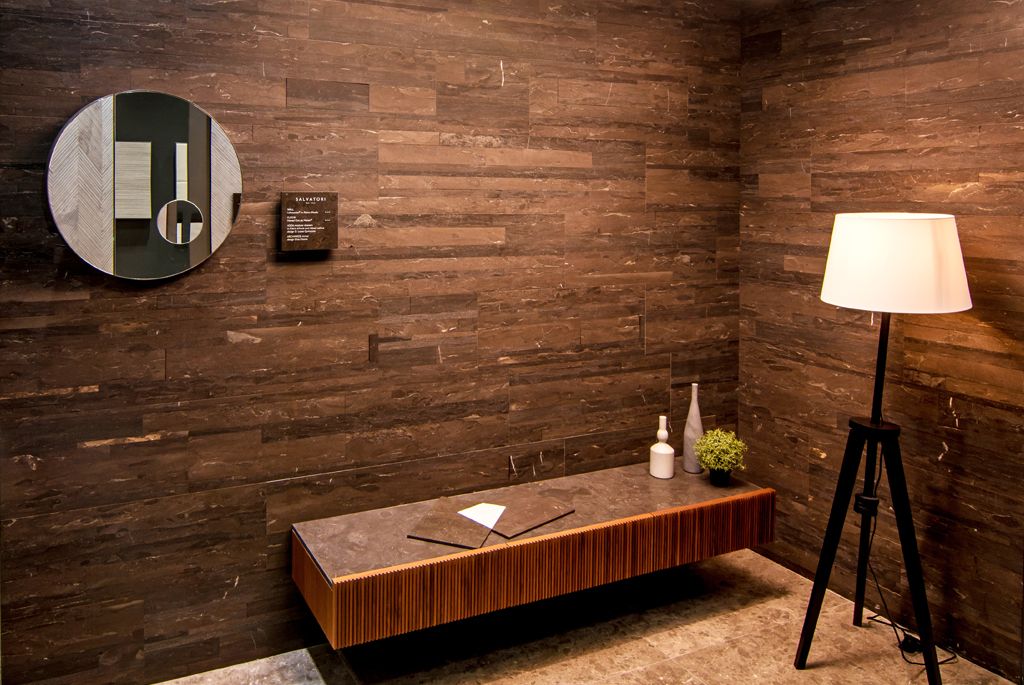 Featured on the wall is Lithoverde®, the world's first recycled stone texture. It is composed of 99% of natural stone offcuts, while the remaining 1% is natural resin which acts as a binder. A sustainable material, Lithoverde®, contributes to Leadership in Energy and Environmental Design (LEED®) rating points and is validated by the Scientific Certification Systems (SCS).
As each individual piece is unique, Lithoverde creates a beautiful texture when put together.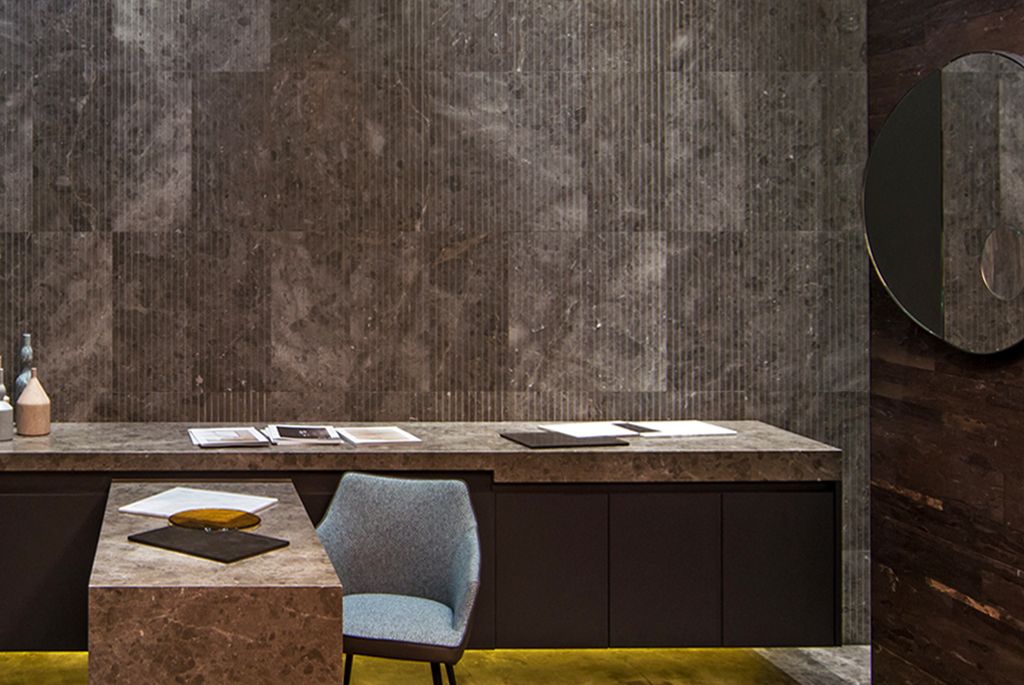 On the study wall is the texture Infinito. As the name suggests, Infinito creates a seamless effect, allowing installation in near-infinite lengths with no obvious joint lines.
The simplicity of the parallel lines that run across the surface gives rise to unexpected plays of light and shadow, which brings out the nuances of the natural stone.
On the bathroom wall, the elegant ridged surface of Bamboo brings a restful and refined touch to the space. Bamboo brings to mind the clean and simple lines of the bamboo forest and is designed by the Salvatori family.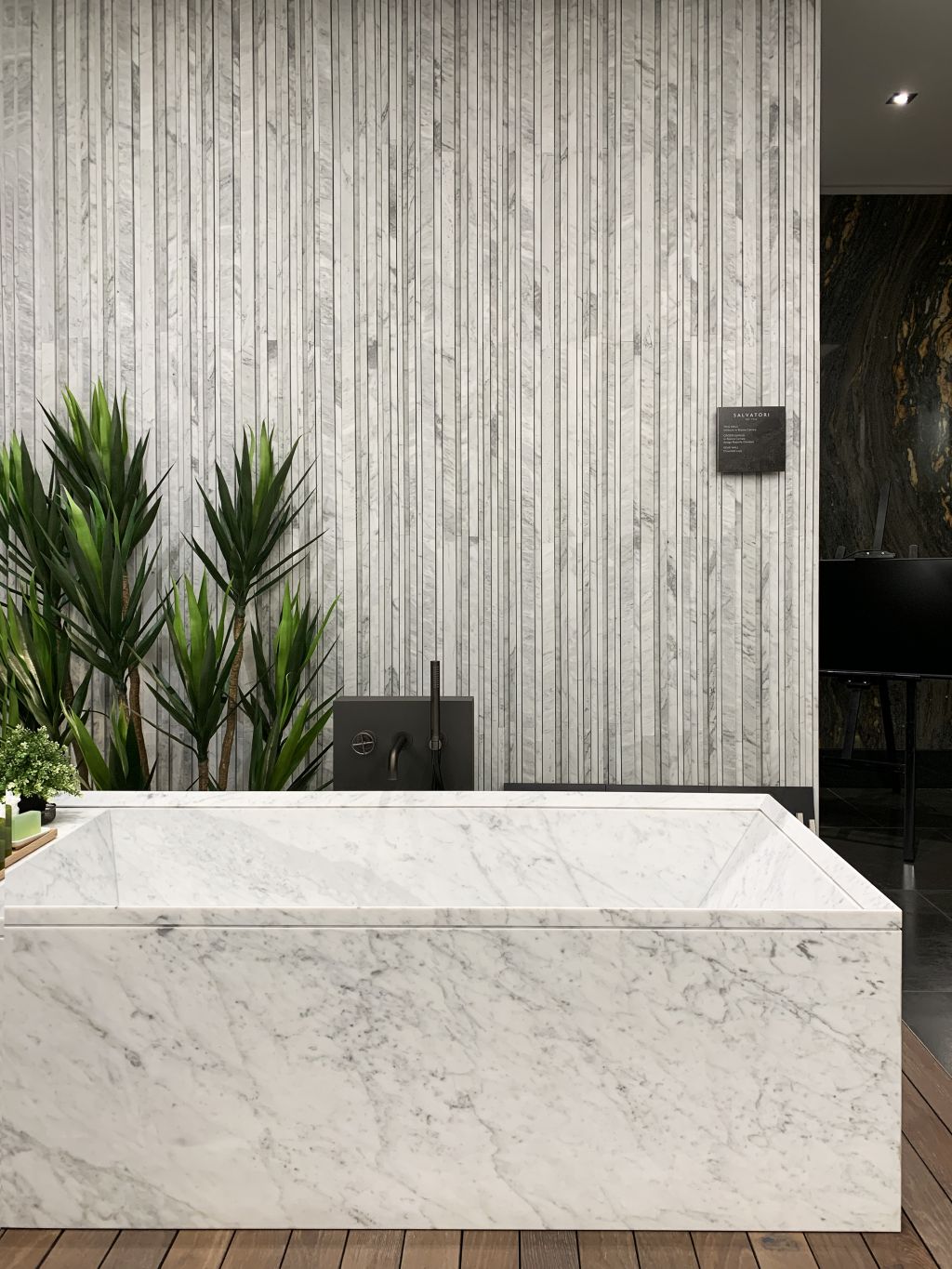 The bathtub here is set against the Ishiburo wall. Designed by renowned architect and designer Kengo Kuma, the Ishburo's seemingly haphazed placement of stone "batons" come together to create an angular harmony. The resulting effect is harmonious and tranquil.
WIth an innate solution-finding mentality and an eye for finesse and aesthetics, Salvatori's name has become synonymous with innovation, design and excellence over the world.
To view more of Salvatori's innovative stone textures, contact us to schedule a visit at:
The Stone Gallery
18 Sungei Kadut Street 2

World Furnishing Hub, Level 7
Singapore 729236
T: +65 6219 3323
E: thestonegallery@hafary.com.sg
by appointment
Mon – Sat : 9am – 6pm
Information above adapted from https://www.salvatori.it/