The colour of the sky and the sea, blue has always been a favourite in interiors and can be as versatile as your neutral hues. Using blue can induce a tranquil and soothing ambience or a bold and stylish look. Here, we pick out 5 blue tiles that create beautiful kitchen backsplashes that caters to different interior design themes.

Let It Bee by Imola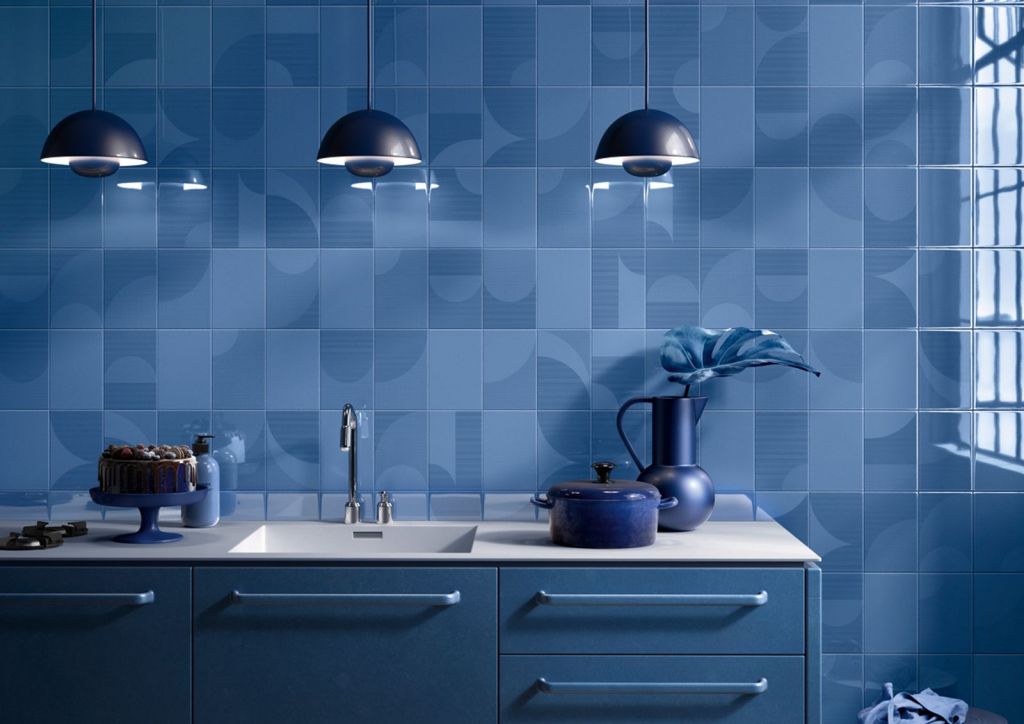 Let It Bee, an explosive ceramic collection with a 12x18 cm tile format and fashionable colour range that creates eye-openingly contemporary combinations of plain and half-moon and circle decorated tiles that add real character to strictly monochrome walls.

Brick Gradient by Gayafores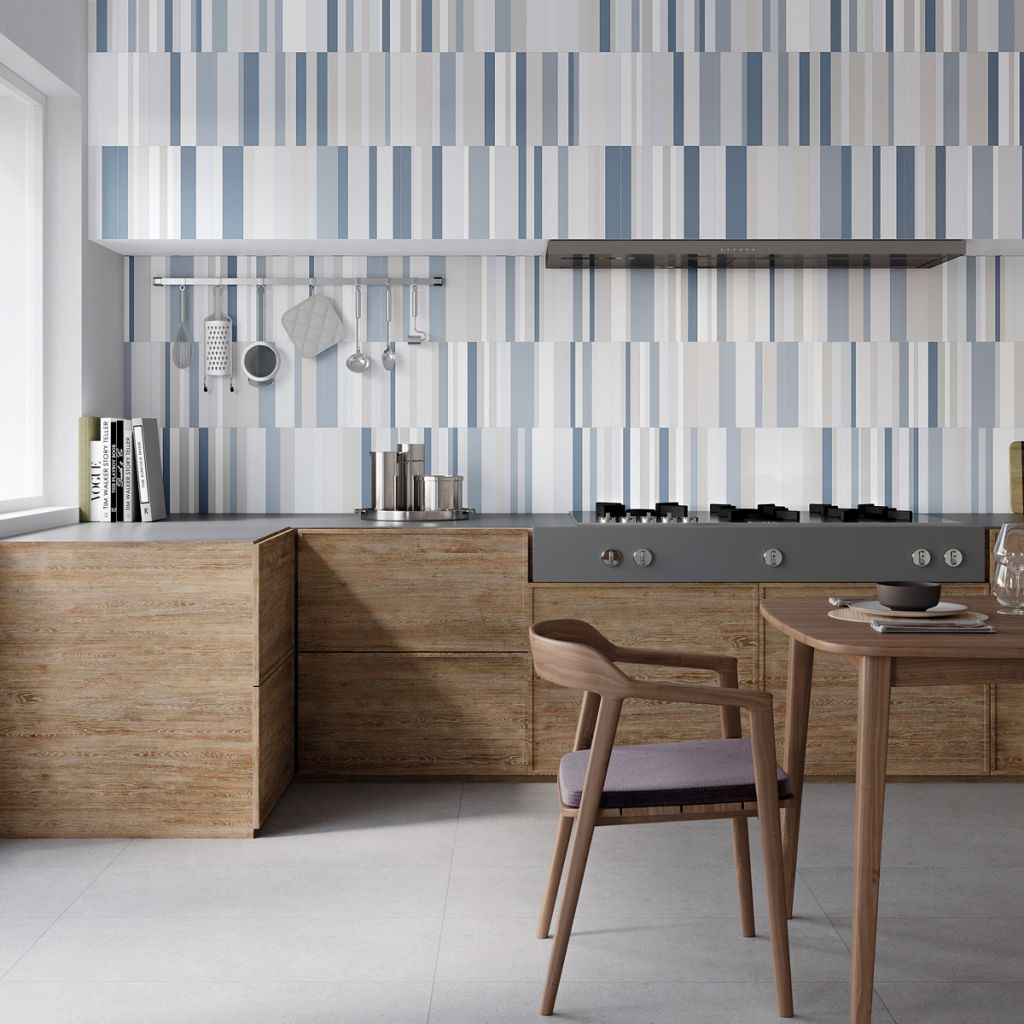 Brick Gradient tile collection arises as an innovative deco concept in brick format, with creative aspiration and a remarkable decorative potential. In line with the trends in which linear geometries prevail, this porcelain tile presents a dynamic and flexible colour palette. The alternation of lines, the gears of different widths, the randomness, the subtly scratched textures and the multiple possibilities of placement makes this collection of tiles a practical and functional choice to recreate contemporary environments that seek a differentiated style.

Brick Delta by Gayafores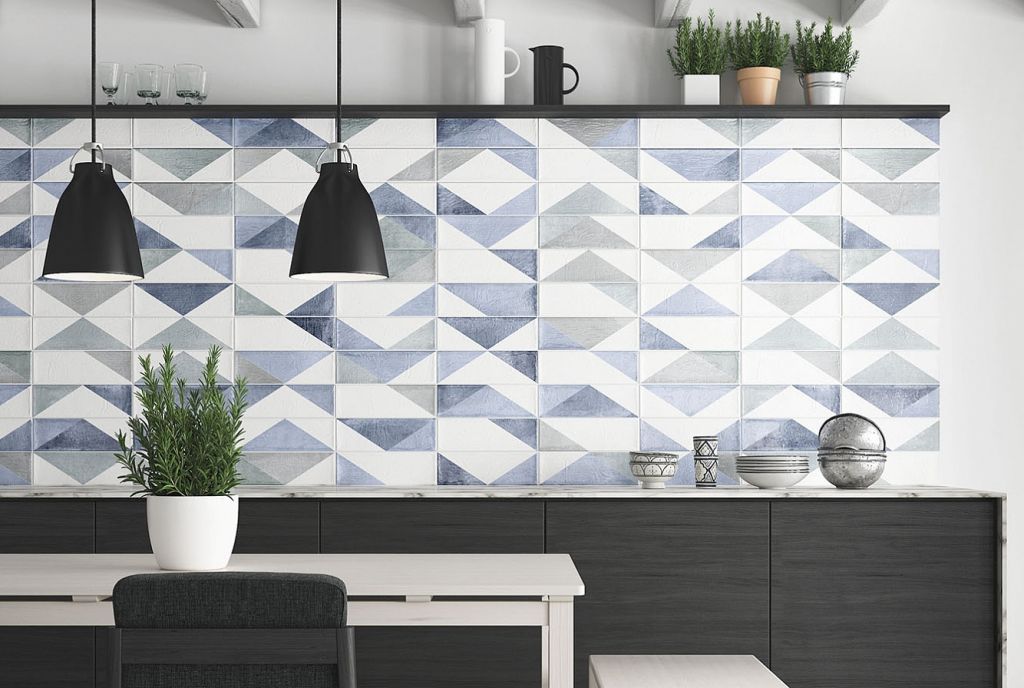 Featuring pastel tones, the Brick Delta tile collection offers a refreshing colour palette with infinite laying possibilities. Ideal for backsplashes and bathroom walls.

Village by APE Ceramica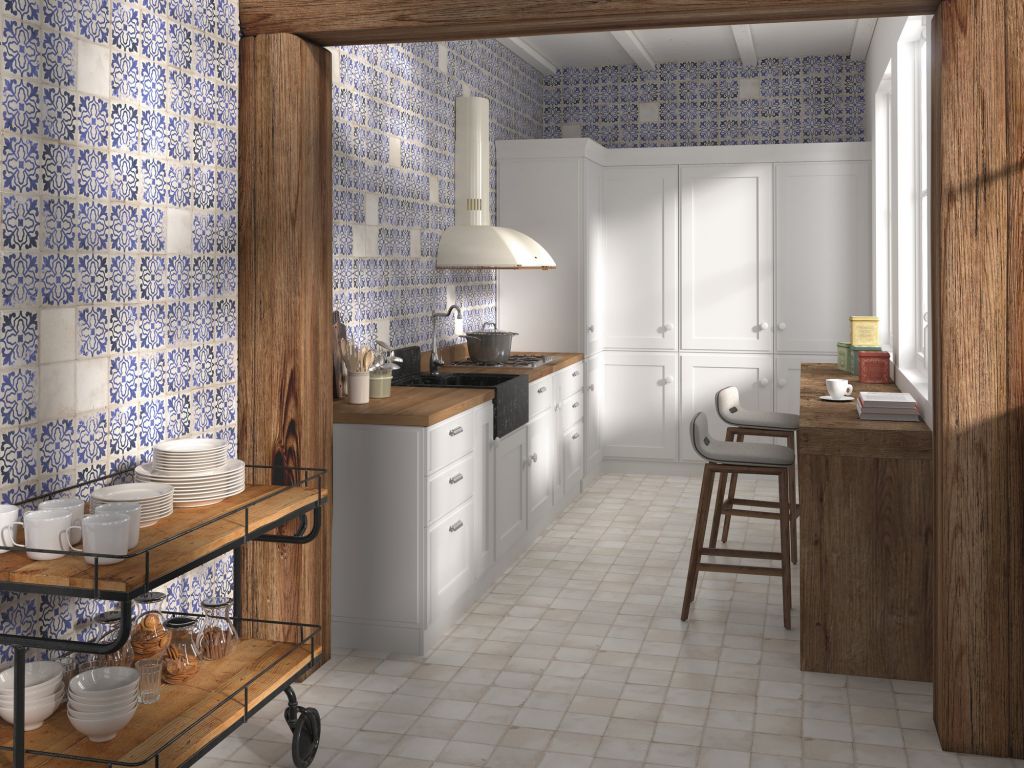 Taking on a weathered appearance, the Village collection by APE features blue and white patterned tiles that are ideal for creating a rustic interior.

Opal by Cifre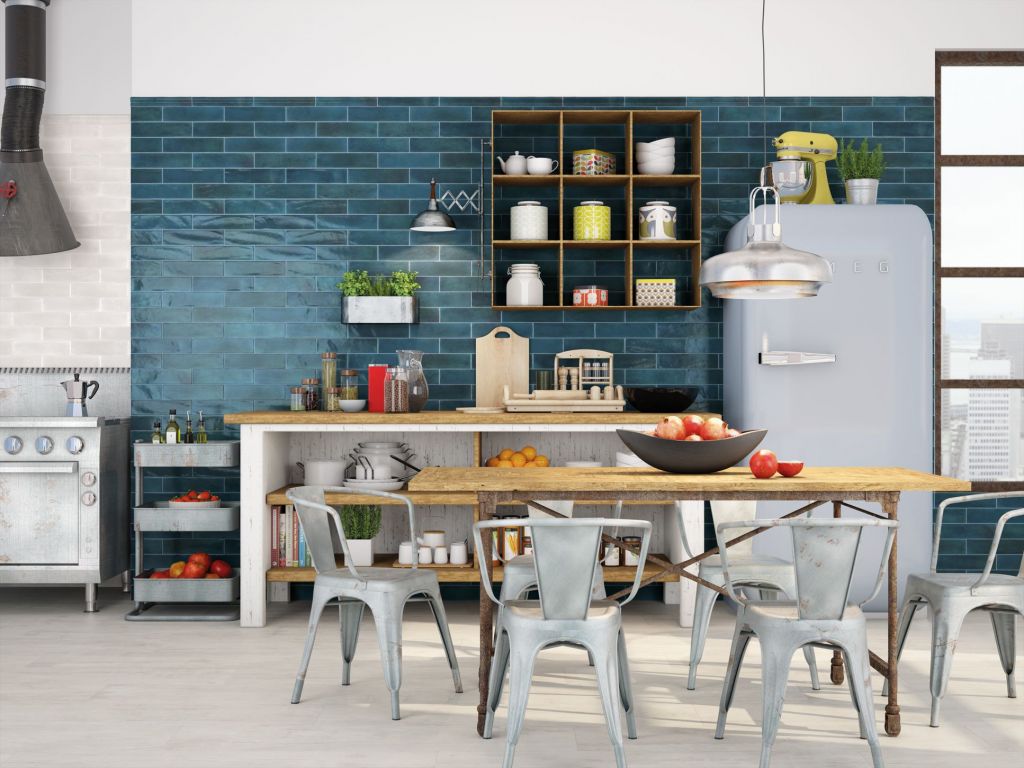 Inspired by the traditional sizes of bricks, Opal features narrow rectangular pieces for wall coverings. Available in 7 coloured pieces and 4 décor pieces, the collection allows for creative play in installation to mix and match the pieces. The blue collection selection, Opal Marine Rev, creates a bold and distinct look when applied.