Ask the designers: Here's why you should design a bathroom with large-format tiles
Hafary, in a collaborative effort with Tatler Homes Singapore, joined forces with three prominent Singapore-based design firms to create exquisite bathroom designs. These designs take inspiration from a range of sources, including Roman baths, the beauty of nature, and the elegance of modern Asian design. What ties these designs together is the prominent use of porcelain slabs from Hafary's extensive library of materials, showcasing the versatility and appeal of these high-quality surfaces.
The three design practices – Sujonohun, Mosh Interior and M.Spaco, have conceived stunning bathroom concepts that not only reflect their unique creative philosophies but also skillfully incorporate elements from Singapore's tropical surroundings. Here, the designers share insights into their bathroom creations and ways to potentially transforming your bathroom into a coveted space for relaxation and rejuvenation.
1. Going Classical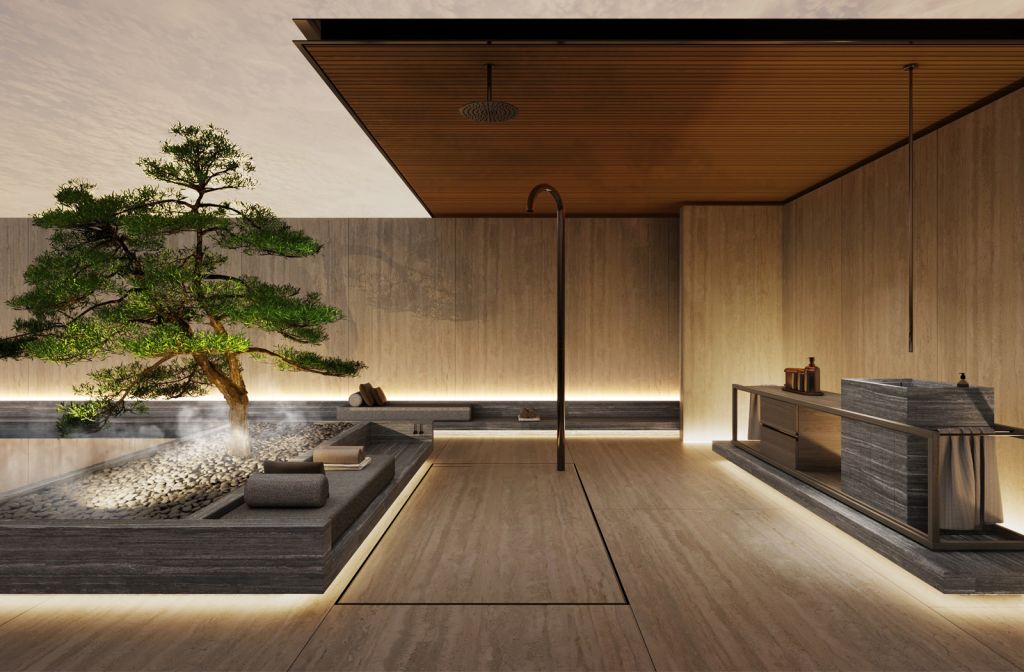 Sujonohun, led by Sujono Lim and Molina Hun, reimagined a classical Roman bath in a contemporary way. They used extra large-format Travertino effect porcelain tiles from Hafary for durability and timeless appeal. These tiles allowed for a grand and continuous linear vein pattern without the drawbacks of natural stone.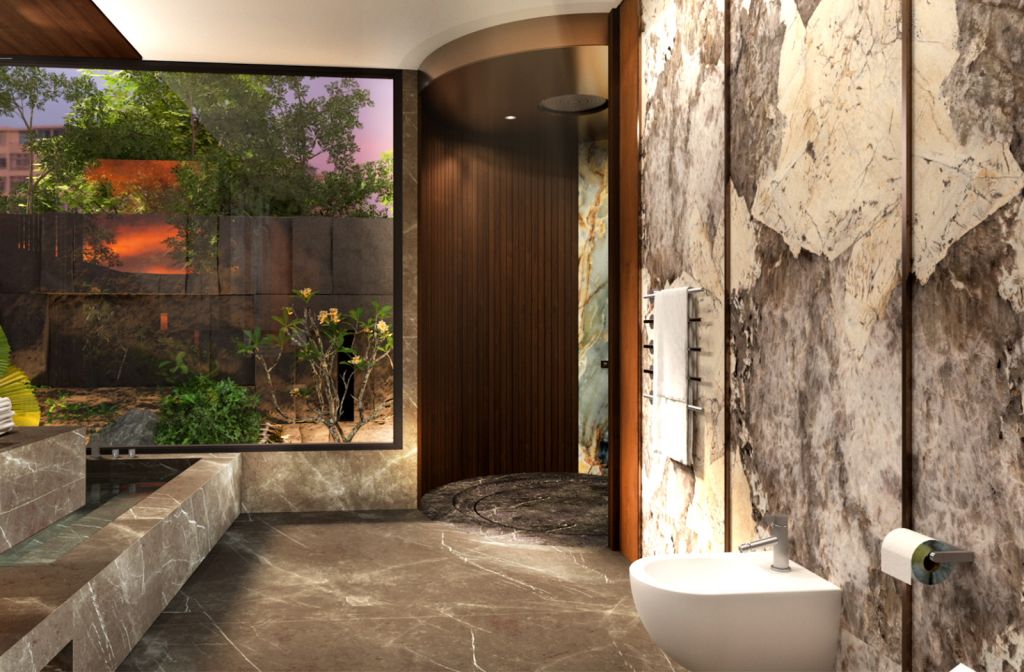 Mosh Interior, led by Shermaine Ong, designed a dramatic yet serene space with an open-concept design that integrates elements of nature. They used I Marmi Azur Glossy and Patagonia Glossy Ret-Infinito 2.0 tiles for a striking effect. The rest of the bathroom featured porcelain tiles from Ceramica Fondovalle and Fiandre, known for their natural textures which the designers found fitting for the garden concept of their bathroom design.
2. Natural Calling
M.Spaco, under design director Jackie Lai, aimed to blend nature and modern aesthetics seamlessly. Their bathroom design sought to connect individuals with nature while providing luxurious comfort. Bamboo plants provided a lush backdrop, complemented by tiles from the Elysian collection by Mirage and Grande Stone Look collection by Marazzi.
These bathroom designs demonstrate how large-format tiles can transform spaces, creating unique and immersive experiences while reflecting the diverse inspirations and creativity of the designers.
These collaborative endeavours underscore the exceptional quality of Hafary's tile selection. Their wide range of styles, colours, and finishes demonstrates the company's commitment to providing a diverse palette of options for designers and homeowners alike. Hafary's offerings play a pivotal role in turning design concepts into tangible, awe-inspiring spaces.
This was adapted from an article originally published in Tatler Homes.