Ask the designers: How to create a social kitchen made for entertaining
The kitchen is a space for culinary experimentation and social gatherings, providing designers and homeowners with creative opportunities to craft customized spaces that reflect their epicurean passions.
In a collaborative effort with Tatler Homes Singapore, Hafary challenged three local interior design firms, Mr Shopper Studio, Prestige Global Designs and Goy Architects, to create unique kitchen concepts that combine style with functionality.
These designs aim to cater to the homeowners' personalities and lifestyles.
Kate Deng from Mr Shopper Studio sought inspiration from both a stylish indoor bar lounge and the vibrant atmosphere of an alfresco seafood barbecue stall, creating a dynamic and versatile space for house parties.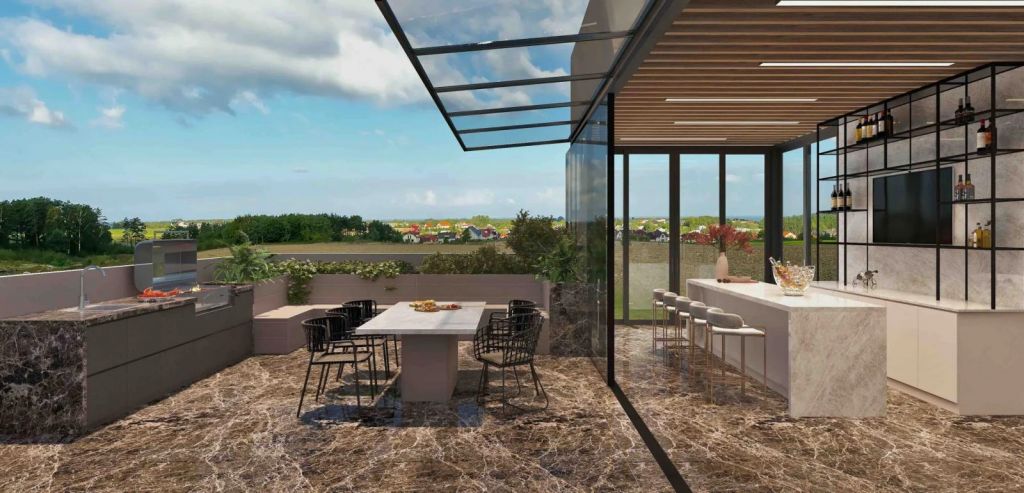 The kitchen features outdoor-friendly and heat-resistant porcelain designs, including Florim Stone's Marble Emperador and glossy Yamuna porcelain slabs. The use of Lapitec solid-colored sintered stone slabs completes the look.

Prestige Global Designs, led by Jeremy Tay, aimed to create a serene culinary space inspired by the tranquility of bamboo forests and Japanese gardens.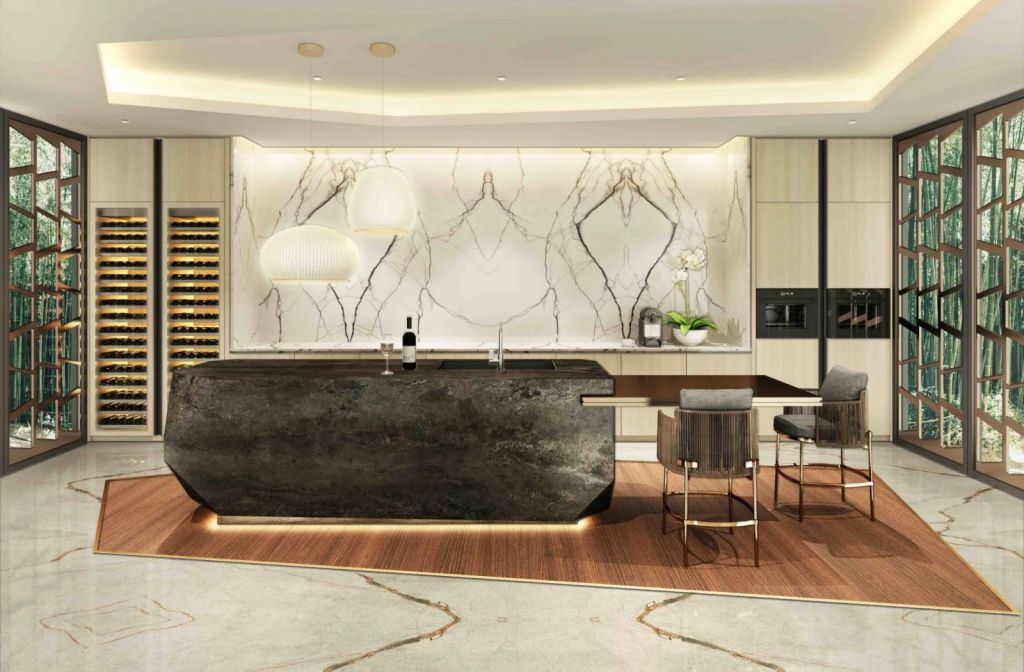 The kitchen incorporates Florim Stone's Marble Breach White in glossy finish and Metal Burnished in matte finish for a layered and textured look. Gold-trimmed lining on the wooden flooring and ambient lighting add to the aesthetic. The design language extends to decorative screens and Japanese-inspired lamps. Outdoor bar stools from Minotti complete the garden-inspired design.

Goy Architects, known for merging modern and contemporary structures with tropical environments, envisioned a kitchen as the heart of a compound connecting three multigenerational houses.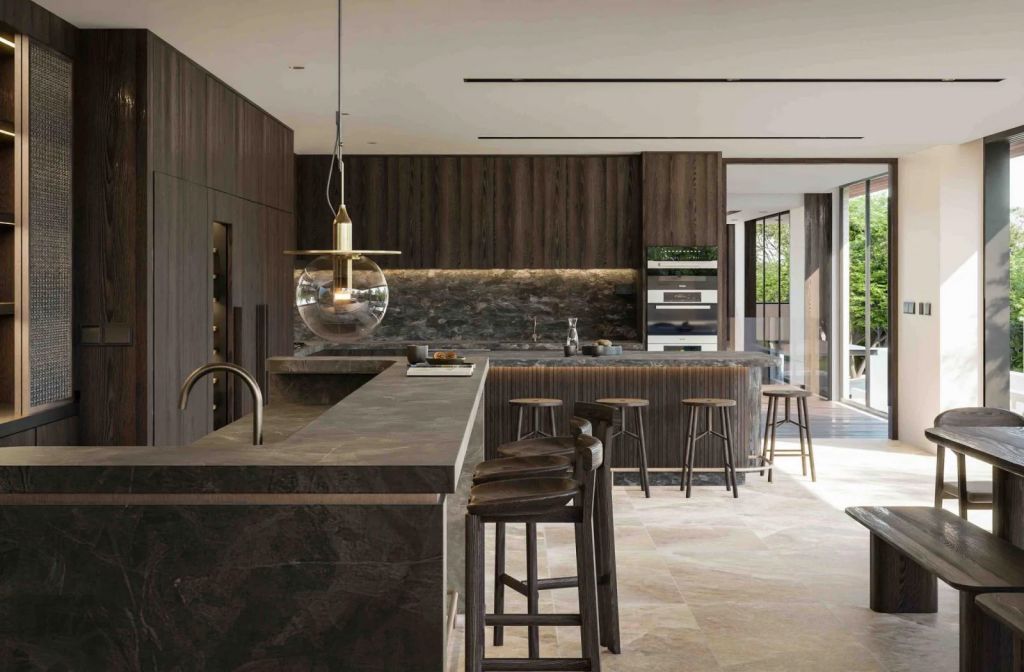 The kitchen's L-shape configuration offers views of a tropical garden and an interconnection between the houses, blurring the line between indoor and outdoor spaces. Porcelain slabs from Florim stone, including Stone Brown and Stone Noir, were chosen for their subtle yet expressive textures and tones that resemble natural stone.
All three design firms emphasize the importance of collaboration with Hafary, highlighting the diverse tile selection and large format slabs that enable them to create distinctive designs while consistently delivering high quality and excellent service. The result is a series of kitchens that not only reflect the designers' creative philosophies but also cater to the homeowners' desires and lifestyles, blending functionality with style to create unique culinary spaces and experiences.
This was adapted from an article originally published in Tatler Homes.