Realistic stone texture and marble veining takes centre stage in this month's new tile arrivals. Contemporary, refine and elegant, these tile collections are the solution to modern interiors.

Infinito 2.0 by Fondovalle
Classic touches blend with cutting-edge technology creates the Infinito 2.0 tile collection. A unique innovation that offers ample solutions to modern architecture to decorate commercial and residential environments with a touch of refined elegance.

Overland by Cifre
Overland is a stone effect tile collection that showcases remarkably realistic stone hues and vein designs. In four essential colours and two textures, the collection is ideal for both bathroom and kitchen interiors.

Rock Salt of Cerim by Florim
Inspired by the aesthetics of large blocks of rock salt extracted from underground mines and also used for the construction of walls and salt crystals, the Rock Salt of Cerim tile collection re-imagines the taste of an evocative naturalness capable of making living spaces contemporary.

Stone Revolution by Bottega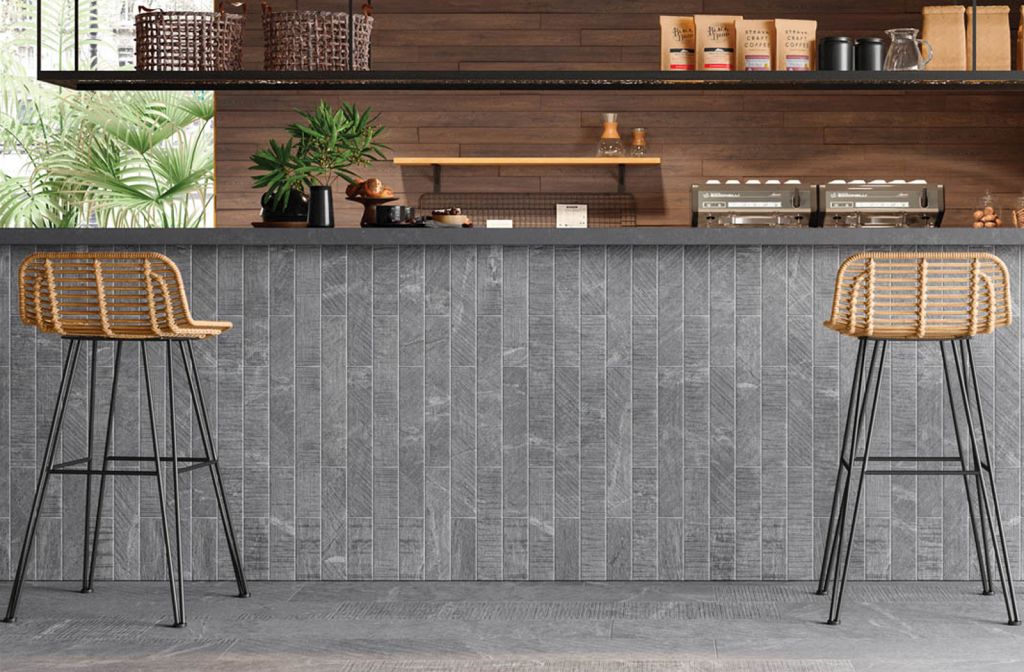 Stones inspired an exclusive line of porcelain tiles: versatile, contemporary and oriented to architecture. A strong passion for aesthetics and design, know-how and high production technology have contributed to the realization of the Stone Revolution tile collection. The surface of the collection gives the product high resilience and clarity as well as beautiful design features.
Pietra Di Vals by Dado Ceramica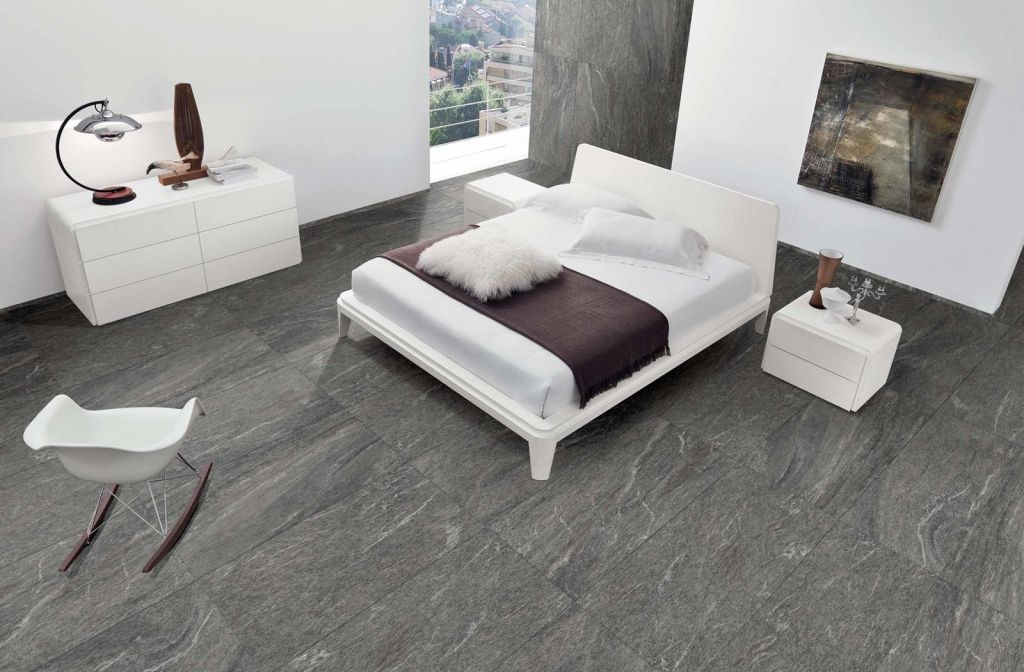 Inspired by quartzite, Pietra Di Vals tile collection recaptures the colours of the natural material in two grey tones. The collection is also presented in two flexible formats to suit the interior requirements of most spaces.

Stones by CCV Castelvetro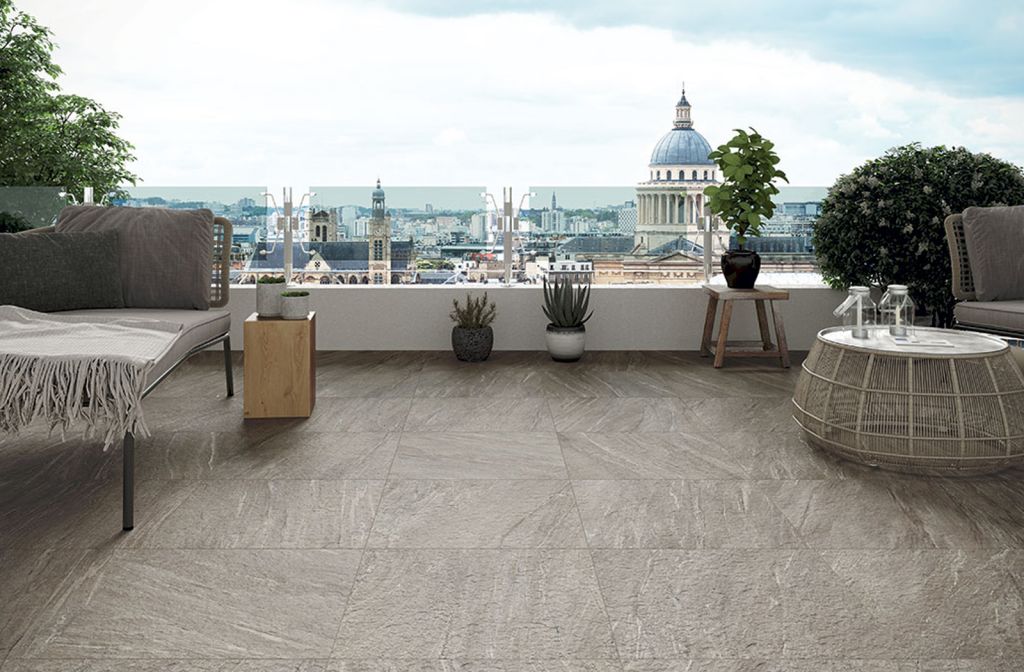 A modern interpretation of stone, the Stones tile collection features the effect of three different natural stone. The collection is ideal for outdoor usage due to its thickness of 20mm.

Moon by Ceramica Mediterranea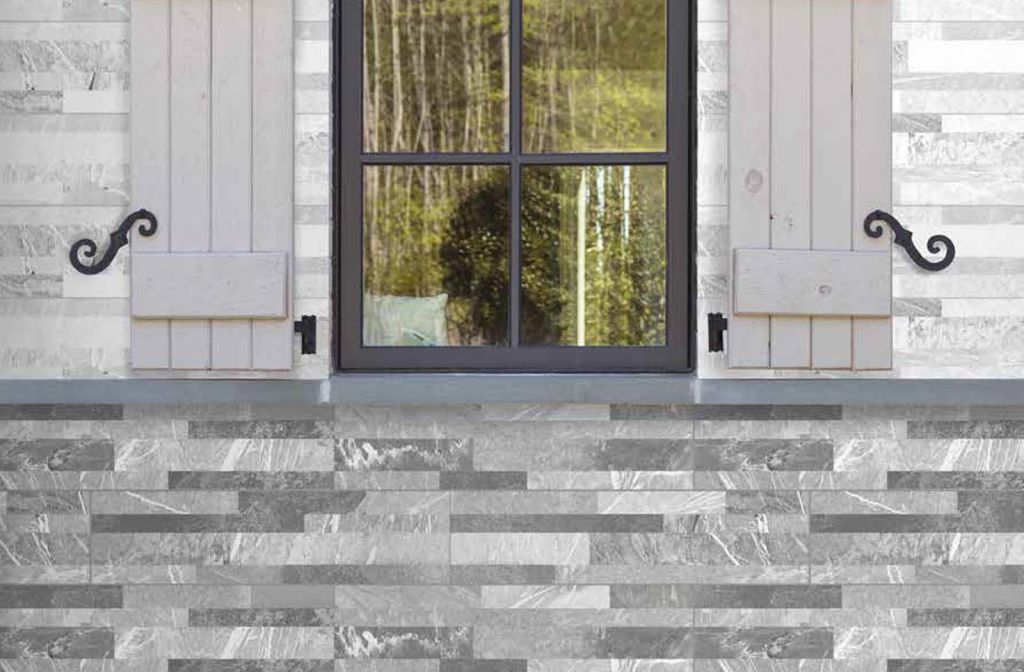 Moon glazed porcelain tile features linear strips of various stone veining patterns. Presented in three grey tones, tile collection is suitable for both wall and floor covering.

Arabescato Orobico by Fiandre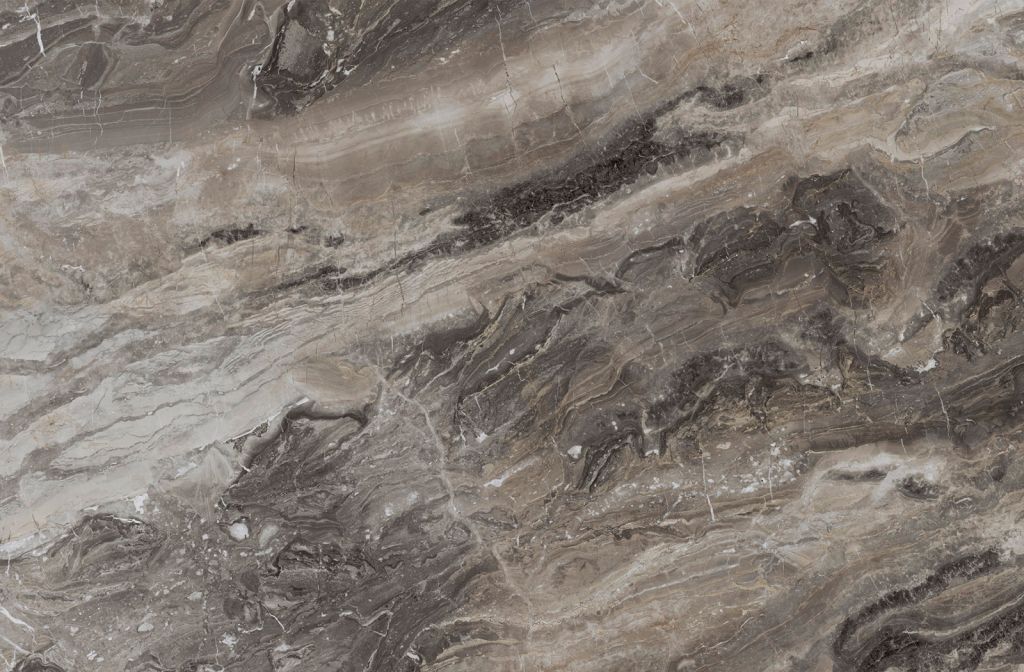 Shades of white, combined with different grey and brown accents and thinning shades of ochre give Arabescato Orobico porcelain tile slab an intense, sinuous aesthetic. The polished finish highlights the fineness of this surface. In addition to wall and flooring applications, the Arabescato Orobico tile can also be used to personalize furniture and architectonic details.