One of the latest trends in porcelain tiles now is the Terrazzo effect. Originally used in ancient Rome and prestigious Italian architecture, the Terrazzo is back in vogue for it presents an elegant and sophisticated expression for interiors. Here are our selections of modern tile interpretations of the Terrazzo.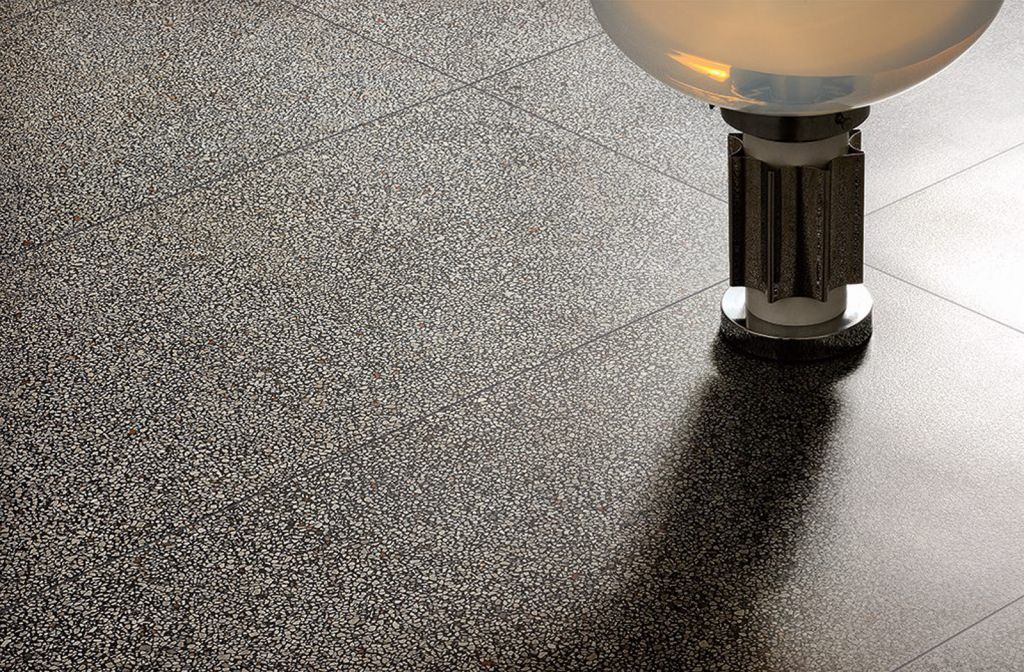 This collection is a graphic reinterpretation of terrazzo flooring, to experiment with new approaches to planning and design. Terrazzo was created in the 15th century in Venice as a way of re-using marble, granite and quartz chips, mixed together with cement to form a single compound reminiscent of an uneven mosaic. It was often used both for its durability and its ability to create a "design". The reinterpreted porcelain tile from this collection varies from fine to medium grain. It is also suitable for a variety of architectural settings, both period and modern, offering novel, stimulating perspectives.
Newdeco' by Ceramica Sant'Agostino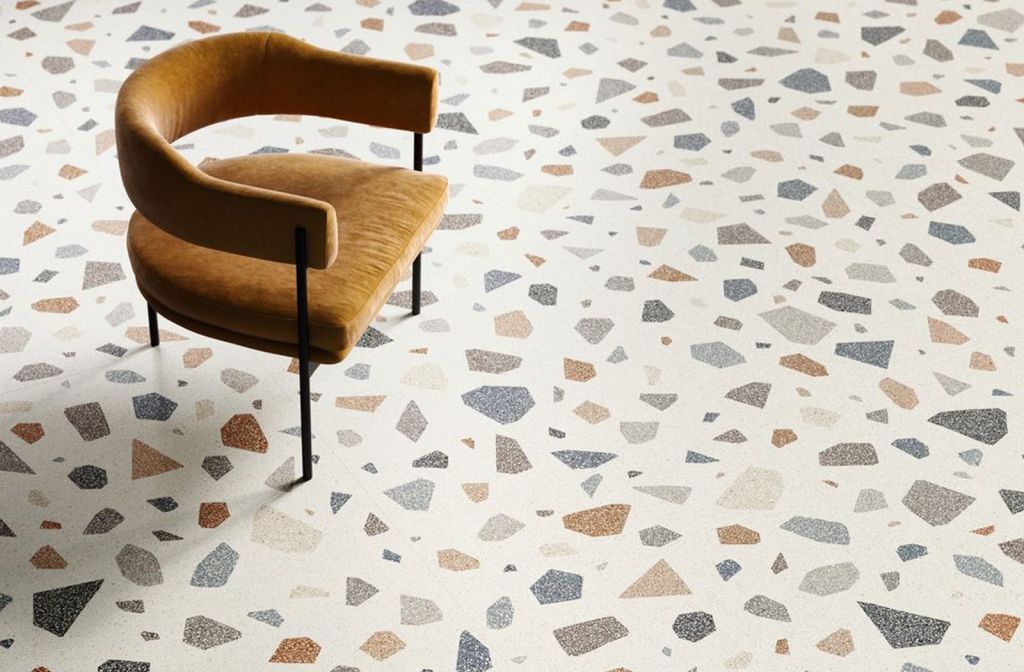 Newdeco' porcelain tile collection pays tribute to marble grit floors. Balancing geometries and colours, Newdeco' tile collection becomes the emblem of elegance that is typical of noble Venetian palaces - true masterpieces that contain all the tradition of timeless design.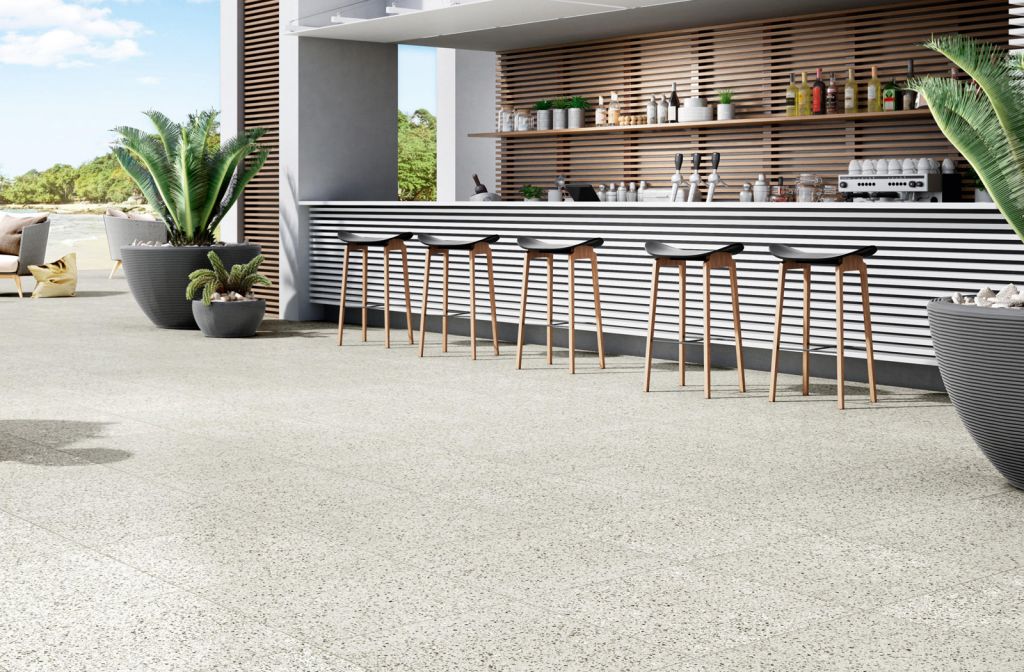 Focusing on specific aesthetic and culture, NovaBell interprets the terrazzo with more vibrant colours and new technologies.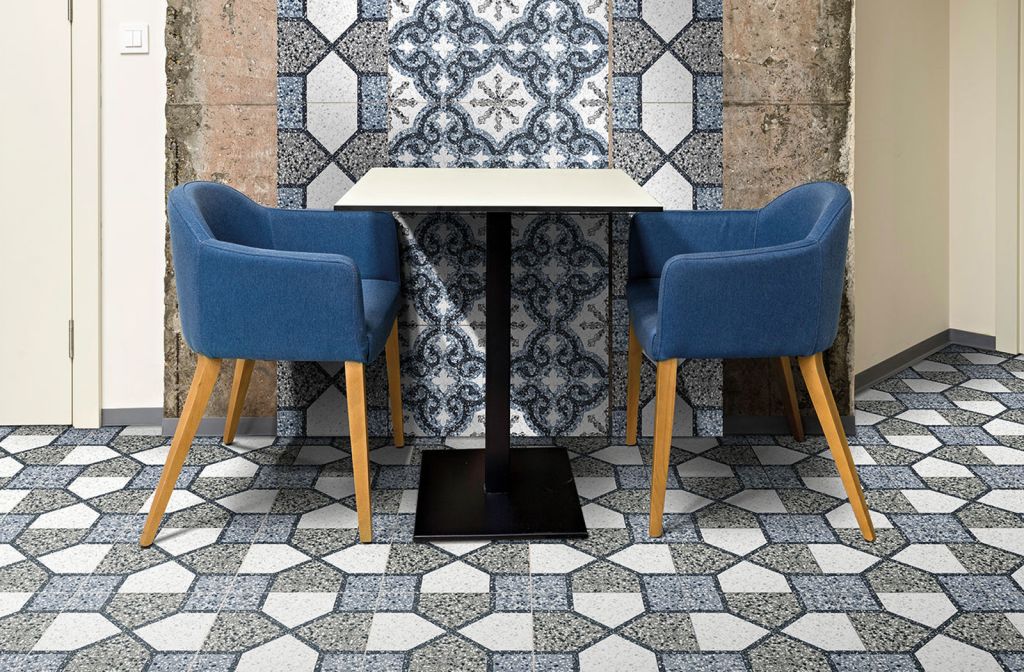 In Venice, during the XVI century, the Venetian's Cocciopesto (or terrazzo) floor was created. From that moment on, the production technique became an art form and this material become synonymous with class in home furnishings.
Inspired, Self Style's Terrazzo tile collection presents the Venetian's Cocciopesto floor in refined elegance with a contemporary style. In four colours and original decorative patterns, the collection allows for creative layouts.