This month's new collections feature a range of structural wall tile selections, stone and marble effect porcelain tiles and mosaics.
Lumina by FAP Ceramiche
Pure, sensual and always on the lookout for new styles in ceramic is Lumina by Fap Ceramiche, the collection of wall tiles in white body, which brings out all its proverbial boldness. Modern bathroom design, also suitable for spas, living rooms and kitchens, perfect for decorating both residential and commercial settings with personality.

Lumina Stone by FAP Ceramiche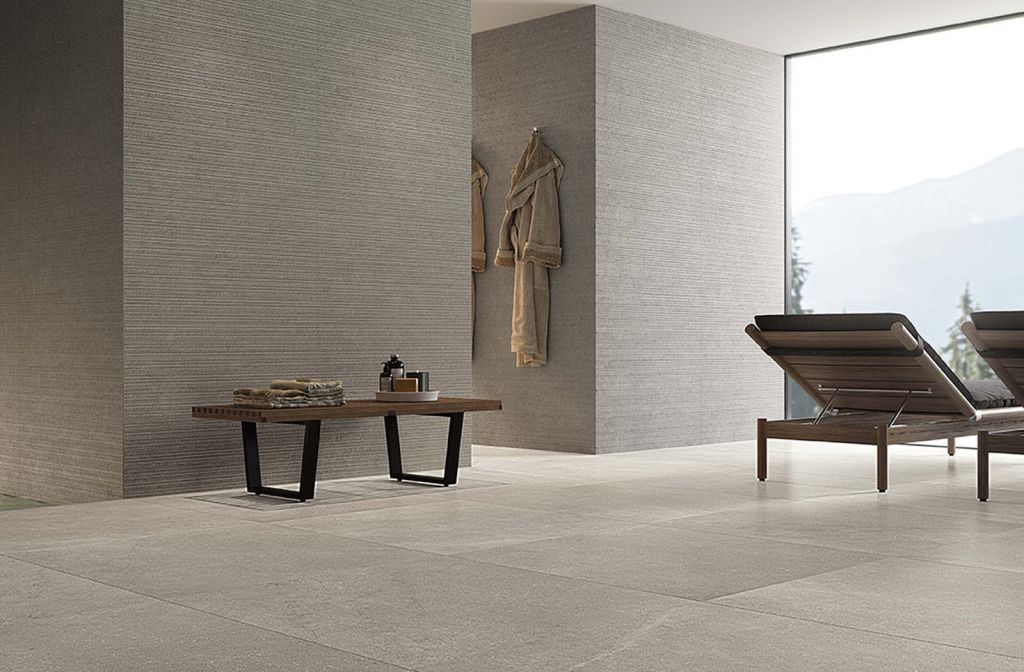 Lumina Stone is the new tile collection offered by FAP Ceramiche that highlights the essence of stone, creating new patterns and designs in harmony with the original material. The versatility of the stone effect tiles line is expressed through highly detailed patterns and finishes, never before seen in ceramic tiles.

Lithos by Cotto d'Este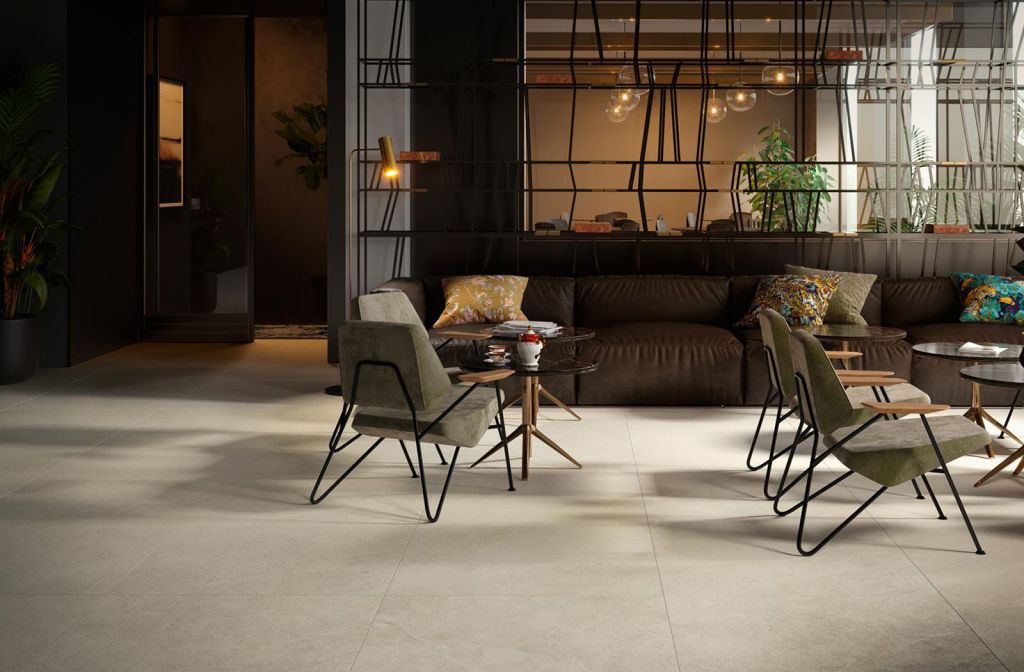 Lithos tile collection: Stone has a new look, the result of exhaustive research and tireless experimentation. Cotto d'Este has creatively reinterpreted stone, combining its texture with the look of finest marble to produce this stylish collection of surfaces.
Lithos is part of the PROTECT® line of products: antimicrobial floor and wall tiles, designed for healthy, safe and protected living spaces.
Nomade by Colorker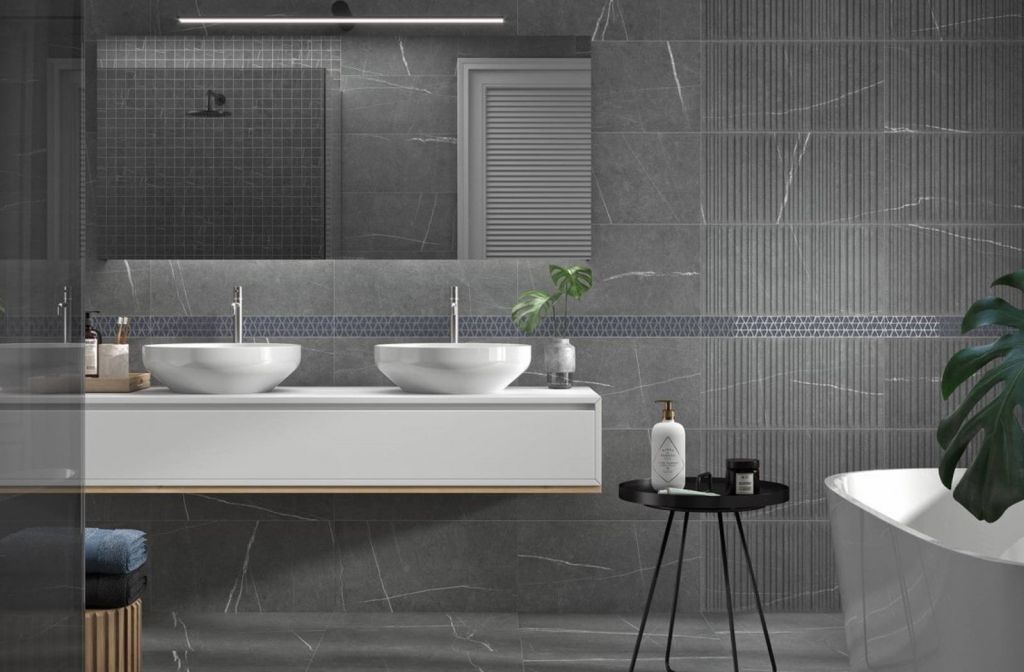 Character, strength, nature are all words that capture the essence of the Nomade tile collection. Colorker takes a well-known stone, Sahara Noir, and infuses it with its own personal touch. Thanks to painstaking work on the veined effects and tones of the stone, the design department has created a matt version. With a decorative relief, Parallelo, Colorker creates a collection in which we can easily explore new ways of using tiles for a completely unique look.

Maxi by Panaria Group
Large spaces are enriched by the aesthetic and versatility of the Maxi tile collection, a marble effect porcelain giving an unmistakable style.

Porfirica by Coem Ceramiche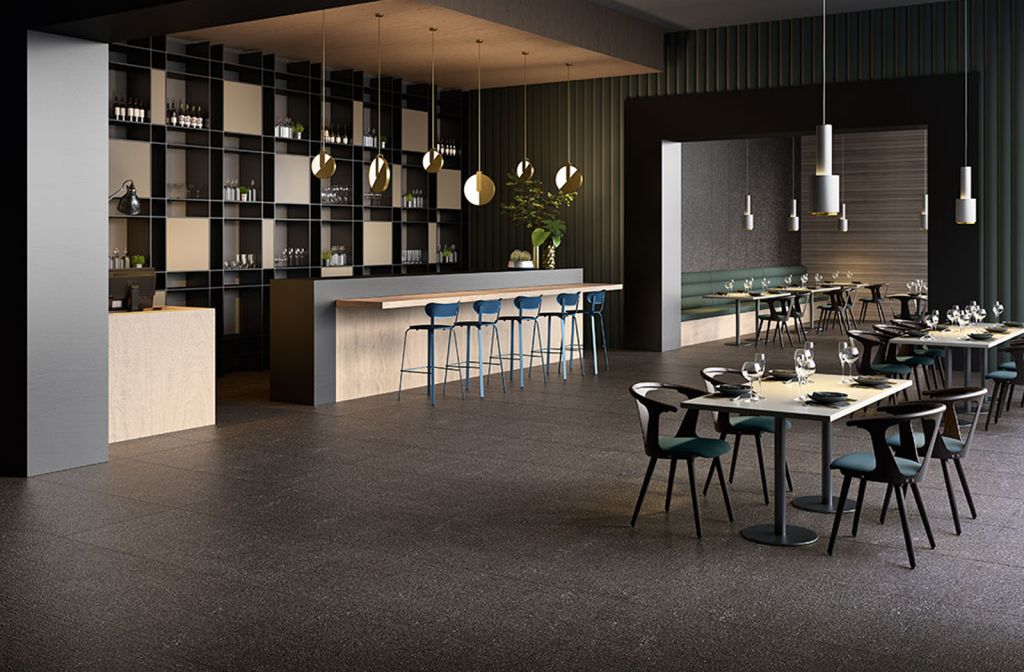 Porfirica tile collection is inspired by the Porphyry rock. A magmatic material formed by the cooling of lava flows, Porphyry is extremely variegated with a complex composition, on which is created a "porphyritic" (porfirica in Italian) structure that also comprises minerals and crystalline elements. The stone-effect porcelain tile collection by Coem restores prestige and value to this stone with intense colours and textures that allows for creative compositions.

Dora Grey by Element Ceramics
Dora Grey, marble inspired tile collection from Element showcases the splendor of marble with realistic veining and beautiful grey tones.

Libra by Appiani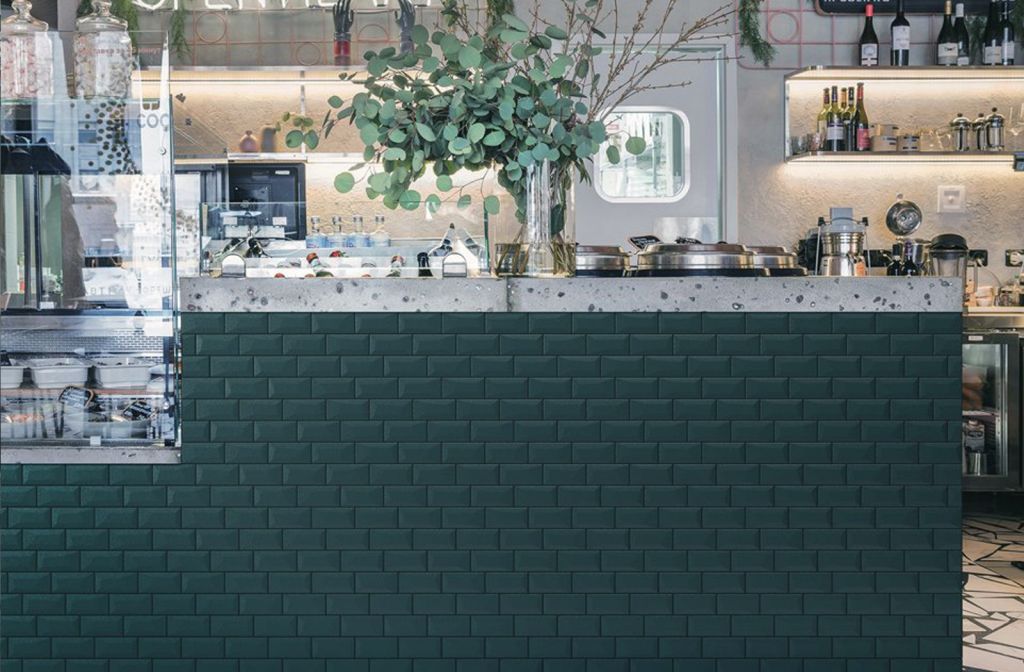 Attentive study of detail gives rise to Libra mosaic tile collection, in which juxtapositions, contrasts and harmonies are born out of an unusual, almost masked use of irregular geometries. Modules are randomly combined to create effects of light and shadow. Colour variables open up a range of possibilities, from the timeless taste of neutral hues to today's metallic sheens.