Sculpted tiles take on a 3-dimensional aspect to add interest to walls. Often, these tiles are presented in neutral or mono colour to focus on their unique shapes and design. Discover our sculpted tiles collection and see how they enhance interior's walls.

Details Light by Tagina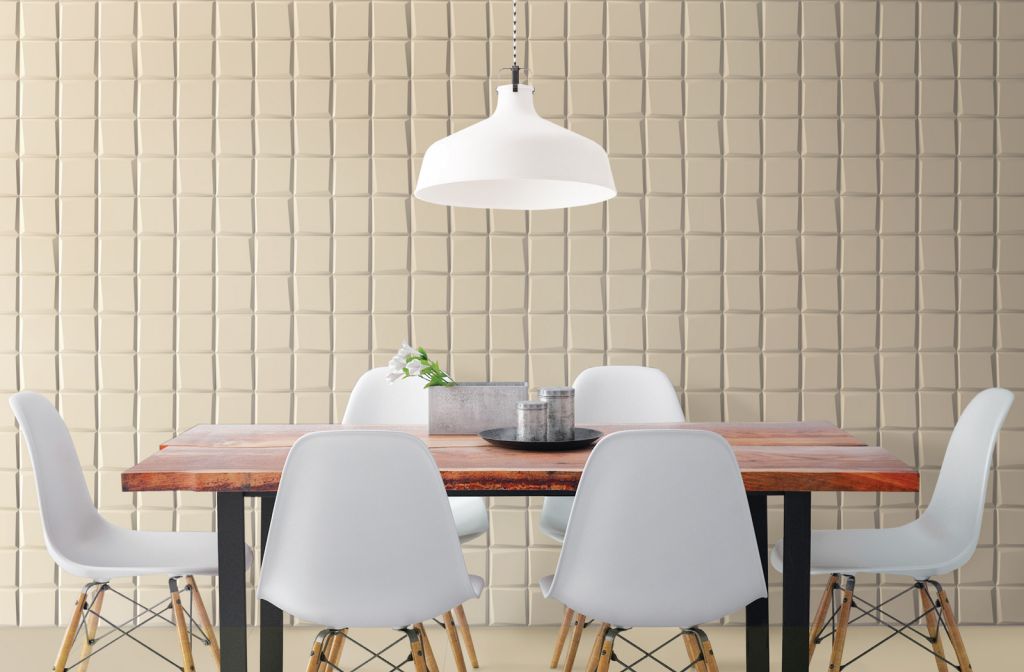 Details Light tile collection is inspired by traditional and contemporary design. A simple and sober mix that gives character to the environment, with a palette of colours that makes the living space particularly refined and valued.
3D Wall by Atlas Concorde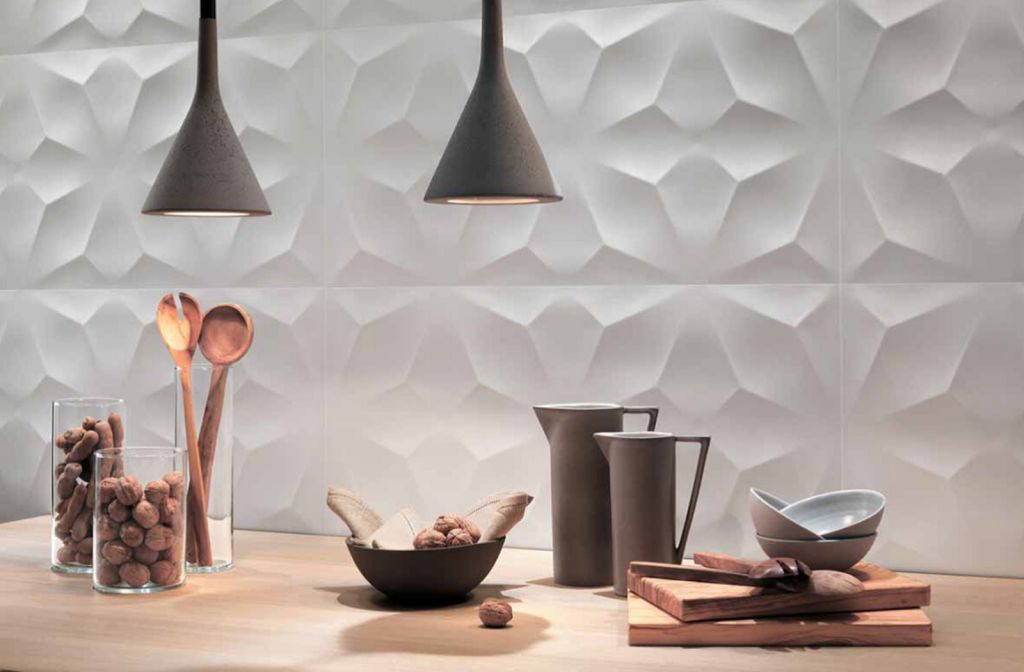 3D Wall tile collection is a range of relief surfaces that creates surfaces with elegant facets and designer textures that decorates any interior with simplicity and refinement.
Dover by Gayafores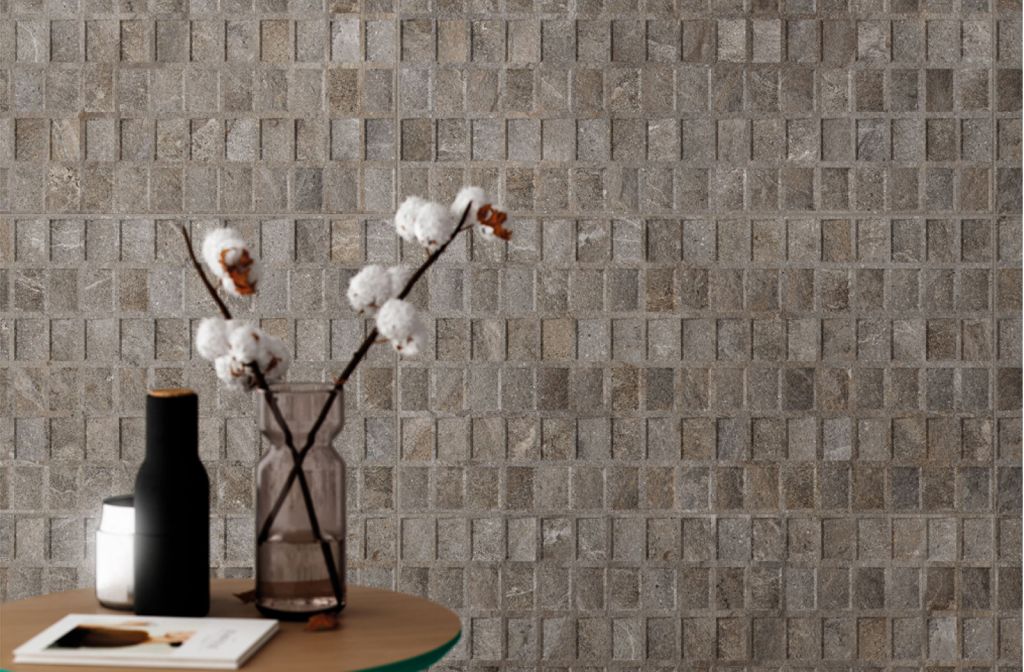 Dover porcelain tile collection is a wall covering offered in neutral hues to help create a restful sanctuary at home.
Kone by Cifre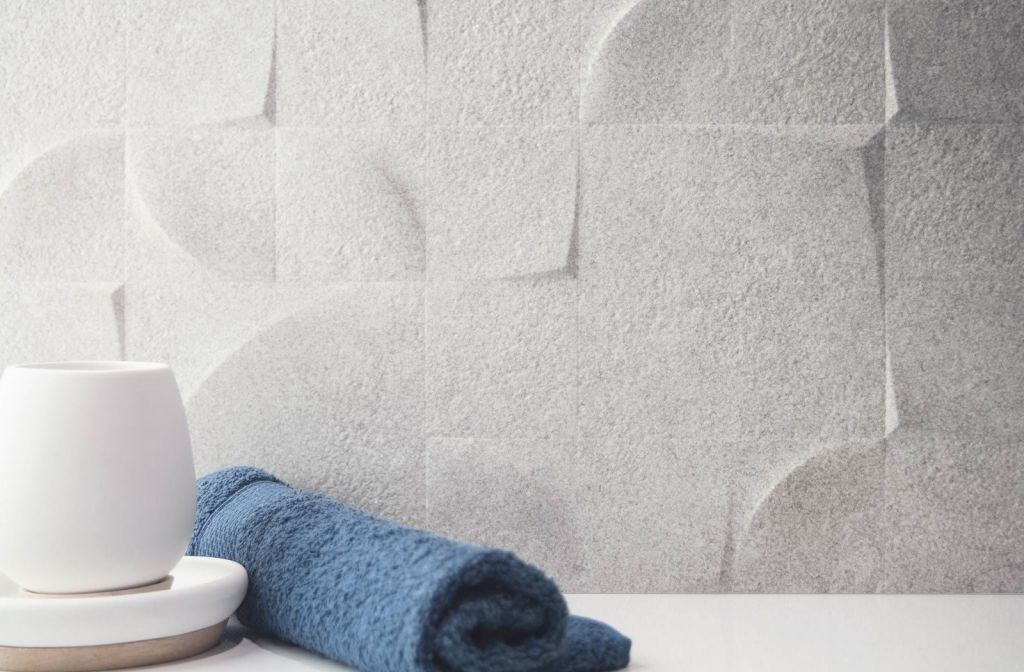 Kone wall tile collection adds dimension and interest to walls with textured shapes and patterns. The collection is presented in neutral tones that are suitable for soothing and relaxing ambiences.
Dukano by Navarti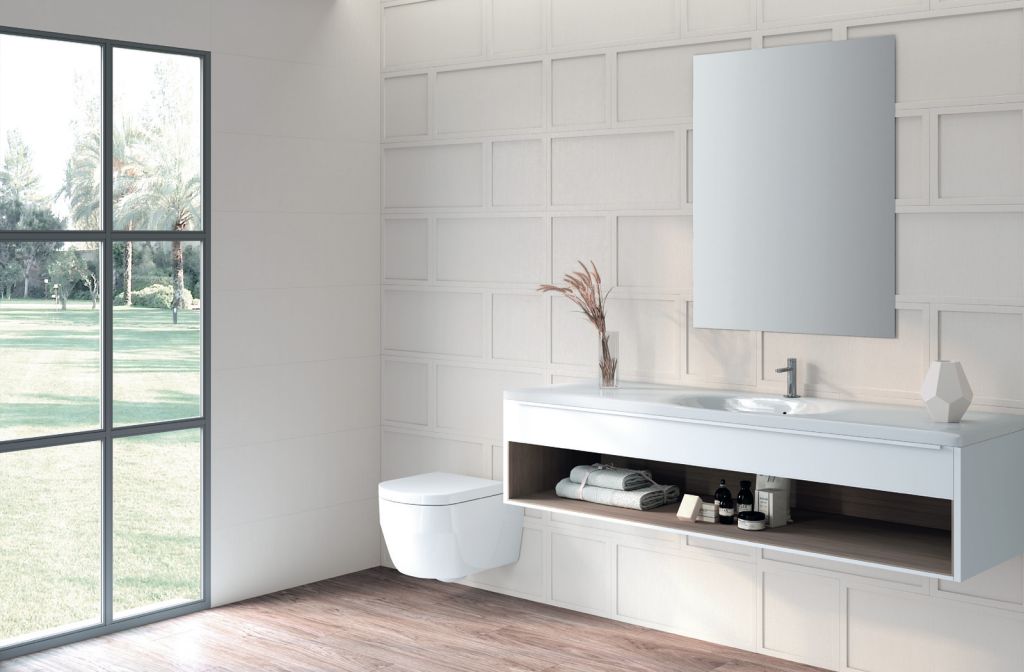 Inspired by French wall panels, the beautiful Dukano wall tile collection reinterprets this with a contemporary twist. The tile collection makes for an effortless chic look wherever applied.
Stonelike Wall by Living Ceramics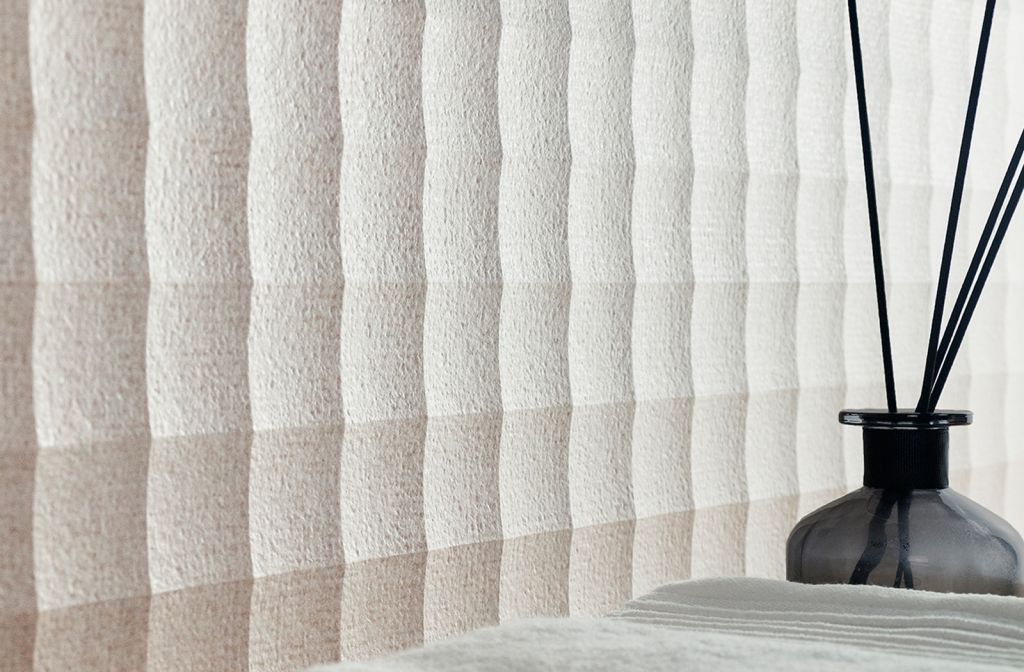 Stonelike Wall tile collection presents a chromatic range composed by different shades and reliefs: Four, presents an optical game of geometric lines and Feel that results in a cascade of sensations. Inspired by fossils in limestone, the collection accentuates the intrinsic beauty of these natural stone and light in format of 30x90cm.
Brunswick by Bestile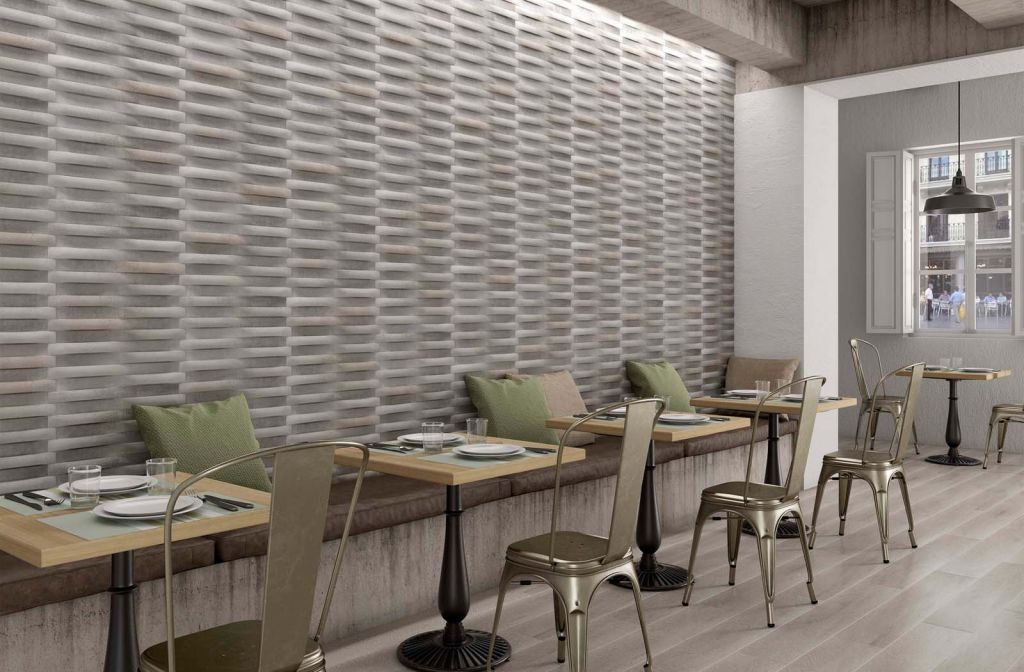 With its slight undulating surface, the Brunswick tile collection creates an interesting 3D weave when applied. Available in three colours, sand, grey and pearl, the tile is suitable for wall application in residential and commercial spaces.
Deco by Magna Ceramica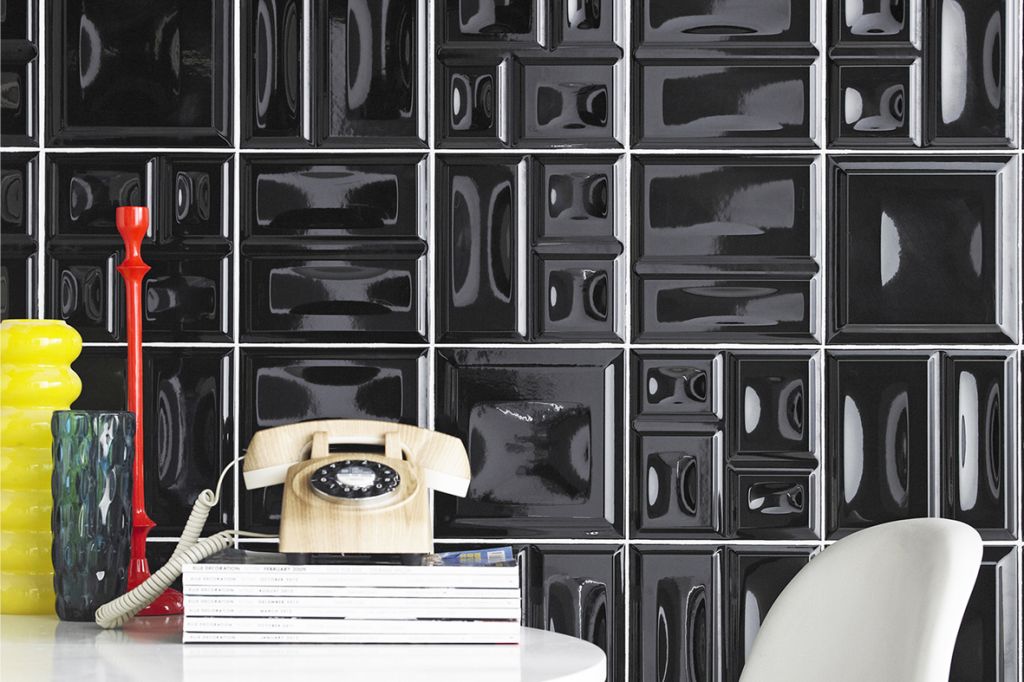 Unique wall covering comes in the form of Deco from Magna Ceramica. With 8 different hues to add a splash of colour on any wall surface, each colour comes in a mix of five different patterns to provide dimension to the otherwise banal surface. With its variety of colours and design pattern, Deco is able to fit in to any design theme easily.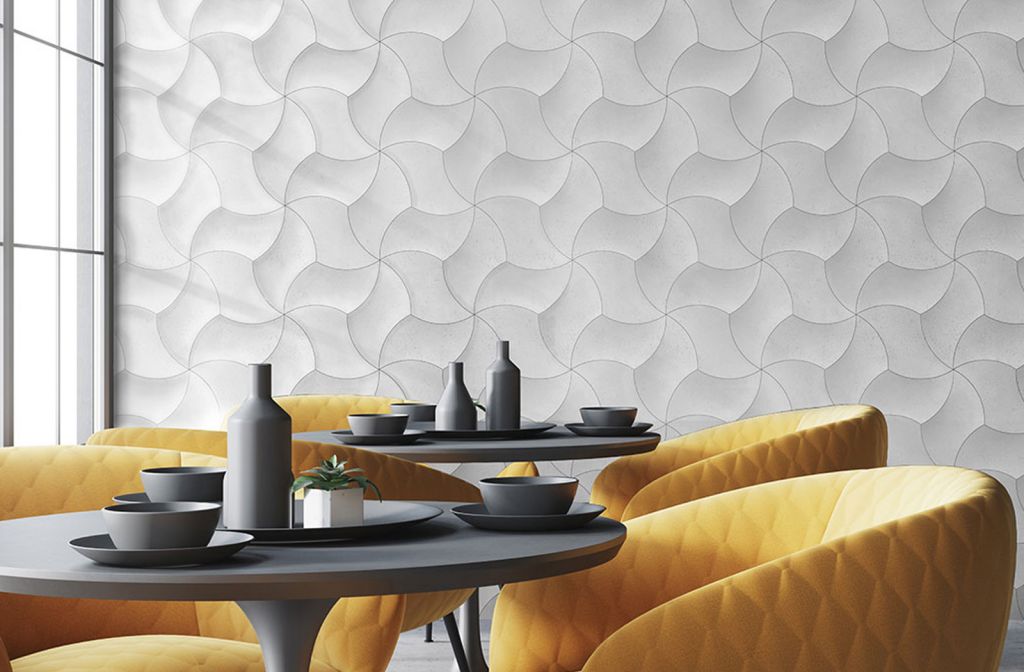 Zeta is a 3D wall tile collection that features a unique tessellated pattern. The collection creates visual impact wherever applied.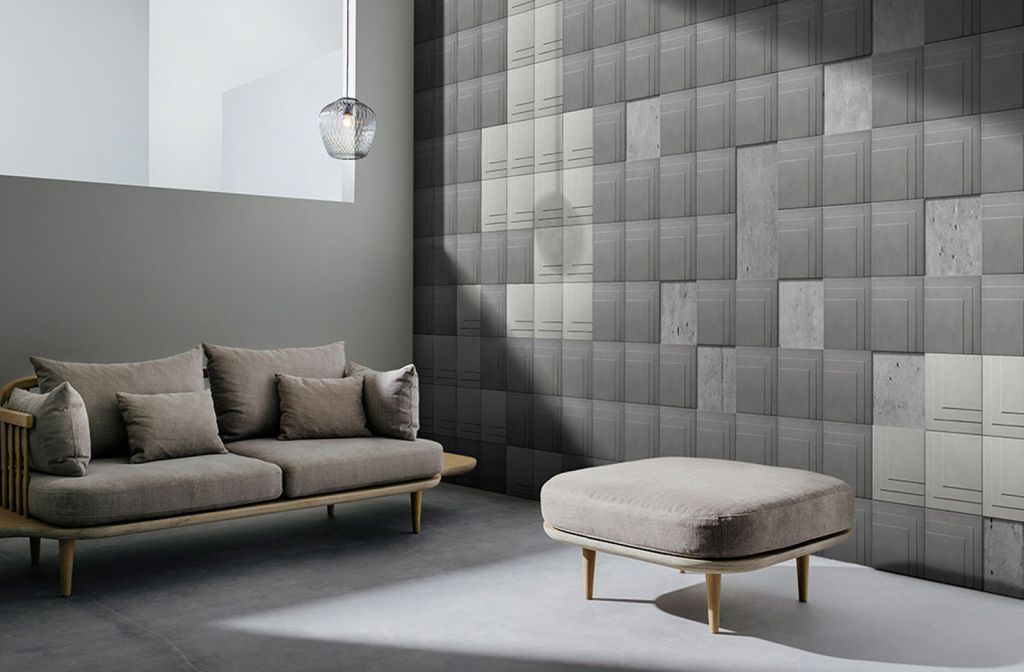 The reliefs on the Xi tile collection enable for a light and shadow play. Different layout patterns can also be created for a different feature wall effect.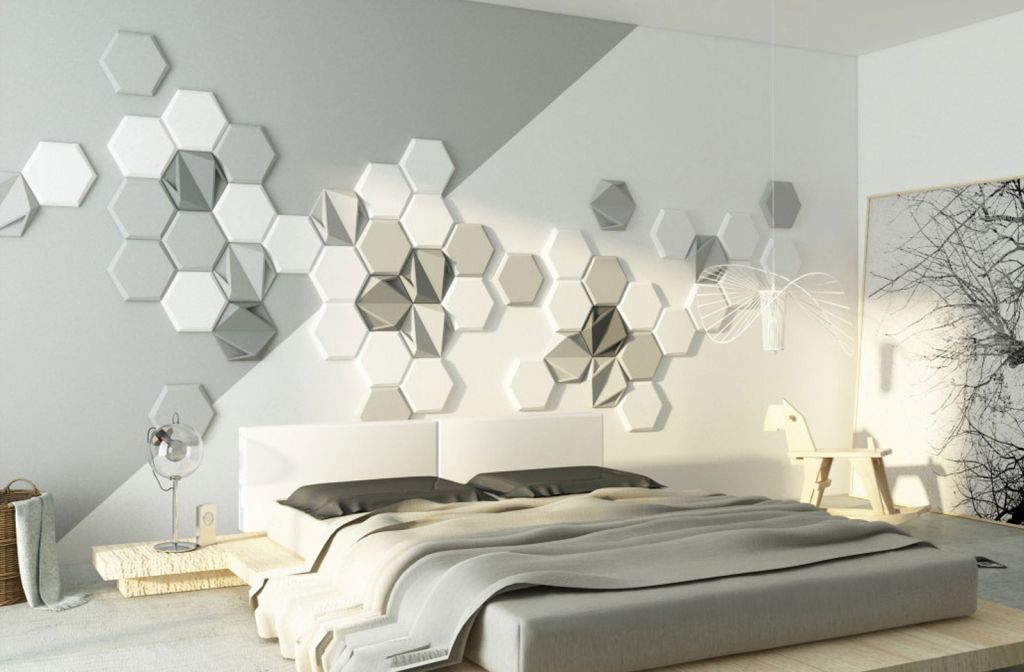 Sigma, 3D wall tile that creates sculpted impact. The hexagon tile collection can be paired with Alpha more layout patterns.