Botany inspired designs can rejuvenate and create welcoming spaces. Explore our tile collections of fresh florals and foliage that offers soft feminine looks, as well as bold, graphic designs.

Le Pietre Puzzling by 14 Ora Italiana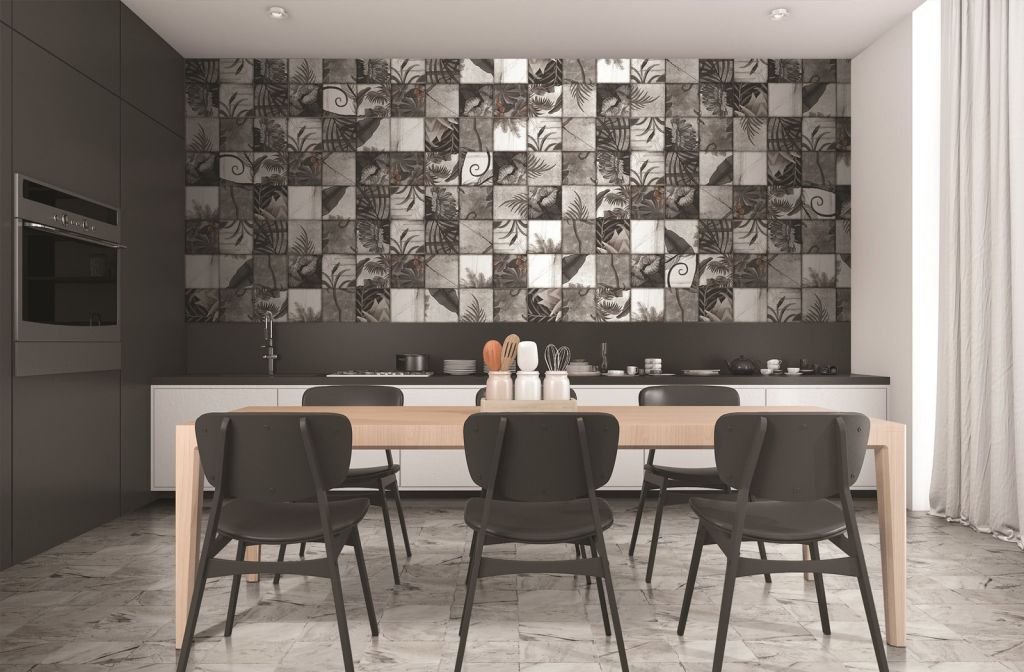 14 Ora Italiana with the new Puzzling tile series portrays the world of flora and true nature. It has 16 different graphics made with screen-printing technology. The subjects are taken directly from the wildest Fauna and Flora: leaves, shrubs, ferns, small birds, fruits, which creates a puzzle according to one's imagination.

Botanic by Keros Ceramica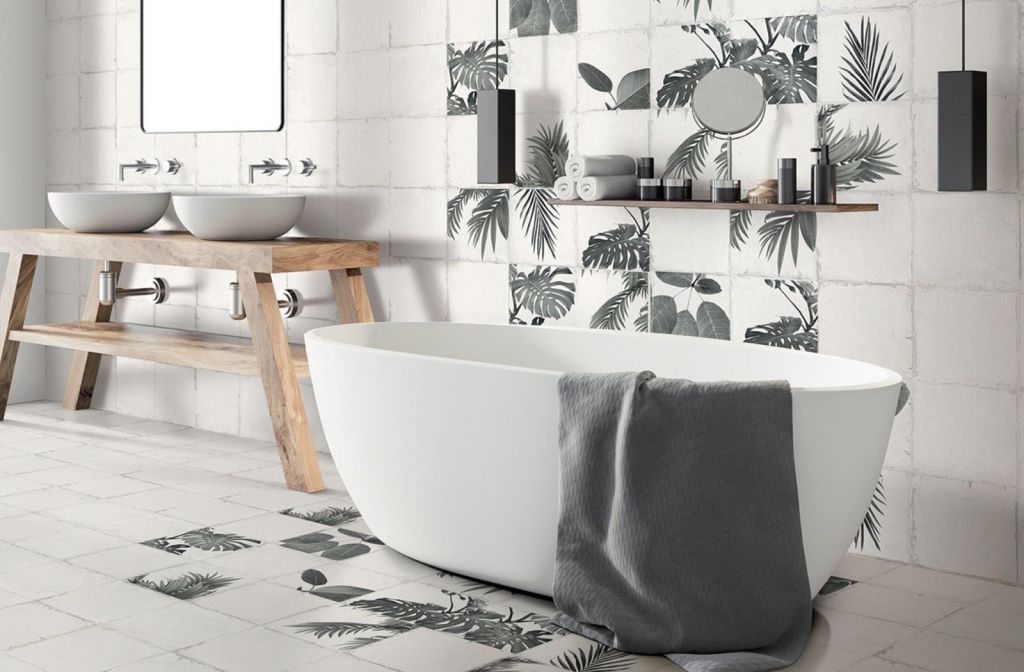 Featuring motifs of foliage, the tile collection introduces soothing colour tones for a relaxing environment to rejuvenate.

Roma by Romantic Ceramica
With florals in continuing patterns, Roma is an elegant tile collection that creates classic and elegant interiors.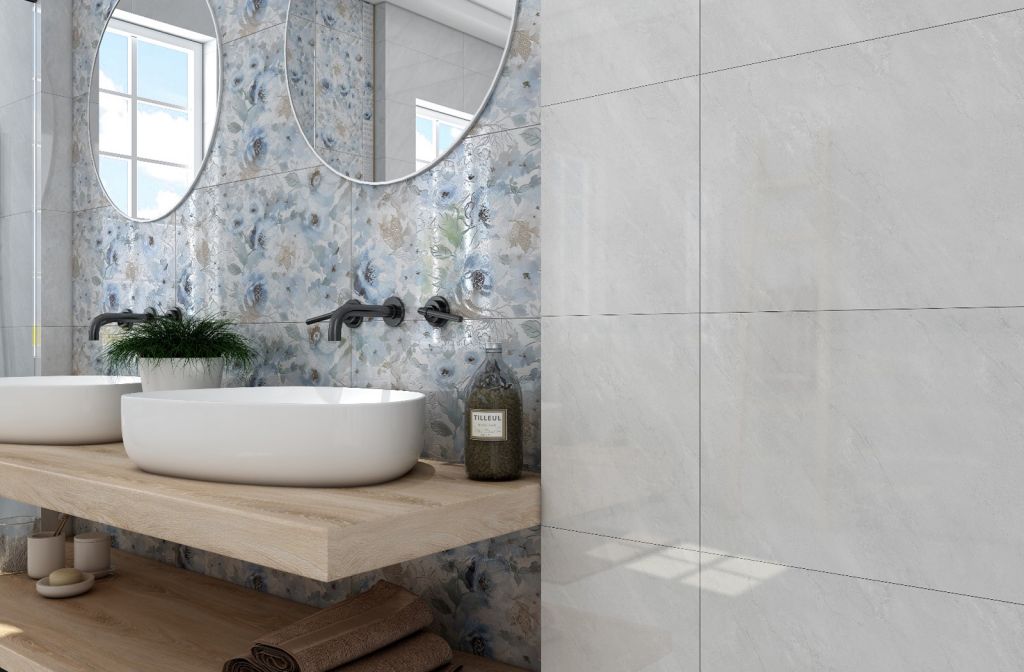 The tile collection features gorgeous blue florals with a touch of glamour. These blossoming prints are bound to brighten up any interior space.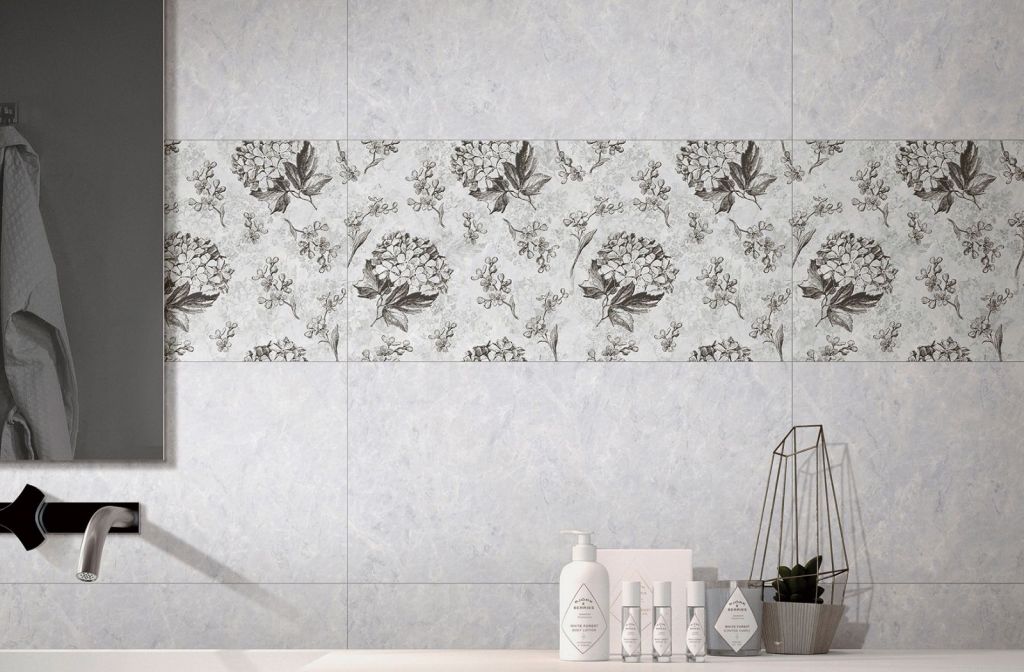 HJAPT66623PHNP tile features dreamy floral that can be incorporated into soft and elegant interiors.
Hex Nouveau by Realonda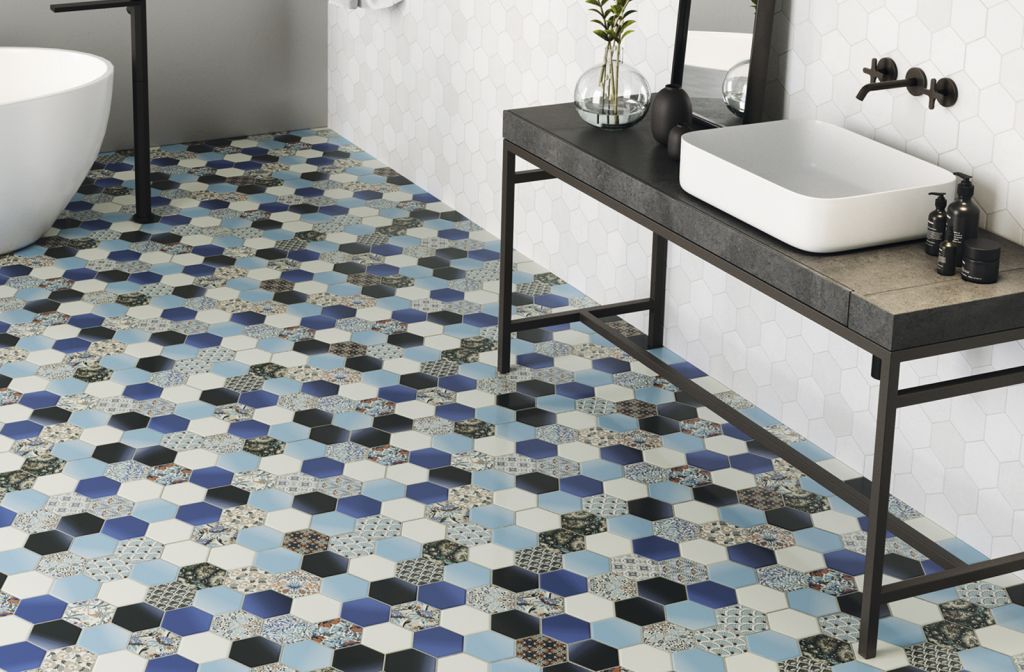 Hex Nouveau tile collection is presented in green and blue, where the contrasts of colours with small floral graphics create vibrant and colorful environments.

Bluebell Silver by Porcelanosa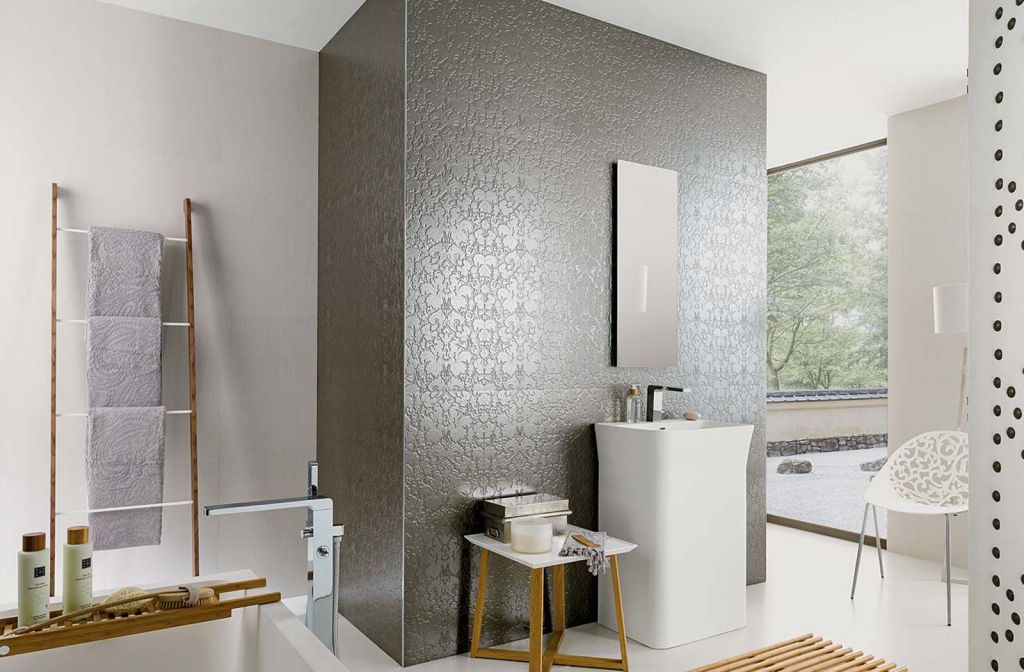 Bluebell wall tile collection simulates wallpaper. The tiles are produced in the size of 33.3x100 cm with a delicate and elegant textured ornament damaskato, made up of flowers and abstract lines that emphasize the refinement and refinement of the interior.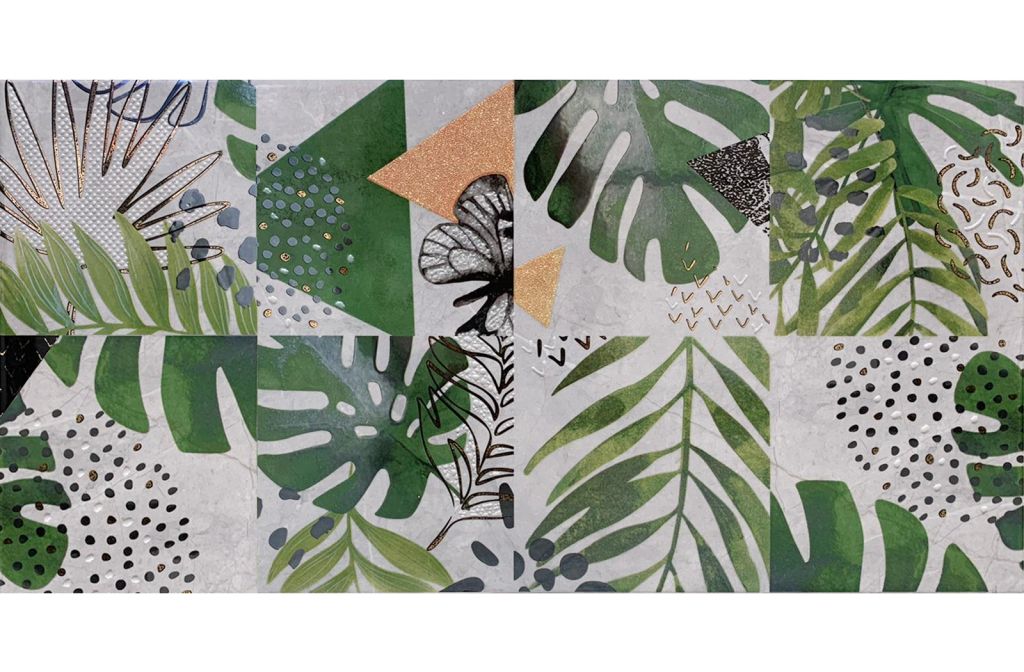 The wall tile collection fuses the beauty of botany and marble to create a unique decor piece.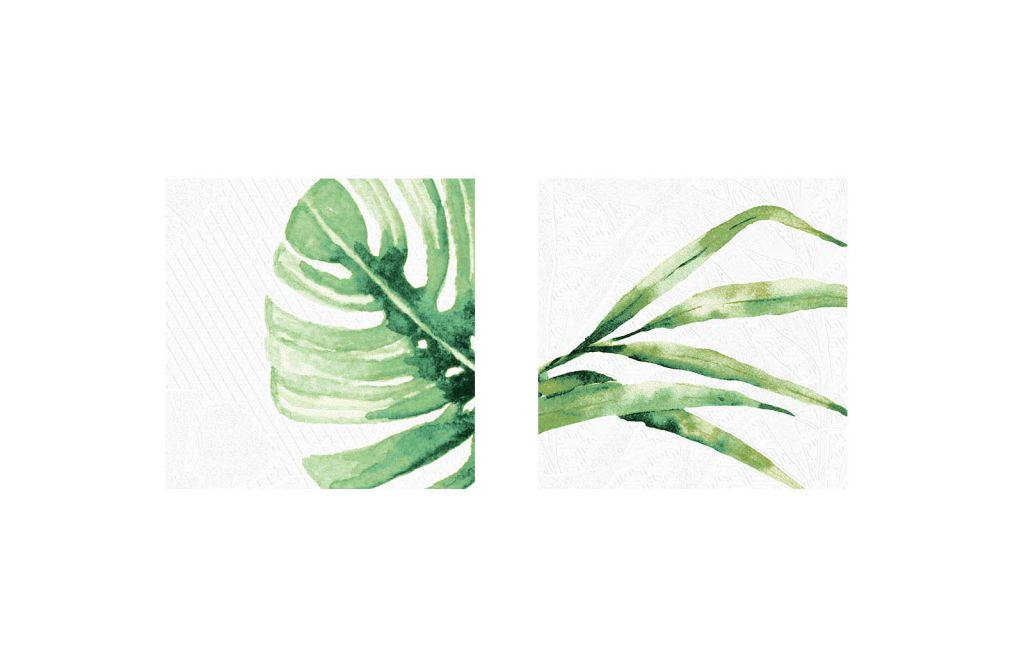 VF22 tile collection takes inspiration from the environment and everyday life. The collection is ideal for feature walls and backsplashes.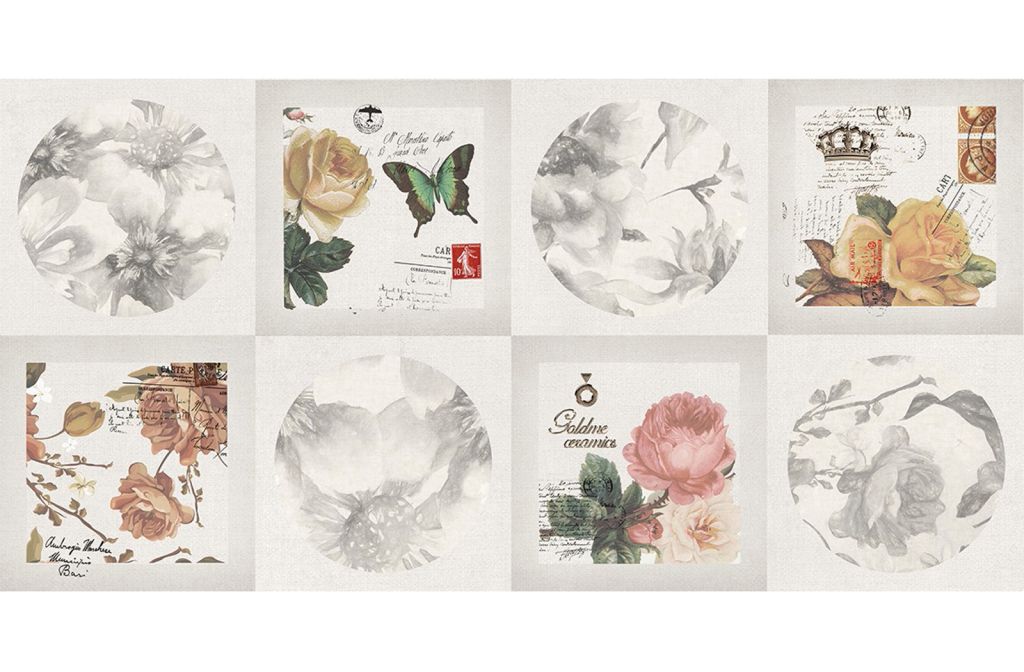 The graphics on HJBP67813PHP reminds one of old stamps. The collection is ideal for vintage interior decor.