The beauty of authentic time-worn surfaces is not lost in the design of tiles. The charm of a surface that features the ravages of time and wear creates interiors of comfort, character and style.
Here are our top picks of tiles with such effect:
Oxyd by Ceramica Rondine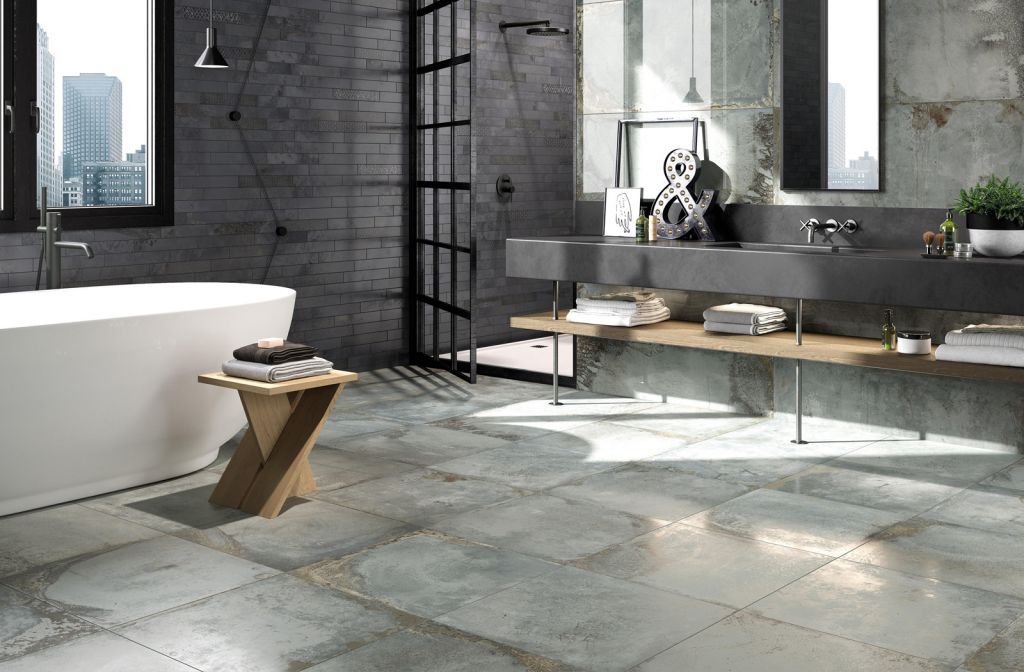 Oxyd metal-effect tiles create a very trendy look that is subtle, unusual and highly striking. The wear and tear of passing time, the effects of the oxides that attack the material, the imperfections that become characterizing motifs: all this becomes an unmistakable style, for a mix that does not go unnoticed.

Village by APE Ceramica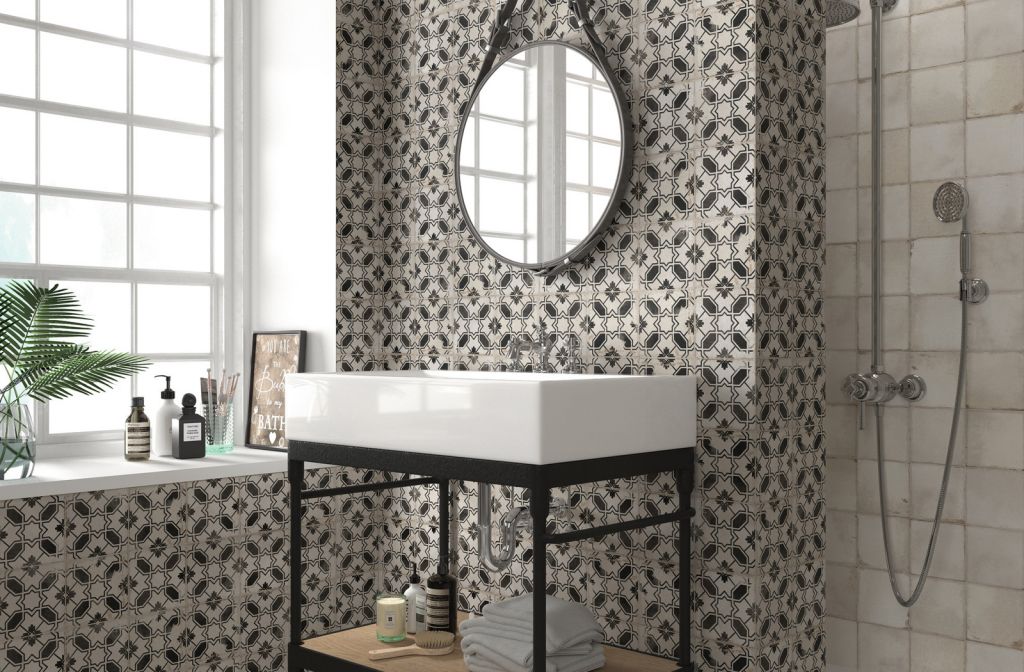 Taking on a weathered appearance, the Village collection by APE features blue and white patterned tiles that are ideal for creating a rustic modern interior.

Heritage by Aleluia Ceramics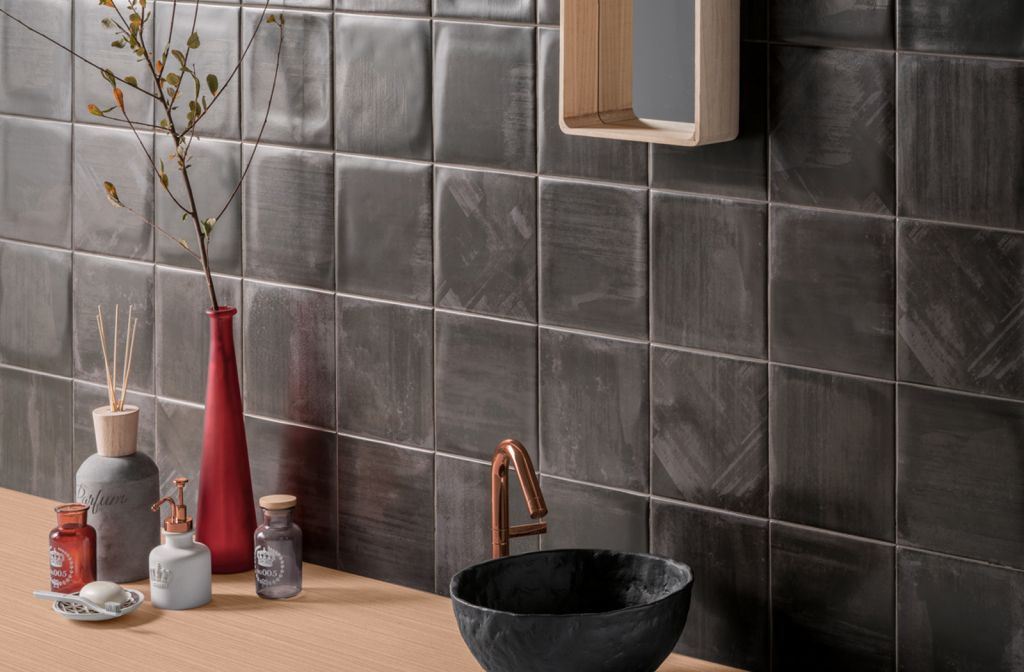 Tradition as an inspiration to suit the most sophisticated spaces. Heritage tile collection offers truly original compositions for the creation of authentic atmospheres full of character and brimming with memories.

L'H by Ceramica Viva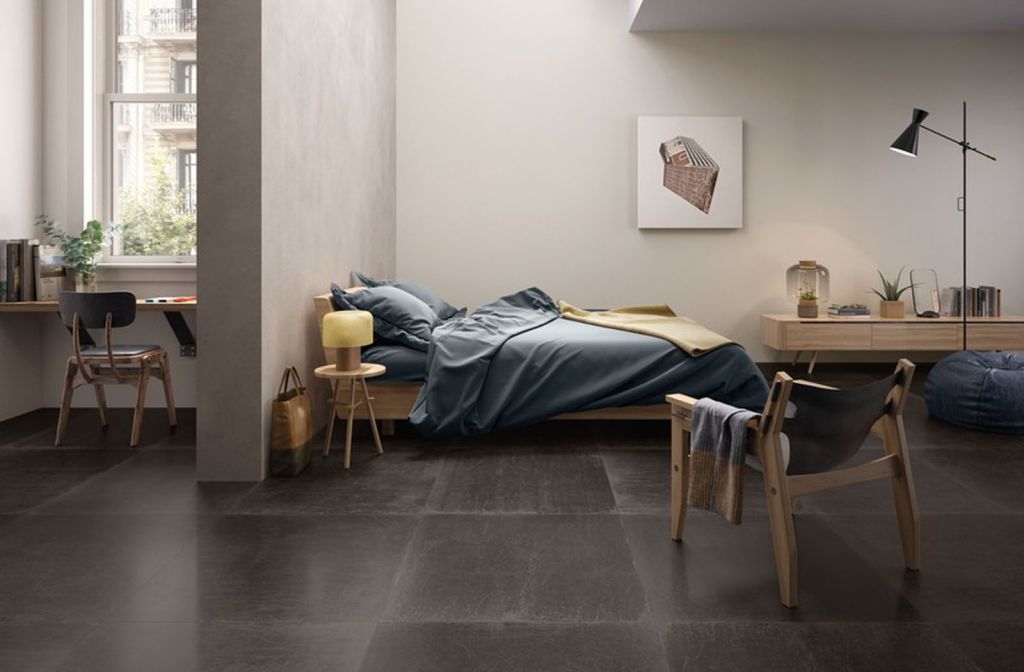 L'H by Viva is the porcelain collection of salvaged varnished wood, with scratches and marks left by wear. Damage caused by time and the contrast between the original gloss of the varnished finish and the matt effect of the marks left by constant use tug at the heart-strings.

I'Calchi by Edilgres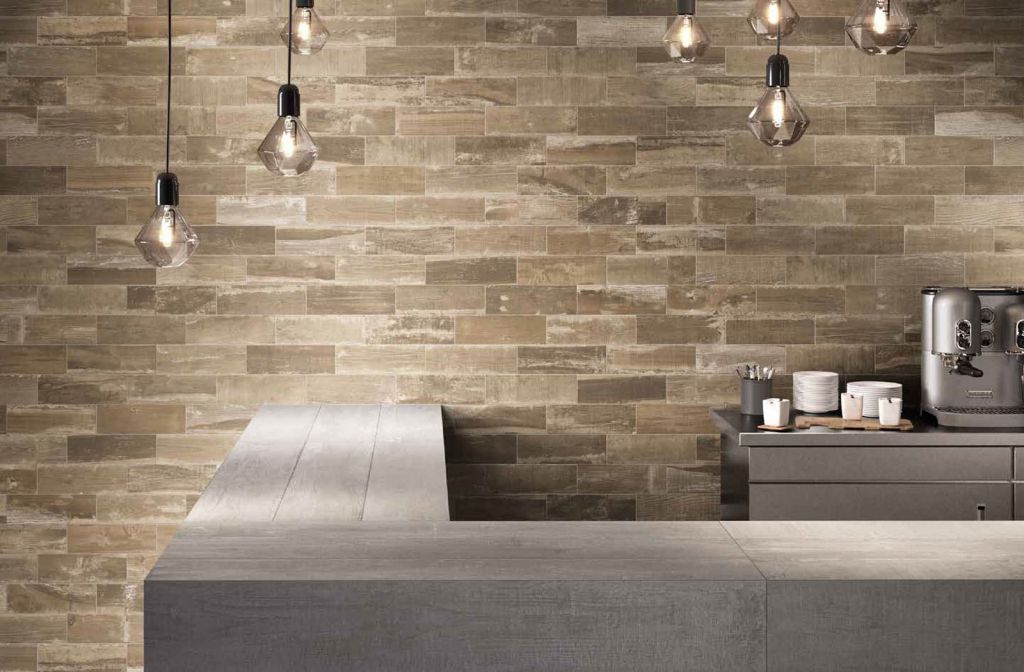 To create the "I Calchi" collection, Edilgres created and reproduced formworks in different types of wood, using them as containment tanks for cement and mud casting. These elements were reproduced on tiles and strips of porcelain: wooden formworks with a vintage effect and casts with a contemporary and minimal style.

Metal Style by Provenza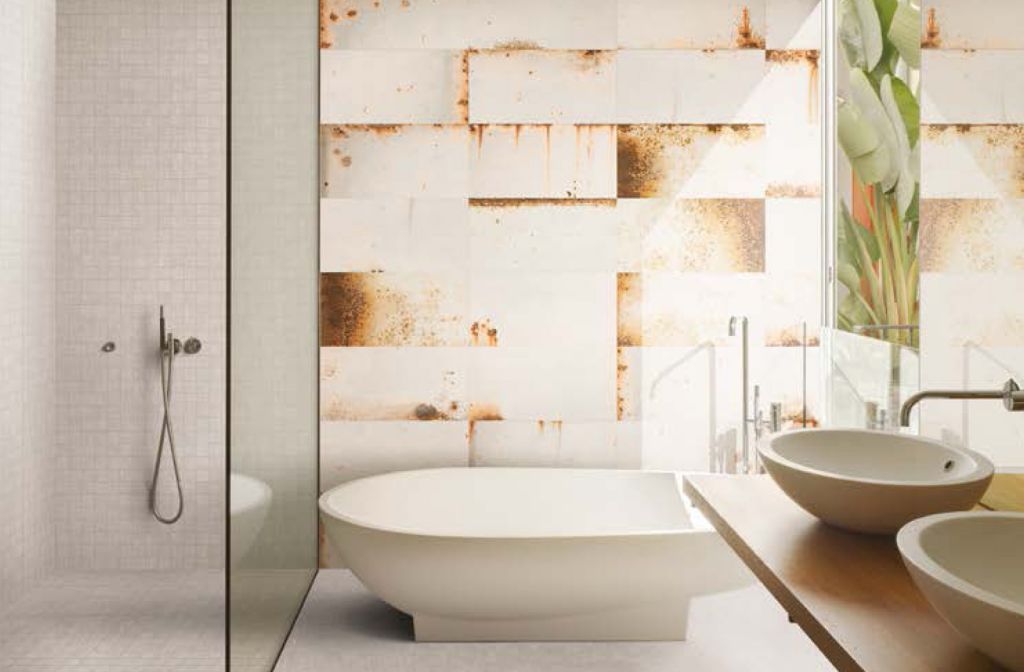 The name of the tile series emphasizes the clear intention of making metal a stylistic choice. Revival has the appearance of timeworn sheet metal, for interiors with strongly vintage, sophisticated design schemes. Metal Style is the right choice for customers who wish to amaze themselves and surprise others.

Expo by Arpa Ceramiche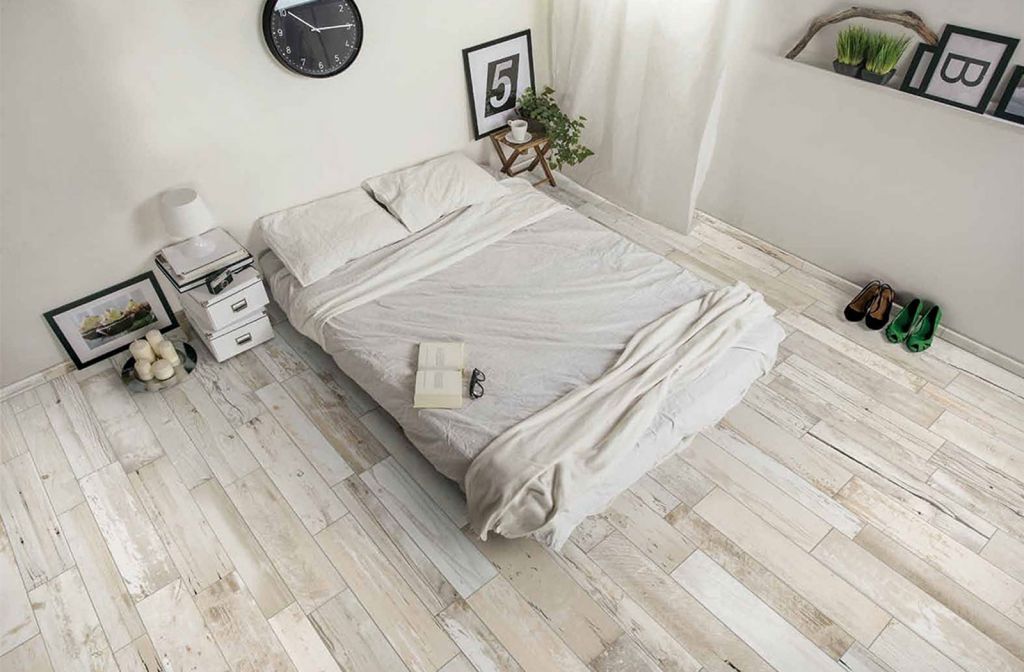 Expo is a wood effect tile that features a perfect blend of natural, vintage, painted and distressed wood, reproduced onto porcelain using digital technology. With 175 different captivating graphics (70 for size 19x79cm and 105 for size 13x79cm), the tiles are beautiful and stunning.

Formwork by Richetti Group
Formwork, a tile collection that has the worn feel of building materials: the formwork frame. The colour options features cold minimal hues of real concrete to warmer and more original shades that can form a base for completely innovative new styles, to match the innovation and newness of the range itself.

Urbanedge Blu Rett by Candia Valpanaro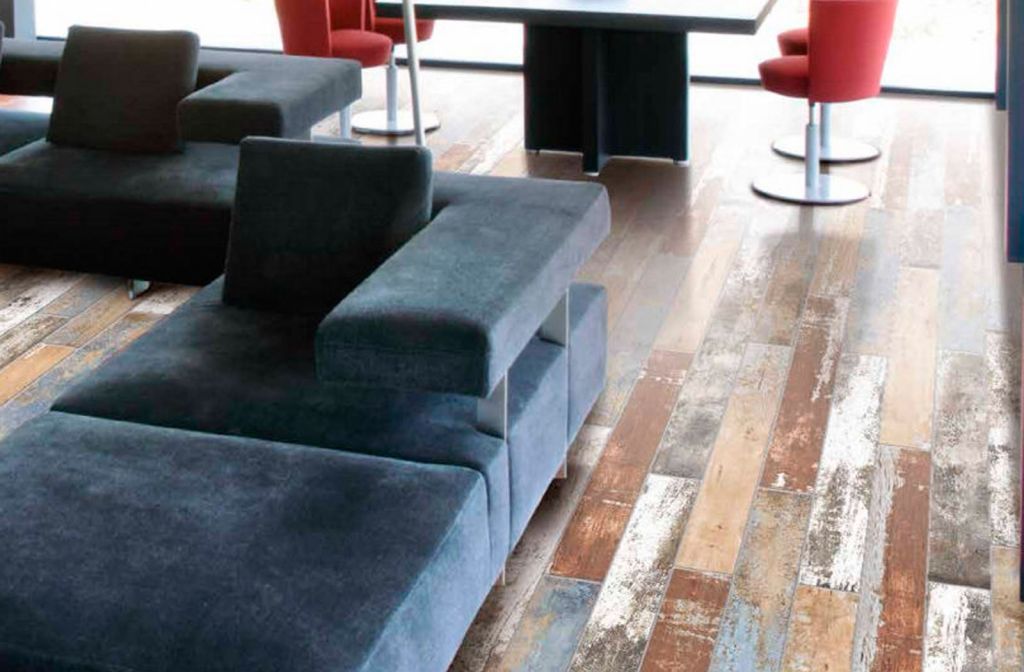 Urbanedge tile collection features a colour palette of rich colours found in wood. The fantastic and amazing veins of the natural essence are proposed and reinterpreted for an exclusive porcelain product. The result is a new line that conveys warmth and familiarity.

Terra by Marca Corona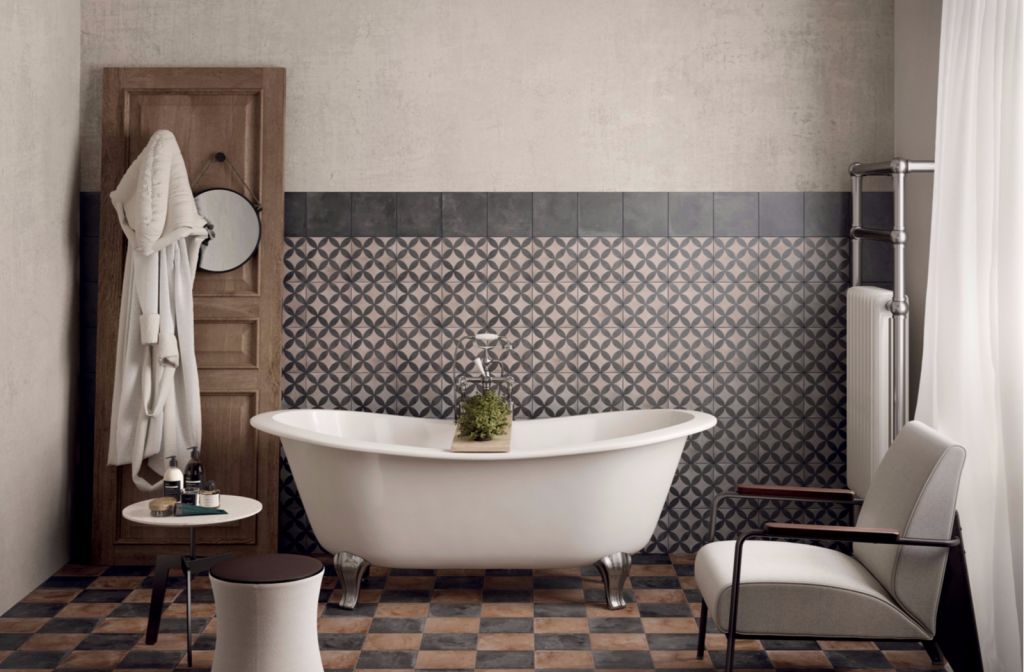 The inspiration for the Terra tile collection, a contemporary interpretation of the timeless beauty of cotto, comes from the historical archives of Marca Corona. These porcelain floor and wall tiles faithfully reproduce the cotto-concrete effect, enhanced by small sizes and by warm and cool tones, which is able to adapt to any use and personal taste.