The bathroom is where we retreat to daily for a chance of relaxation and rejuvenation. As one of the most frequently used rooms in the house, we explore the current tile trends in this series of Tile Trends with Hafary to help you create your dream bathroom.

Natural Styles
Turn your bathroom into an oasis of well-being with tiles that are reminiscent of the natural splendour of stone.
Featured Tile Collections: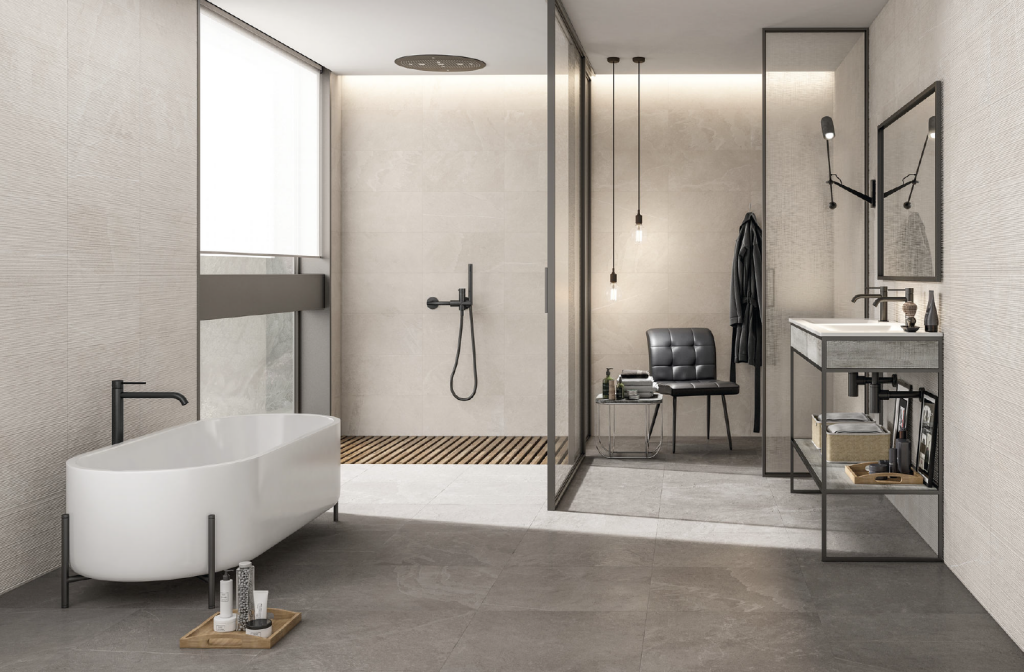 Overland showcases remarkably realistic stone hues, vein designs and textures.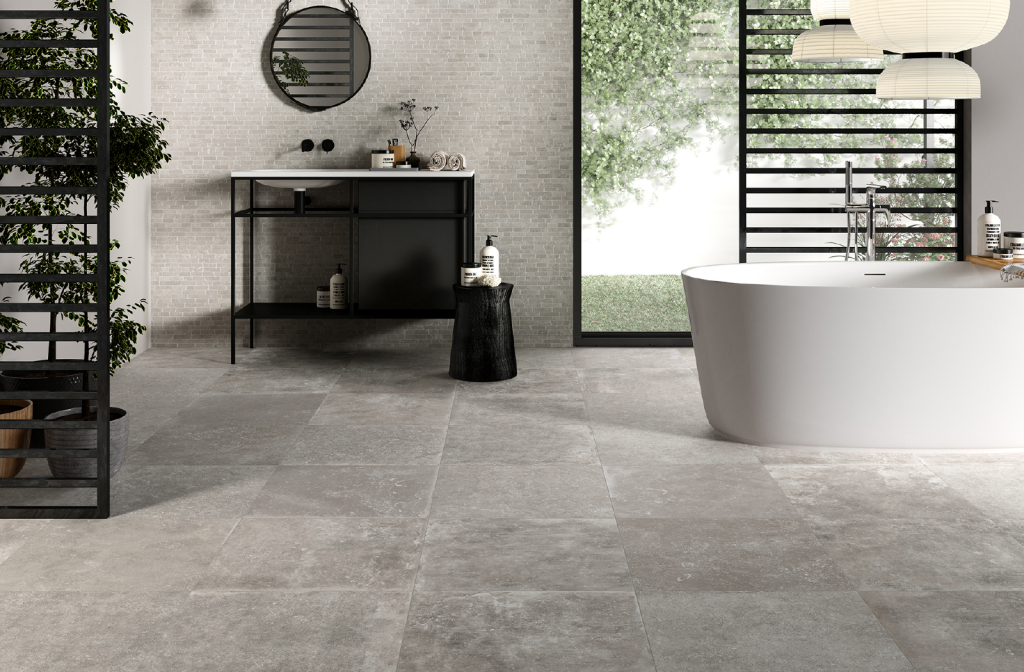 Rue De St Cloud is inspired by the charm of old, weathered stone, by its imperfections that become aesthetic qualities.
Graphic dynamism, chromatic control and studied metamorphic traits of slate are all revealed on Shale.
Colourful & Minimal
Add a touch of character to your bathroom with lively and vibrant colours.
With its micro patterns and colour contrasts, Graph tile collection makes its mark on any room.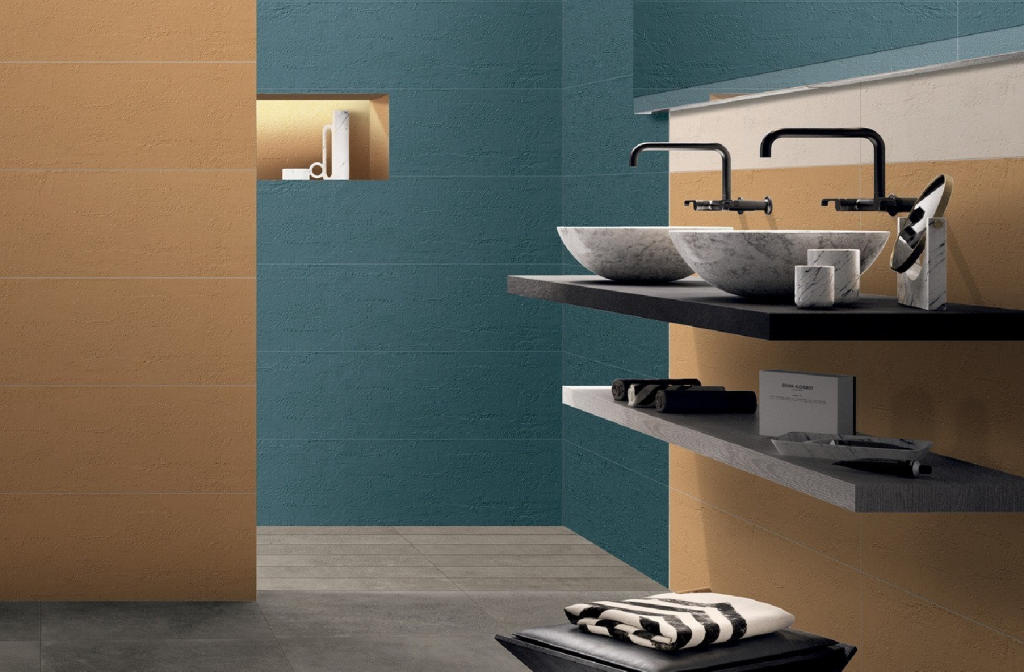 Energy focuses on colour as the essence of wall tile design, which stands out for its lively shades and sophisticated textures.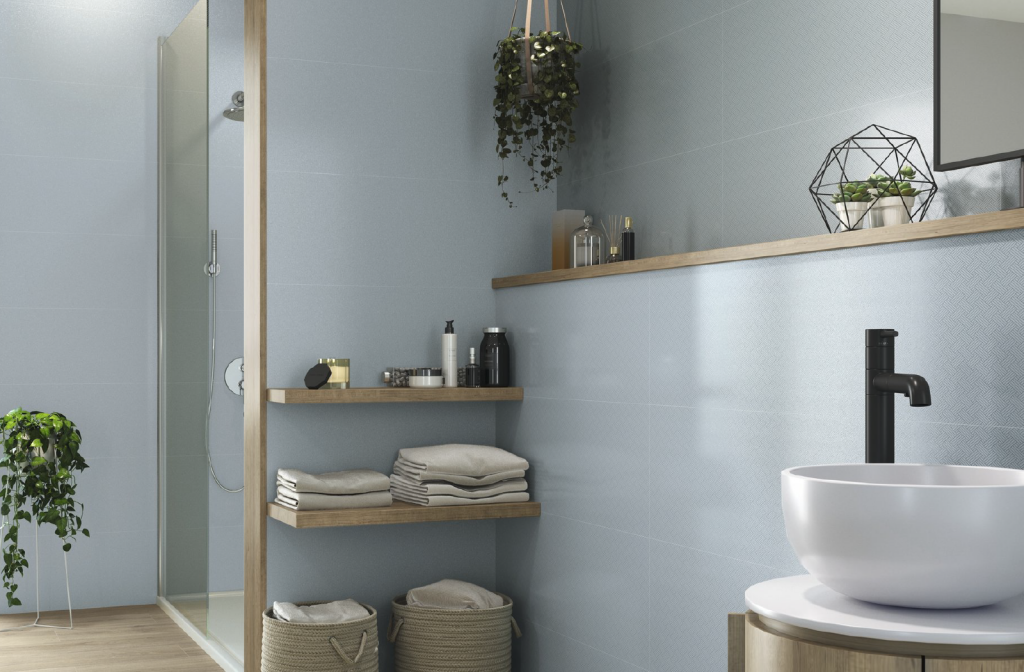 With subtle reliefs and a sophisticated pearl finish, the Pearl tile collection offers the possibility of conceiving spaces with different effects depending on the orientation of the lights.
Lively 3D
Express creativity on bathroom walls with interplays of light and shade, tactile and colour emotions.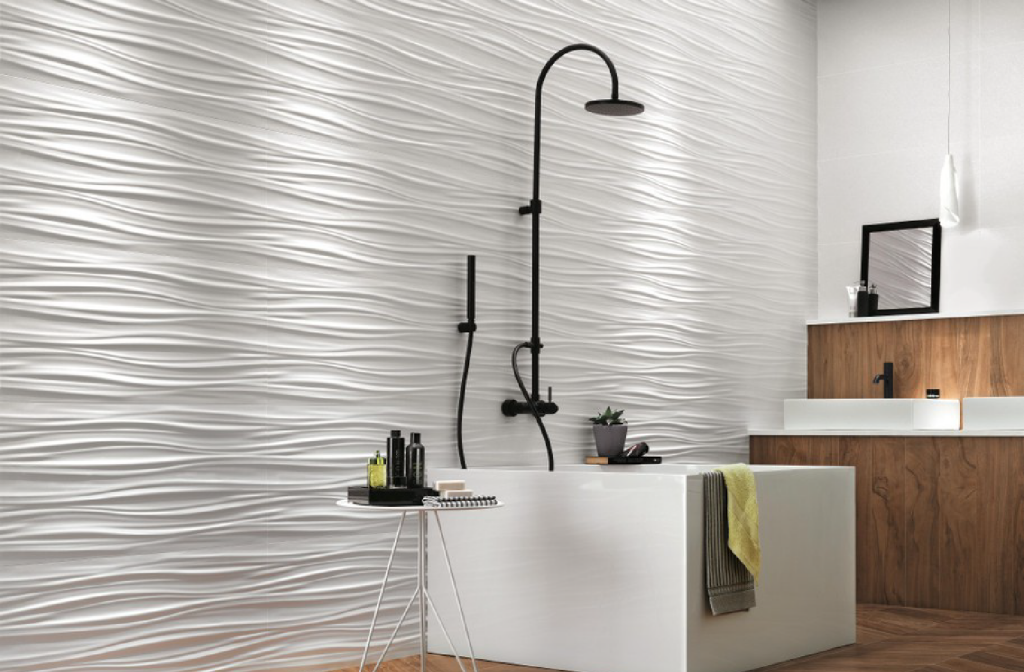 Clear-cut or sinuous shapes, multi-faceted patterns, and elegant wave reliefs bring the wall tiles into the third dimension with expressiveness.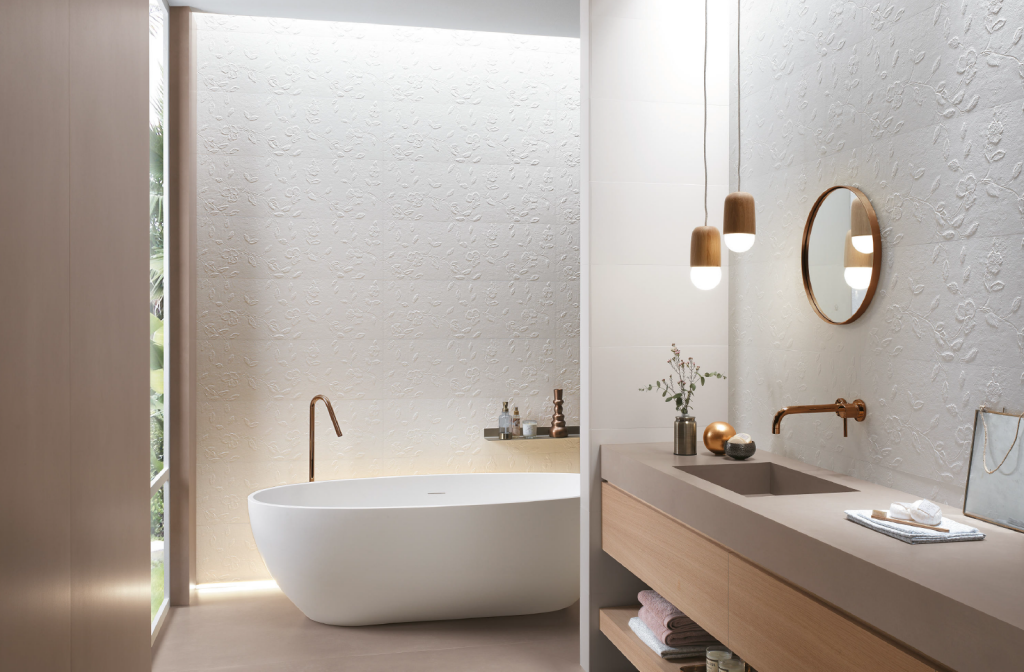 Pure and sensual, Lumina wall tile is perfect for decorating the modern bathroom with personality.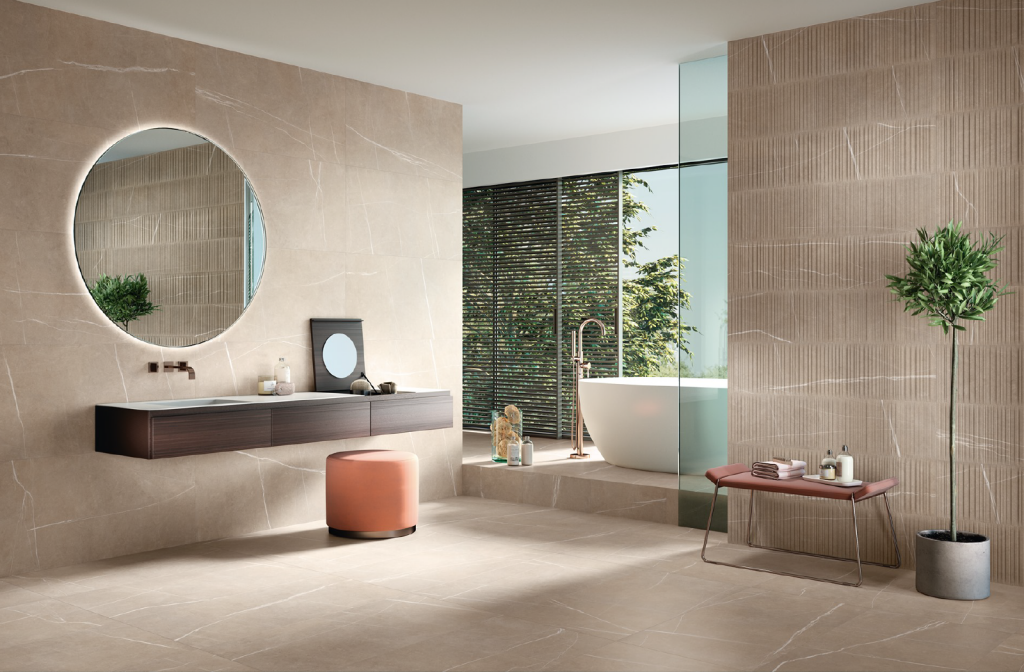 The decorative relief from Nomade suggests new ways of using tiles for a completely unique look.
Music Credit: [Happy Day] from free-stock-music.com