Other than squares and rectangles, tiles are available in different shapes to add fun and character to walls and floors.
In our latest episode of Know Your Tiles, we share with you on the 8 Popular Shapes of Tiles that are available at Hafary.
1. Picket
Picket shaped tile resembles an elongated hex that creates a modern and fresh look.
Featured tile collection: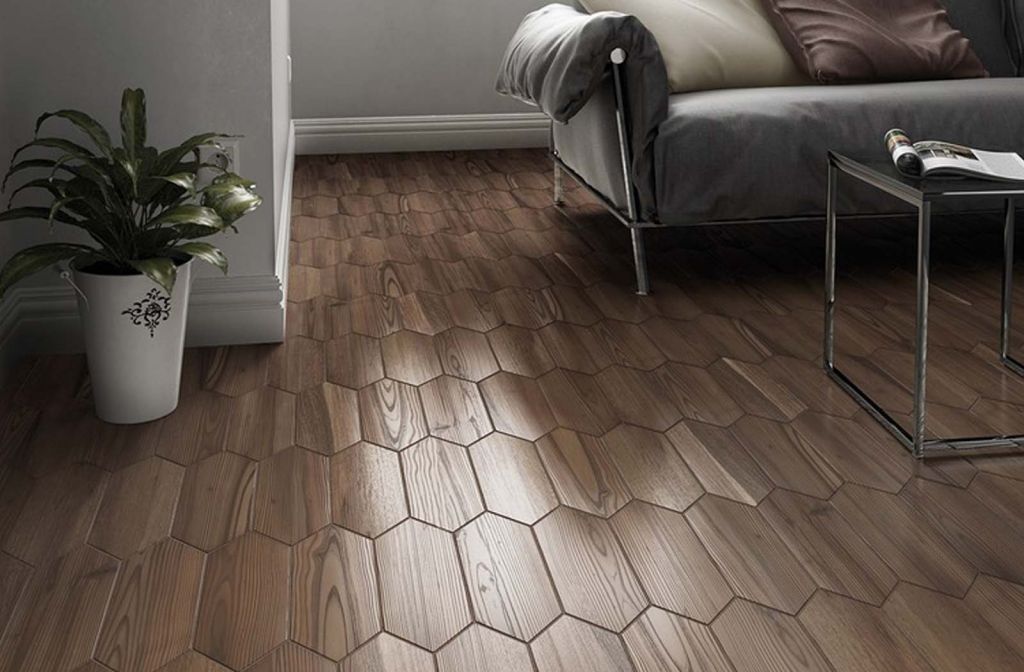 Woodland tile collection by Equipe features wood effect tile in shapes that tessellate, creating a beautiful and subtle pattern for surfaces. Suitable to be used as wall or floor covering.
You may also like: Kite
2. Fishscale
The Fishscale shape is also known as Mermaid or Fan. Place them vertically, horizontally or even diagonally to create different looks.
Featured tile collection: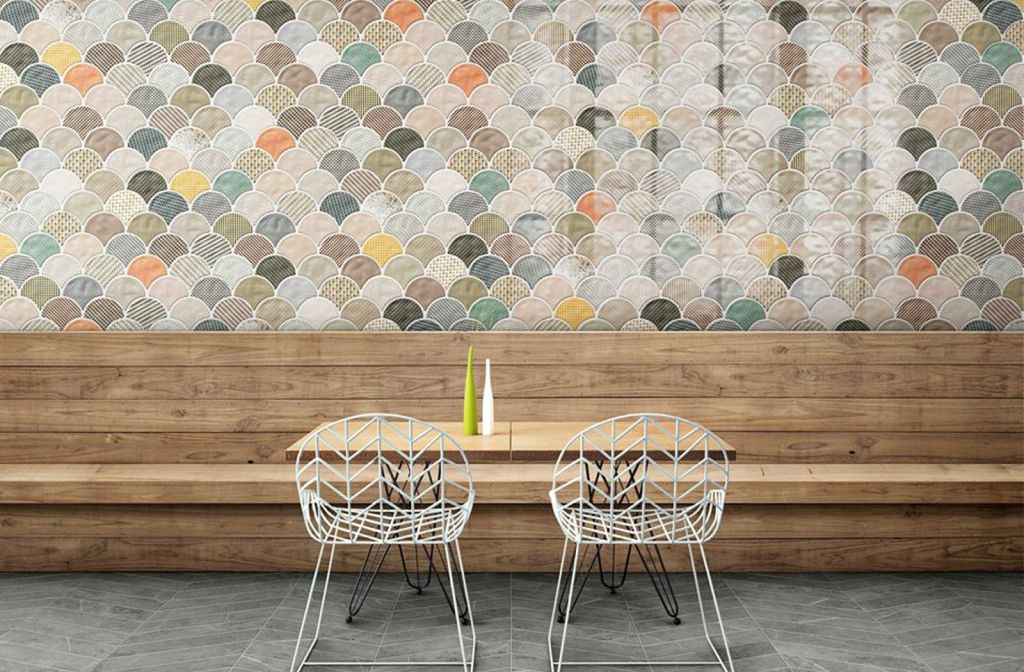 Scale - a different tile collection with a versatile shape that stands out for its chromatic variety and different designs and finishes. This model can create the most sober and special environments.
3. Rhombus
Rhombus shaped tiles can be used in various layout patterns such as chevron and star.
Featured tile collection: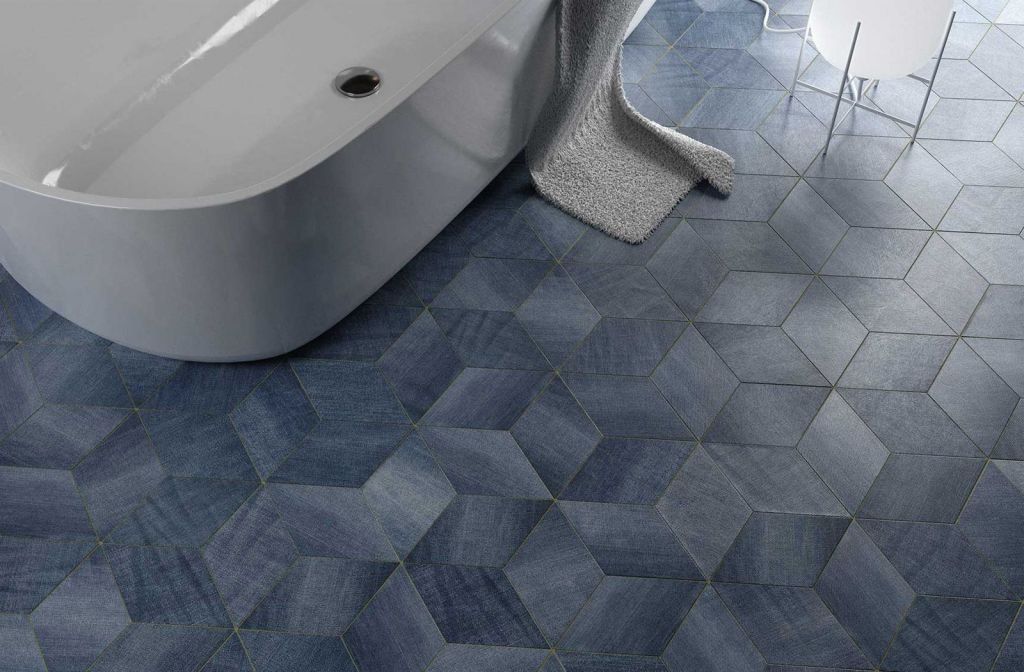 Tile collection Denim is inspired by the textile that endures all fashion trends. Featuring two combinable shapes, Diamond and Square, the tile collection showcases a unique layout pattern that is suitable for both floor and wall installation.

Recommended tile collections: Rhombus, Chalk, Trame

4. Round
In the early 20th century, Round shaped tiles were known as penny tile as it is similar in size to pennies. Now, it is available in a wide range of size, colour and finishes.
Featured tile collection: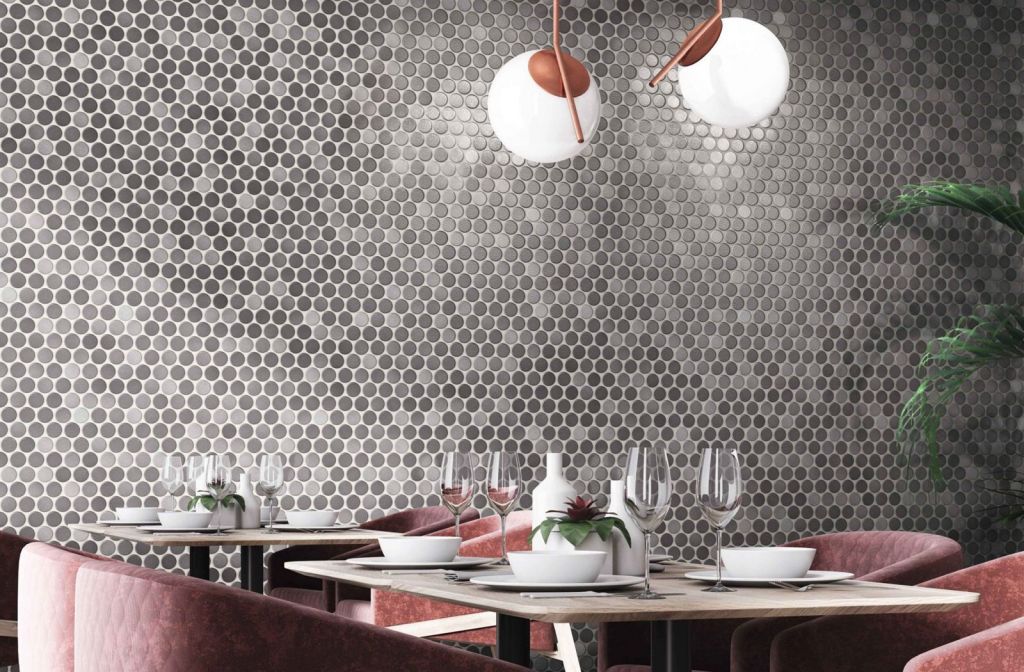 The Circle tile collection simulates the appearance of traditional mosaics. Thanks to its characteristic relief and innovative manufacturing techniques, the tile collection resemble a groutless feature when installed.
You may also like: Dakhla
5. V-Shaped
V-shaped interlocking tiles create multiple layout patterns for a playful or understated design.
Featured tile collection: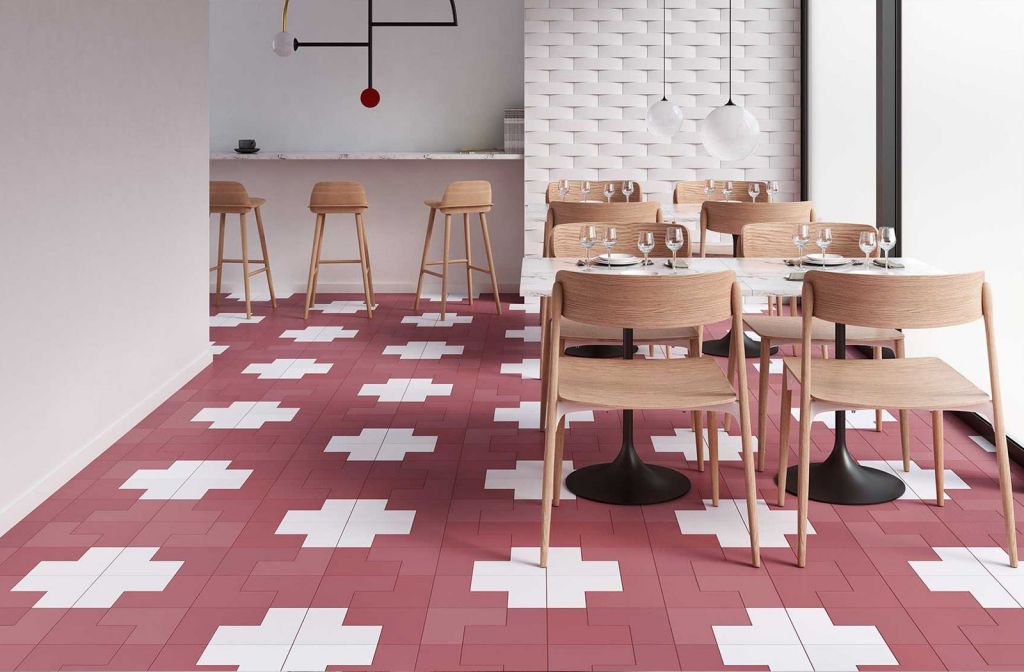 Elle Floor is a porcelain tile collection in a thought-provoking shape, sized at 18.5x18.5 (cm), with shaded tonalities within each colour. It is to be used on any wall, floor and even exterior.
Life should be chic, glamorous and colourful and so should your home!
6. Arabesque
Arabesque is a form of artistic decoration based on rhythmic patterns of interlacing "foliage" or "tendrils".
Featured tile collection: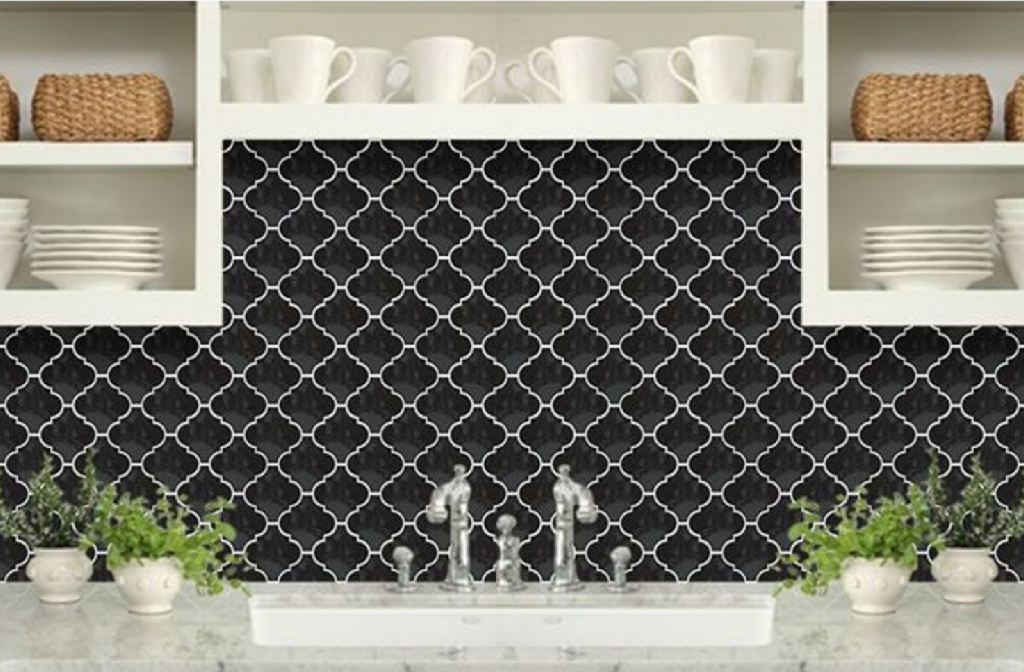 DDLK features a Moroccan lantern shape. Available in classic tones white and black.
7. Hexagon
Used in tiles for hundreds of years, Hexagon is a classic shape that creates a cohesive pattern.
Featured tile collection: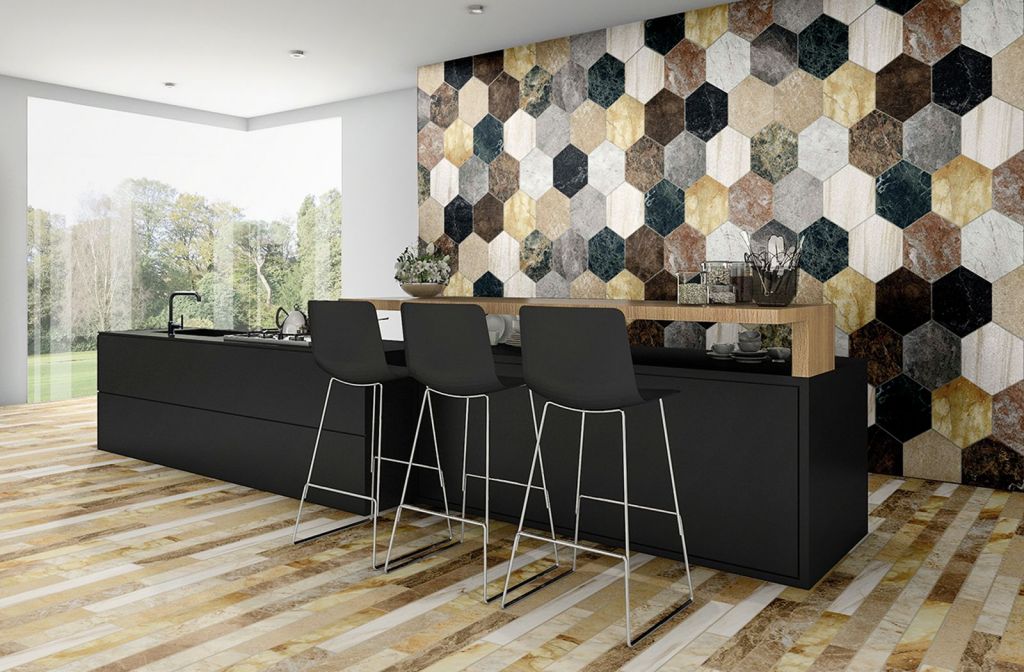 With Marmo Mix, 14oraitaliana adds an element to its own research in the field of natural materials by developing a focus on possible variants of marble. The rich tile collection consists of four items each of which is made up of a mix of different marble essences. The vibrant surface with faint sparkle can be used for flooring and wall tiles.
Suggested tile collections: Carrara, Trapez Wood, Tredi, Hopi, Florida
8. Octagon
Octagon and dot is a classic look from the Victorian era. New interpretations now incorporate prints for an updated look.
Featured tile collection: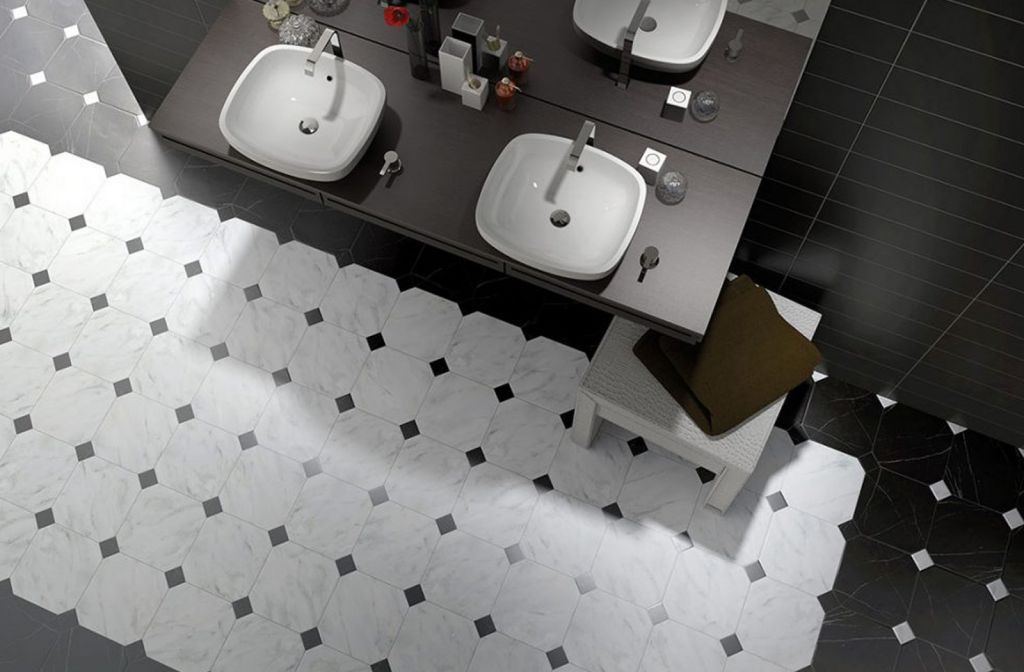 Classic and elegant, the Octagon tile collection is suitable for all modern and contemporary interiors.
Suggested tile collections: Vodevil
Music Credit: [Sunny Day] from free-stock-music.com