Spirit Home vinyl plank collection by Belgium's BerryAlloc combines a stylish design with a sense of warmth and domesticity. The name says it all: Home offers you the kind of floors that will turn your house into a real home. You will always find a floor that suits the interior of your room.

Other than authentic look and feel of natural wood, here are the top 3 benefits of installing the Spirit Home Vinyl Planks.
1) 100% Phthalate free
Phthalates are chemical compounds which are commonly used in the manufacturing of vinyl floors. Spirit Home vinyl floor is a 100% phthalate free floor that outperforms the European standard to make a strong statement without compromise. It is produced in a way that prevents any harmful substances from being released. The vinyl planks carry all the labels that comply with requirements for indoor air quality: E1 (Europe), A+(France) and U (Germany).
2) Soundproof
Be yourself in every room and every corner of your home. Each click plank of your Spirit floor has an acoustic underlay. And thanks to its innovative attached underlay, the click comfort boards minimize the sound of people walking across the floor by 20 decibels. This is what a carefree, stress-free life looks (and sounds) like.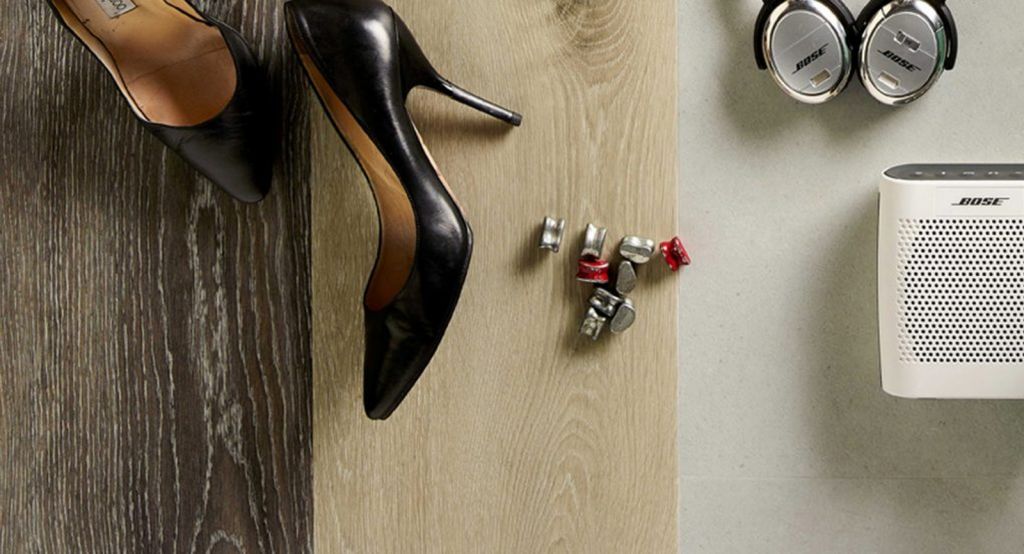 3) Easy to Clean
Time spent cleaning and scrubbing is time not spent having fun with your family. That is the reason why Spirit Home vinyl planks are made to be easy to clean. After all, accidents are bound to happen, especially with children and animals around. Muddy paws, a knocked-over glass or some spilt food; they are no problem at all for our Spirit Home collection. "Low maintenance" is Spirit Home's middle name. Its stain and moisture resistant coating makes cleaning faster and easier than ever.

Select your favourite design from the Spirit Home Vinyl Plank collection here.