Lapitec® is an innovative full bodied sintered stone entirely developed and produced in Italy. A mineral material that is 100% natural, Lapitec® combines aesthetic elegance with high levels of physical-mechanical performance.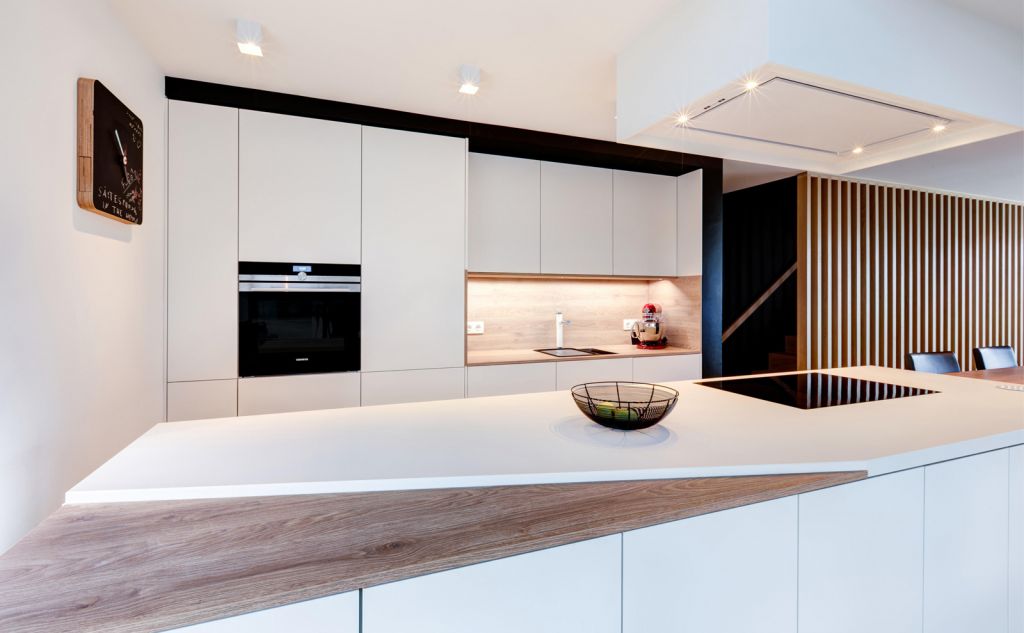 FULL BODY MATERIAL
Lapitec® is a full bodied sintered stone that is identical throughout and not printed. This means that when cutting it or working on its edges, it remains identical in colour and decoration and ensures excellent detail.
HYGIENE AND CLEANLINESS ABOVE ALL
At the kitchen, the heart of domestic activities, Lapitec® sintered stone proves to be the best for custom-kitchen countertops. Thanks to the patented production process by which it is created from natural minerals without additives or petroleum derivatives, Lapitec® is safe, hygienic and suitable for contact with food. Its non-porous and antibacterial surface is inhospitable to dirt and mould, and therefore easy to clean. For these reasons, Lapitec® has obtained the prestigious NSF Food Zone certification, which ensures its suitability for contact with food.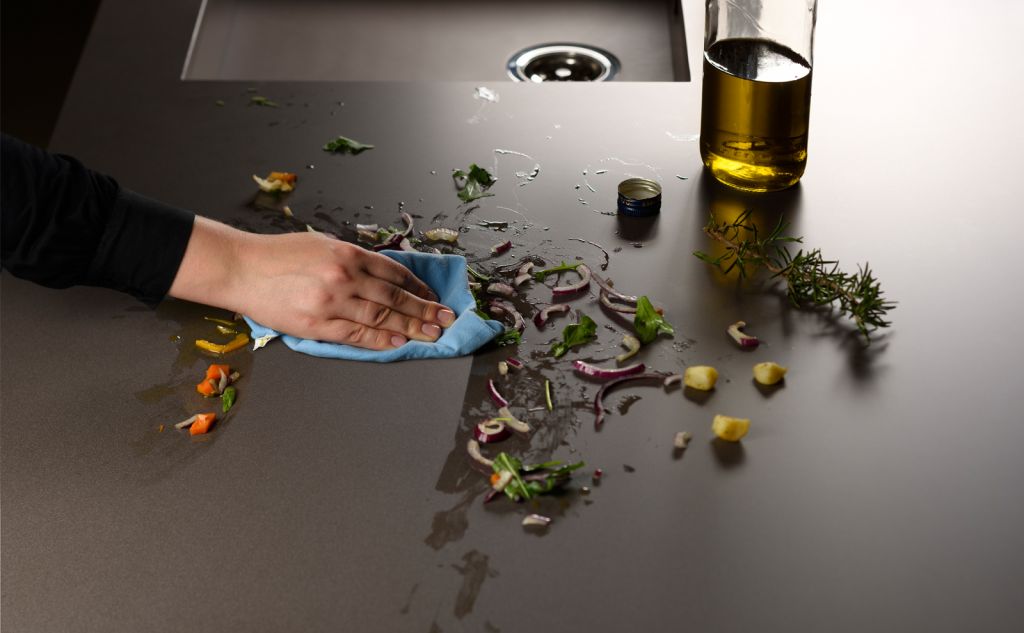 ADVANTAGES OF LAPITEC® KITCHEN COUNTERTOP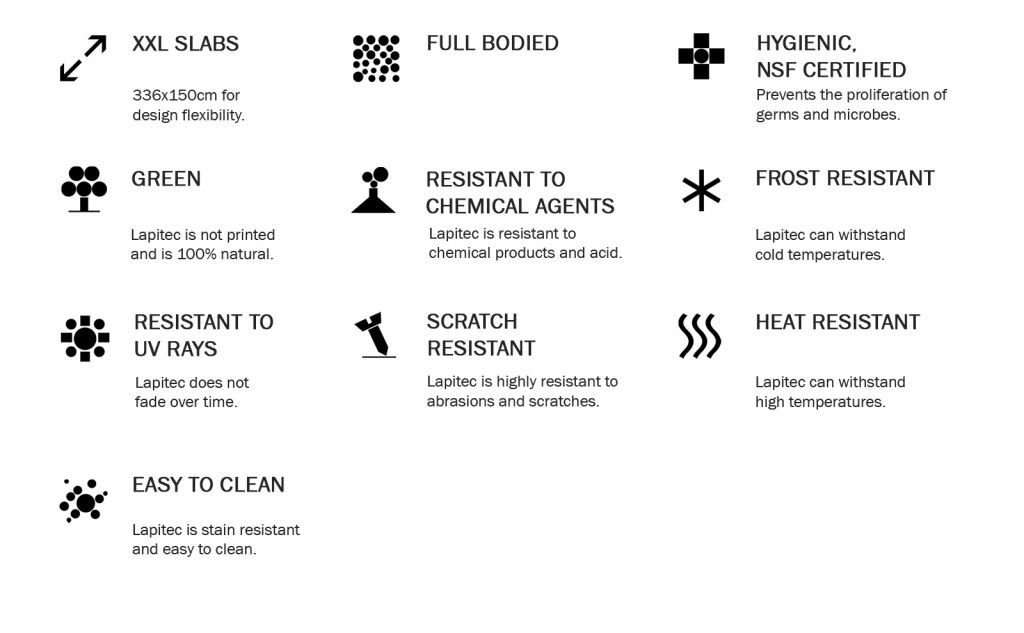 CHOICE OF SURFACE FINISH
Lapitec® sintered stone gives you the chance to create exceptional tactile sensations in your kitchen, choosing not only the colour of your worktop, but also the surface texture too. Some of the most popular finishes for the kitchen include:
Lux - offering high-gloss surfaces
Satin - creating a velvety effect
Vesuvio - structured and solid appearance
View Lapitec's full bodied sintered stone collection here:
Essenza, Arabescata and Artistica.
The above information is adapted from Lapitec®.