Immerse yourself into the warmth of this mid-century modern enclave. Think of sinuously curved spaces framed and transformed by warm hues of stones and tiles. Find delight in discovering how tiles can be used in the most unexpected of places.

Space & Materials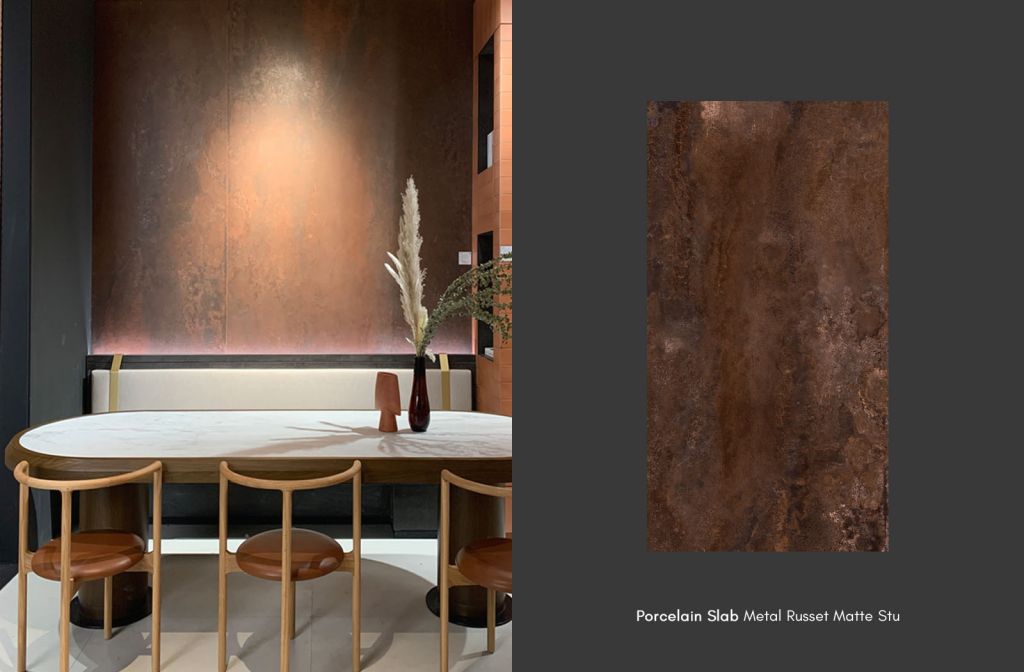 Dining Feature Wall: Porcelain Slab, Metal Russet Matte Stu by Florim
For those who want a personal, modern and immediately recognizable space.
A metal effect, gives surfaces a note of creativity for those seeking unique furnishing choices. Extremely large size porcelain slabs let you appreciate the surfaces with continuity. The FLORIM stone porcelain stoneware sheets have no fear of stains, the heat and scratches. They are easy to clean and do not release toxic substances in contact with food. Thus, they are highly suitable to be used as countertop as well.
The 12mm thick Florim stone is mat-mounted with fiberglass for further reinforcement.
Find out more about Florim Stone Metal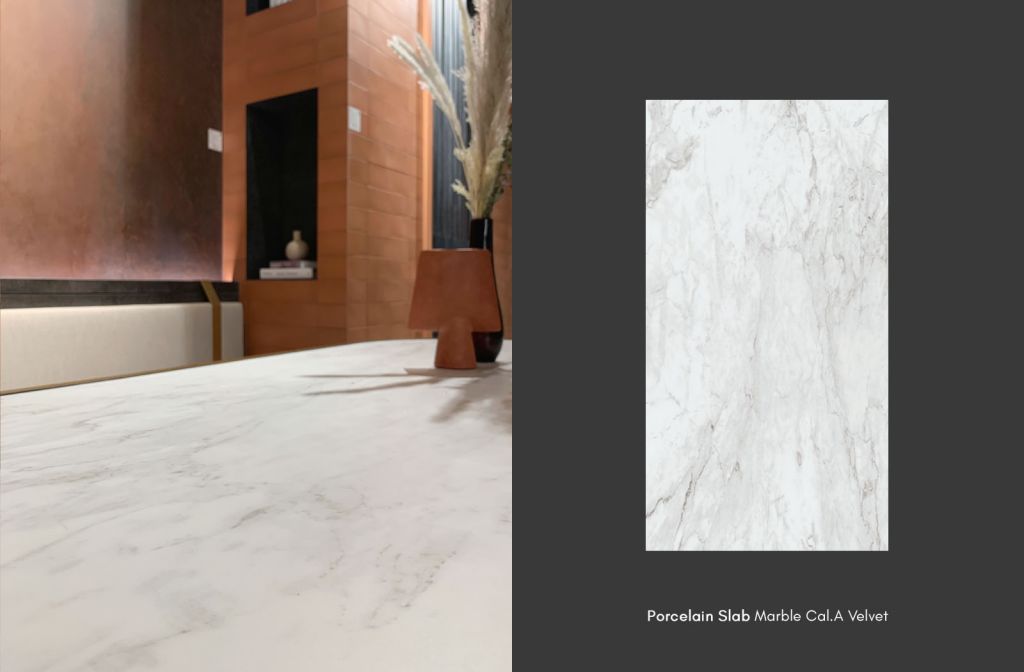 Dining Table-top: Porcelain Slab, Marble Cal.A Velvet by Florim
The most precious and modern marble essences endowed with new functionality.
FLORIM stone marble choices dominate spaces with elegance and uncompromising functionality. With attention to detail, FLORIM stone restores new life to a material that is as beautiful as it is delicate.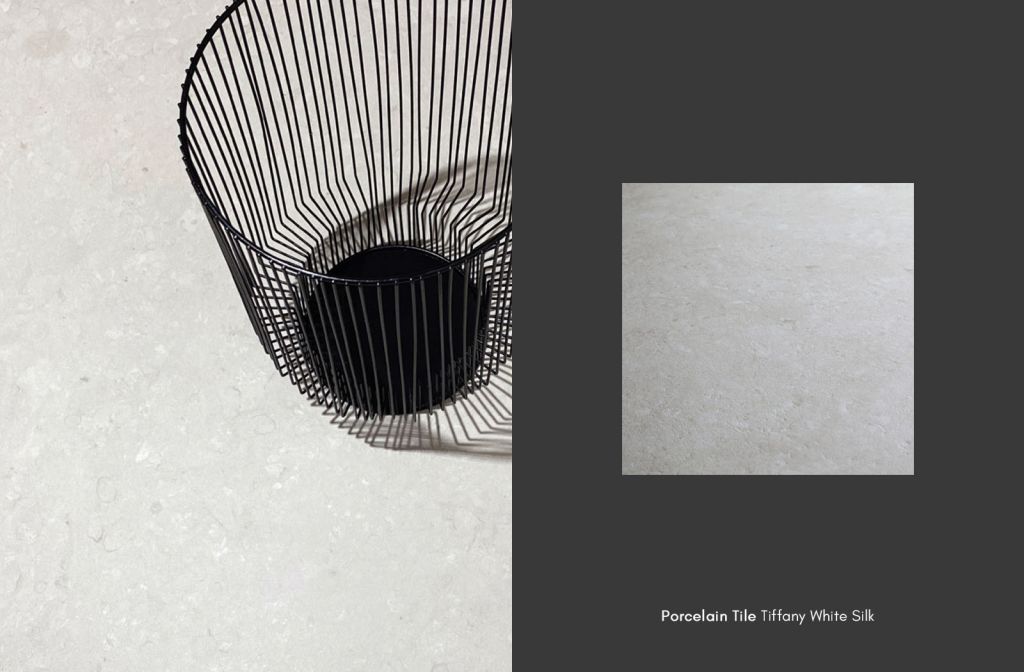 Dining Floor: Porcelain Tile, Tiffany White Silk by Nadis Design
The Tiffany tile collection evokes beauty, strength and firmness. With four timeless colours, the design of this stone transmits an unusual elegance. The surface has been carefully worked with the matt polishing technique, to present Silk, a soft finish to the touch but matte to the eye. A complete and current collection.
Find out more about Tiffany.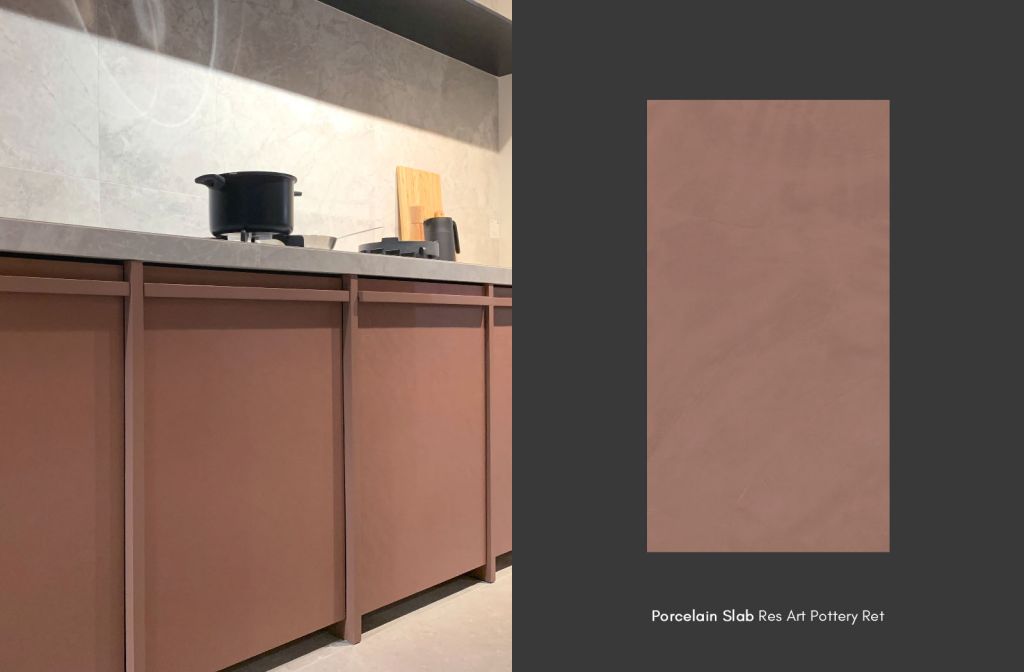 Kitchen Cabinet: Porcelain Slab, Res Art Pottery Ret by Fondovalle
RES ART - SOLID SHADES THAT REDEFINE THE SHAPES OF LIVING SPACES
Shining stars of the latest trends, the shades of the Res Art tile collection lends depth through a highly textured surface with a waxy finish that cries out to be touched. A beautiful recreation of resin in its purest form. With light bouncing off the material creating an almost wax-like finish.
Find out more about Res Art.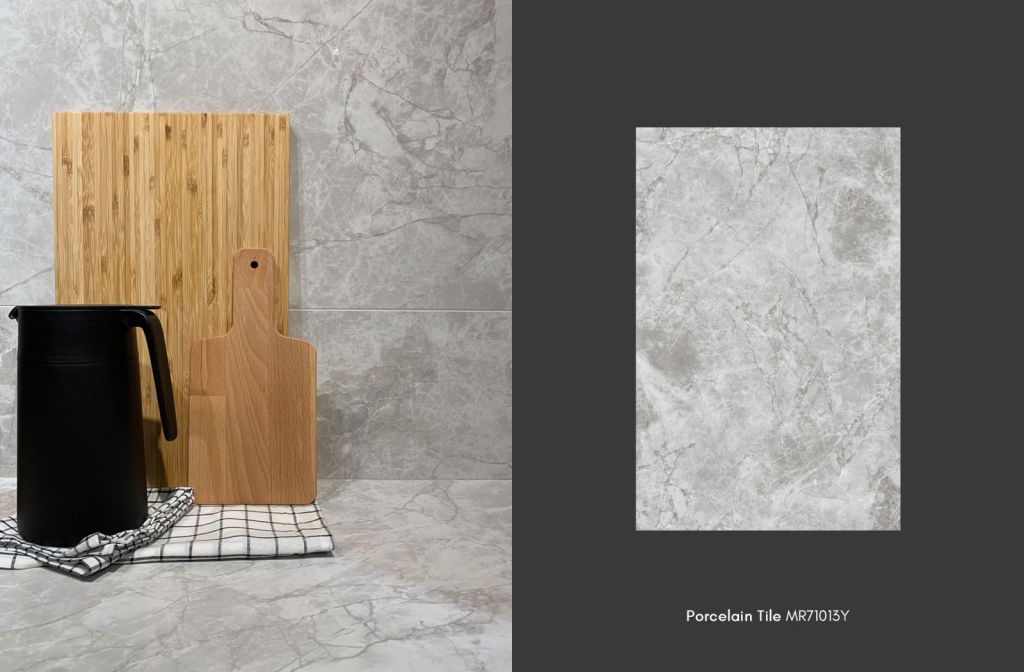 Kitchen Backsplash: Porcelain Tile, MR71013Y by Champion
MR710-Y marble effect tile collection recalls the beauty and elegance of natural stone. The tile collection, in large format of 1500x750mm is ideal for classic and sophisticated environments.
Find out more about MR71013Y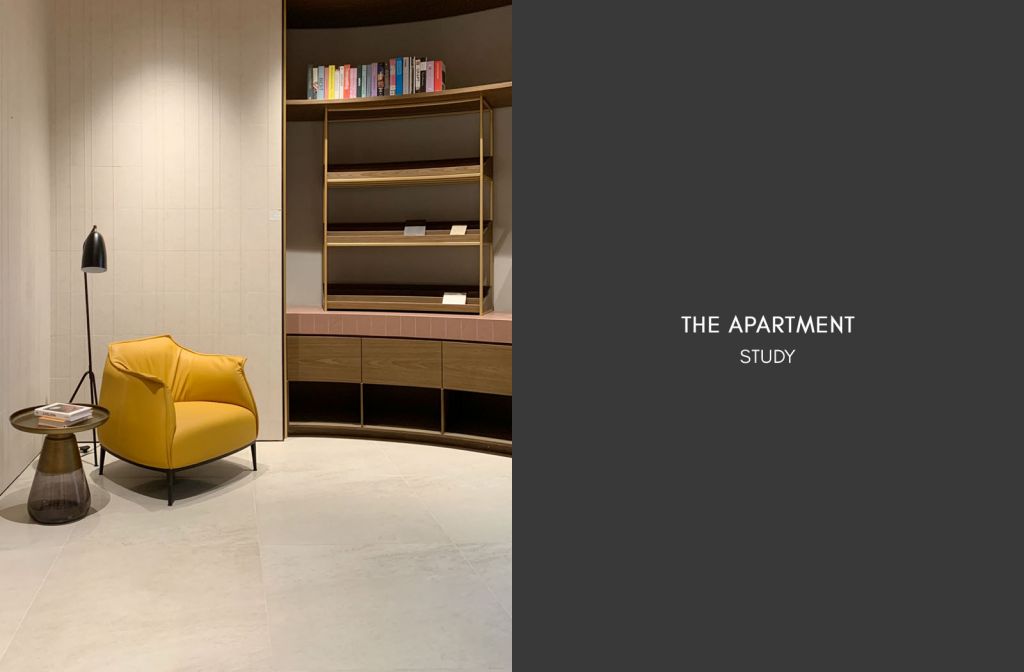 At the Study, Floor: Porcelain Tile, C0909121S by ICC Ceramic | Table: Porcelain Slab, Res Art Pottery Ret by Fondovalle
C0909121S from the Gemstone collection portrays the soft veining patterns of natural stone with accurate and realistic details.
Find out more about Gemstone.
-
Next, begin your virtual staycation at our Hotel Rooms.

Or, explore other spaces of the new Hafary Gallery: