Hafary introduces a new surface selection, Musa, from Lapitec. Lapitec, the world's only sintered stone material with 25 registered patents, is a timeless surface made from a selected mixture of natural and incredibly pure materials. Ideal for kitchen countertops, bathroom vanity tops, walls, floors, furniture and even facades, Lapitec adds a touch of charm to any environment with high technical qualities.
The new Lapitec Musa sintered stone collection offers a new taking on veining. Elegant veining patterns can be seen on the surface and throughout the entire thickness of each sintered stone slab. This is achieved during the production of the sintered stone slab, where mineral powders are used to create the "full body" structure, without using resins, inks or other petroleum derivatives, thereby remaining safe and sustainable.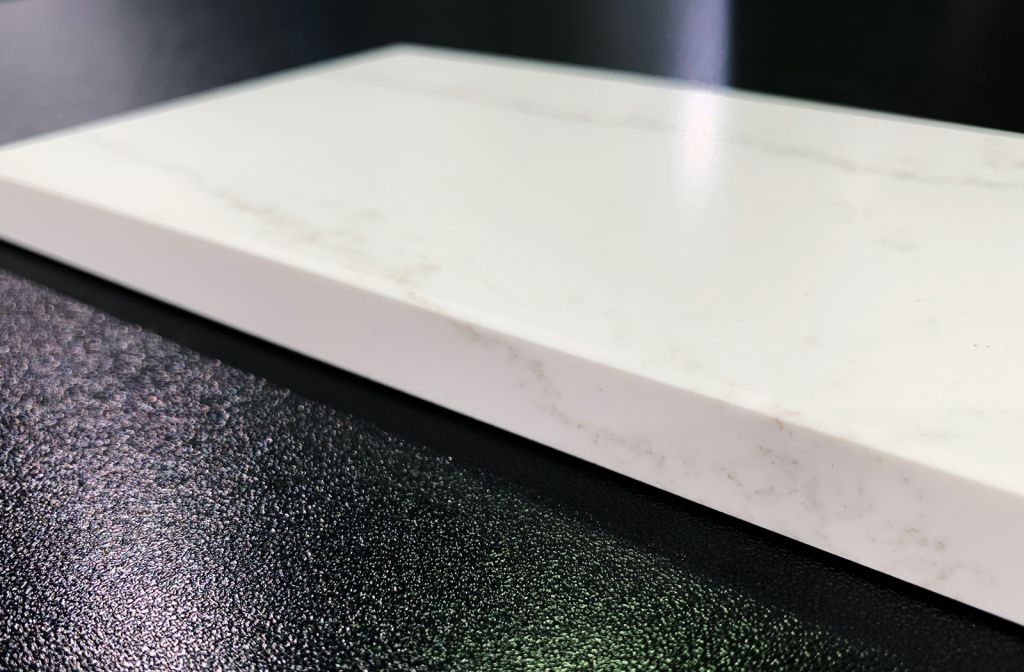 The "full body" structure also means that when Lapitec is cut, milled or drilled, the colour and veining do not disappear, allowing creativity and versatility in application with a strong decorative impact.
As such, the product design and versatility of use (indoors and outdoors, and in yacht and nautical environments), as well as the ability to combine technology, environmental awareness and aesthetic research, have contributed to the Musa collection's inclusion in the prestigious ADI Design Index 2020.
Lapitec's Musa Bianco Vittoria in Villa Luce Project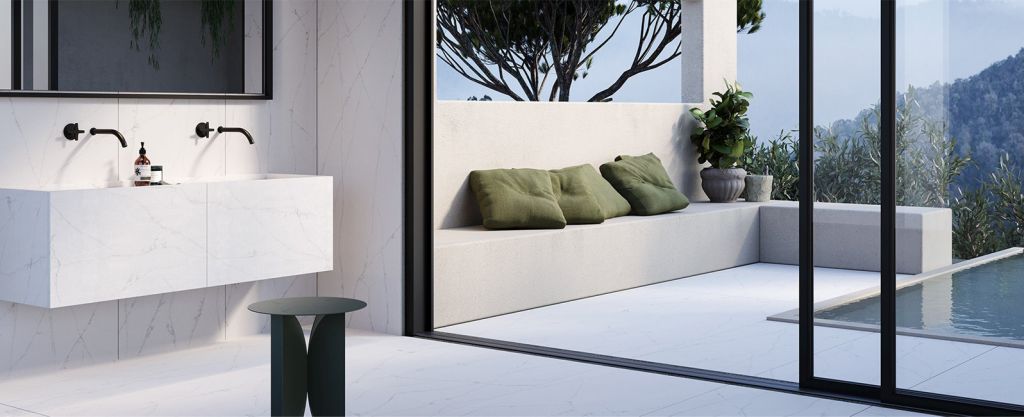 At Villa Luce, a private wellness area in Liguria Italy, Bianco Vittoria finds space in all the finishes and in some of the decorative details of the bathroom and the outdoor area. The floor runs uninterruptedly from the interior to the exterior; the washbasin is also cladded with Bianco Vittoria with its monolithic and proud geometric profile.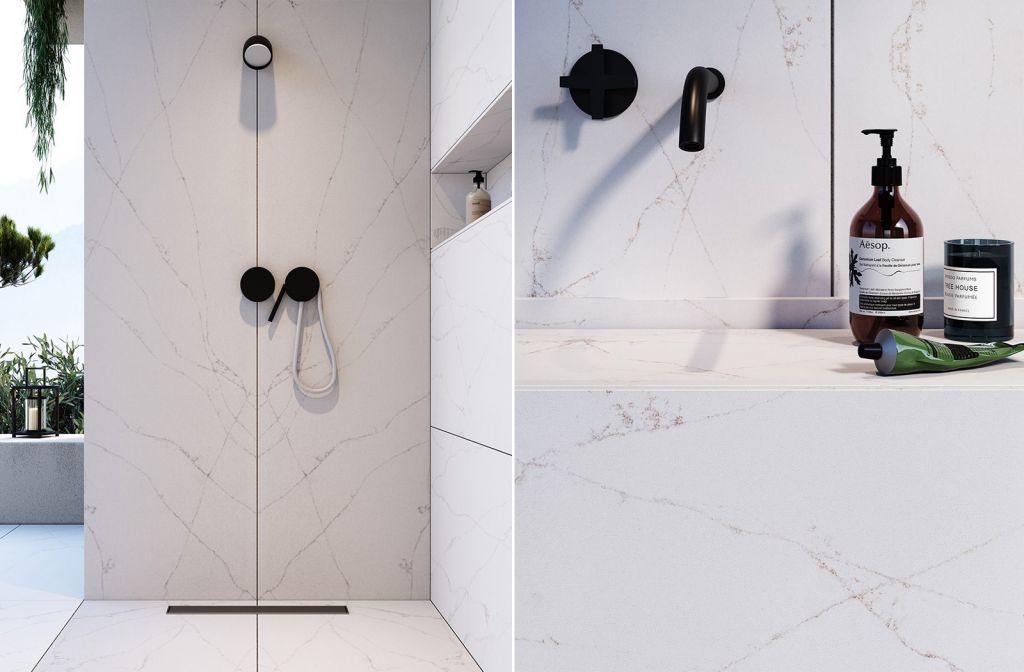 For the charming shower corner, the architects used the decorative potential of the Musa collection to create an interesting bookmatch effect with its veins.
Bianco Vittoria Surface Finishes
At Hafary, sintered stone Bianco Vittoria of the Musa collection is available in both Satin and Lithos finishing.
With Satin, a refined matt finish is created though exclusive mechanical machining of the Lapitec slab surface, making it soft to the touch and brings to mind the special consistency and elegance of silk.
Lithos finish is achieved through micro-bush hammering, which creates subtle wrinkles on the surface offering different sensations with every touch and a colour effect with soft and natural shades.
View more of Lapitec's selection here.
The above infomation is adapted from https://www.lapitec.com/en